T1Markets FX broker review – It is worth trying out?
Forex trading is developing at a very fast pace. Over the last few years, many new Forex brokers emerged which is helping this field develop very fast. Thanks to the development of the internet, Forex trading is now accessible by most of the people around the world. But the internet created many other problems as well, sadly. Many people find it very hard to find a trustworthy and safe Forex broker.
Today, we are going to review the T1Markets FX broker, which is based in Cyprus and offers its services all over the region. This Forex broker has many offerings for their clients, which makes it a very popular choice in the region. At the same time, there also are some challenges that we will talk about in this review today.
So, if you want to find out more about this Forex broker, read our review carefully and find answers to your questions!
FX trading with T1Markets – How is your safety guaranteed?
In the fields like Forex, that are associated with huge risks, it is of utmost importance that the company that you are trusting with your funds, guarantees and safeguards the safety of you and your hard-earned money. In the world of Forex, it is the job of the regulatory agencies to control the services of brokers.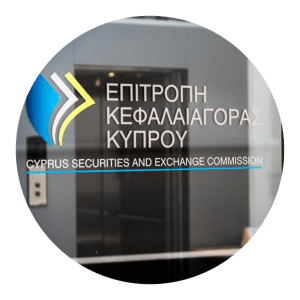 T1Markets review shows that this Forex broker is regulated and authorized by CySEC. This regulatory agency is the main regulatory body of Cyprus, and it follows the guidelines of MiFID, the directive which controls the whole financial sector of the European Union.
Being part of the EU, Cyprus offers safety standards like no other. It strictly follows the rules that are in place in the whole region, and although this regulatory body has had its share of scandals and problems in the past, it was able to overcome the challenges in recent years.
Something very helpful in this process was the fact that this regulatory agency worked tirelessly to update its guidelines and regulatory framework. Today, it requires Forex brokers to hold a minimum capital of at least 700,000 Euros, in addition to keeping the funds of their clients on segregated accounts. By doing so, the regulatory agency makes sure that the Forex brokers on the market have enough recourses to guarantee the safety of their clients.
Investor Compensation Fund
One of the requirements of CySEC for Forex brokers it for them to make sure that every single investor on their platform is part of this directive. This directive makes sure that no matter what happens, even if the broker files for bankruptcy, the funds of the clients can stay safe.
To safeguard the rights of investors, this directive gives traders the ability to file for compensation of as much as 20,000 Euros in case of bankruptcy. This is an amazing offering for everyone who participates in the Forex trading. According to our review T1Markets, this practice has been used by many international regulatory bodies around the world, and it has been very successful.
Know Your Customer
In today's world, money laundering is a huge problem. To avoid this, T1Markets strictly follows the principles of the Know Your Partner initiative. Although this might make the registration procedure a little longer, it can guarantee traders that they are investing with a broker that works very hard to make this market as transparent and safe for every participant as possible.
Not only is this initiative putting every trader in an equal position, but it also gives the Forex broker the chance to get to know with their customers a lot better and learn who are the people trading with them. This information can be very important for keeping the market safe and secure for everyone involved.
Get started at the T1Markets – How to do it?
Before you can start trading at T1Markets, you will need to create a trading account. According to our review of the T1Markets Forex broker, the process of creating an alive trading account is very simple and easy, it can be done under a few minutes by following steps that are very regular on the market.
First and foremost, you should decide which account type is the right fit for your trading needs. There are three main account types offered by T1Markets, they are:
Silver Account
Gold Account
Platinum Account
Each of these accounts is created for different Forex traders with different needs. We will talk more about it later.
After you have chosen which account to use, you will now have to continue with the registration procedure. Prospective investors at T1Markets will have to provide the broker with detailed information about themselves. After one is done with creating a live trading account, they will have to provide the necessary documentation to prove their identity, as required by the KYC directive.
After the account creation procedure is done successfully, now it is time to fund your trading account. This can be done very easily at T1Markets. According to T1Markets review, the broker offers many deposit and withdrawal methods, you can use anything between Skrill, Neteller, BTC payments, Credit/Debit cards, and many others.

Silver Account – Start trading with minimum risks
Although Silver Account is thought to be created for the least experienced Forex traders, it can be used by well-experienced traders as well. The great thing about trading Forex with T1Markets is that there are no commissions or fees for payments, which makes it a perfect place to trade.
With Silver Account, you will enjoy very low spreads, which can get as low as 0.07, and pretty high leverage of 1:200. We would recommend for beginners to avoid using such high leverage because it is very dangerous to do so. Generally, those who use such high leverage have a huge risk of losing more money than they intended to. Although it can also be very rewarding, if you don't have enough experience and knowledge in the Forex market it is very dangerous to use high leverage.
Gold Account – Get the most of trading
Gold Account has a lot in common with the Silver one. This one is a perfect choice for intermediate Forex traders, who are looking for low spreads and high leverage. The spreads can get very low for Gold Account users. It mostly is as low as 0.05, there are no commissions for payments for Gold users, and leverage can get as high as 1:400.
There also are many tools and analytics that can be used by traders to make the most out of trading. These tools are very useful to make forecasts on the changes that might happen on the market. This account type is a great option for everyone and can be used by anyone very easily.
Platinum Account – Show off your strengths with this account
If you are an experienced Forex trader who already knows enough about Forex trading, this account type will work perfectly for you. Aside from amazing analytics and tools like no other, this account type offers the trader the highest leverage on the platform, which can go as high as 1:500. According to our review of T1Markets, this account type is very popular and is used very actively thanks to very low spreads and amazing offerings for experienced Forex traders.
Go Pro with Professional Account
Are you a professional Forex trader? T1Markets has a perfect solution for you. Trade Forex with leverage of 1:500 with Professional account while also enjoying services created especially for you.
With this account type, investors can boost their account and use decreased margins, boosted leverage, enjoy loyalty programs with exclusive benefits, and more than 300 available trading assets. However, using this account type will deprive traders of using protection that is given to retail clients.
With Pro account, the margins will be decreased by as much as 70 percent. Also, execution speed will be increased to 100Gb/s bandwidth, and the margin call level will be 100 percent.
Islamic Account – Respect your beliefs while trading FX
As our review of T1Markets shows, although the broker is mostly based in the EU, it still makes sure to respect the religious beliefs of everyone around the world. For Muslim Forex traders, this broker has adopted an Islamic trading account. According to the law of Sharia, accumulating any type of interest is not allowed for people who follow the beliefs of Islam. Because of this, Islamic FX traders are not able to pay or receive any kind of interest while trading Forex, and this account type is offering them trading without swaps.
Forex trading platforms at T1Markets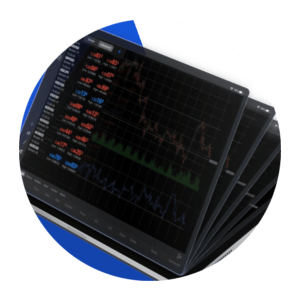 In the world of Forex, trading accounts are of utmost importance. No matter what you are doing, if you do not have a well-developed and workable trading platform, trading can get very hard. These platforms give you access to the trading market, which make sit one of the most important parts of trading Forex. There are many available trading platforms on the platform, but most of the Forex brokers around the world offer MetaTrader 4, which was developed by MetaQuotes in 2005, exactly 15 years ago.
Although T1Markets does not offer MT4, it offers WebTrader, which was released by the same company. By using some of the best-developed tools on the market, WebTrader represents one o the best trading platforms on the market. This trading platform offers traders the ability to invest in the world of Forex without the need to download any applications on their computers.
Trade Forex with your mobile at T1Markets
While working on the T1Markets Forex broker review, we were very glad to see that this company offers investors the ability to trade Forex using their mobile phones. In recent years, Forex trading via mobile phones has become very popular. One of the main reasons for it is the fact that now, more than ever, Forex trading is available even in the most remote places around the world. Mostly, people in these regions do not have access to PCs, while owning smartphones.
The fact that brokers like T1Markets are creating iOS and Andoird versions of their platforms give these people the ability to trade Forex no matter where they are. Also, there are many traders who are always on the go, and now, they do not have to wait to get home. Instead, they can download Applications of T1Markets on their mobile phones and take the Forex market with them wherever they go.
Trading Insurtmens – What can you trade at T1Markets?
The trading instruments that the Forex brokers offer are very important. There are many of them available at T1Markets, and because of such diversity, traders of different interests can very easily find something that they will like at T1Markets. Among the instruments that you can find at T1Markets are:
Crypto
Forex
Commodities
Stocks
Indices
Metals
Crypto Trading – What T1Markets offers in this regard?
Cryptocurrencies have become very popular in recent years around the world. As the T1Markets review shows, you will have the ability to trade crypto at this platform without having to directly buy it. There are more than 30 cryptocurrency CFDs available at the T1Markets and you can trade them by speculated on their ever-changing prices.
Crypto trading is very popular for those who want to get huge amounts of money in a shorter period of time, but since this market is still very new, it is considered to be also very risky.
Trade more than 45 currencies at T1Markets – Forex trading
Forex trading is one of the biggest markets around the world. At T1Markates, you can trade more than 45 currency pairs. These pairs include Major, Minor, and Exotic currency pairs. Many people decide to trade Forex with T1Markets, and they can do so with very high leverage, which can get as high as 1:500. Also, there is more than 60 analytics available for Forex traders at T1Markets.
Commodities trading – Trade Oil, Gas, Wheat, Cocoa, and many more
Commodities trading is probably one of the oldest fields in the world of trading. It has been around for a very long time now and does not seem to be going anywhere. There are two main types of commodities, soft and hard.
Hard commodities include those like gold, copper, oil, gas, and others, while soft commodities are those that are a result of agriculture, like coffee, cocoa, soy, etc. There are more than 20 commodities available at T1Markets and you can trade them with as much as 1:125 leverage.
Trade stocks of the biggest companies at T1Markets
Our T1Markets review shows that the broker offers investors the opportunity to trade stocks of some of the biggest companies around the world, that include companies like Apple, Sony, Microsoft, and many others. In total, there are more than 45 stocks available at this Forex broker. You can trade stocks with as much as 1:10 leverage.
Indices – Trade more than 20 various indexes
Index trading is a type of investment in the trading world when you trade a group of stocks that make up an index. Generally, it is produced from selected stock prices and has recently become very prevalent in the trading world. This broker provides more than 20 separate indices.
Stay safe while trading Precious Metals with T1Markets
Precious Metals are widely known to be one of the safest options for investors around the world. Many people call precious metals, especially gold, a safe haven, because of the stability that they offer. Because of such offerings, many people use precious metals for long-term investments, and this platform is a perfect place for metals trading because it offers more than 20 metals CFDs for trading.
The website of T1Markets & Customer support
The website of this Forex broker is very user-friendly and full of information that might be important for Forex traders. This FX broker has a very helpful Customer Support team that is one of the best ones in the world of Forex. You can get in touch with them via either email, phone, or live chat.
The live chat is the fastest way to connect with them, and the customer support replies in less than a few minutes. They are very polite and very helpful.

Final thoughts – Do we recommend this FX broker?
We did a very detailed and focused review of T1Markets and we were able to find out that this Forex broker is safe to trust. Although there might be some challenges that this Forex broker has, because of other offerings that it has, it is worth trying out. There are a few hundreds of trading assets available for investors, which means that no matter what you are looking for, you will very easily find it at T1Markets.
Because of the regulations and principles that T1Markets follows, this broker was able to create a safe and secure environment for Forex traders all around the region, because of which, we are recommending this Forex broker.