There are many things to get excited about in the year 2019, especially in terms of Forex markets. One of the most exciting developments is the increase of popularity of Forex trading in Kenya, and in the entirety of Africa in general. The increase in popularity has been gradual, and retail trading is the industry that has been growing the fastest, but it was not expected for the industry to become as popular as it has been becoming in the past year. While unexpected, this development is perfectly logical and is only part of the global trend of the popularity of retail Forex trading increasing with time. After all, those who have tried Forex Kenya, or anywhere else in the world, have had the chance to experience the benefits that the industry is capable of providing for the average person. If the person remains vigilant and trades in a smart way, without falling victim to certain issues encountered by traders in the market, the person is likely going to be successful. Those who have seen this have decided to stick around with the industry and spend more time working in it, which has resulted in the industry growing as fast as it has been over the months. If you are one of the people that has seen the benefits of the Forex industry and are looking to learn how to join the rest of the traders around the world, this page is for you. We are going to give you a general overview of what the Forex industry is, what retail trading is, what a Forex broker does and how to find a legitimate Forex broker that you will not need to be afraid of.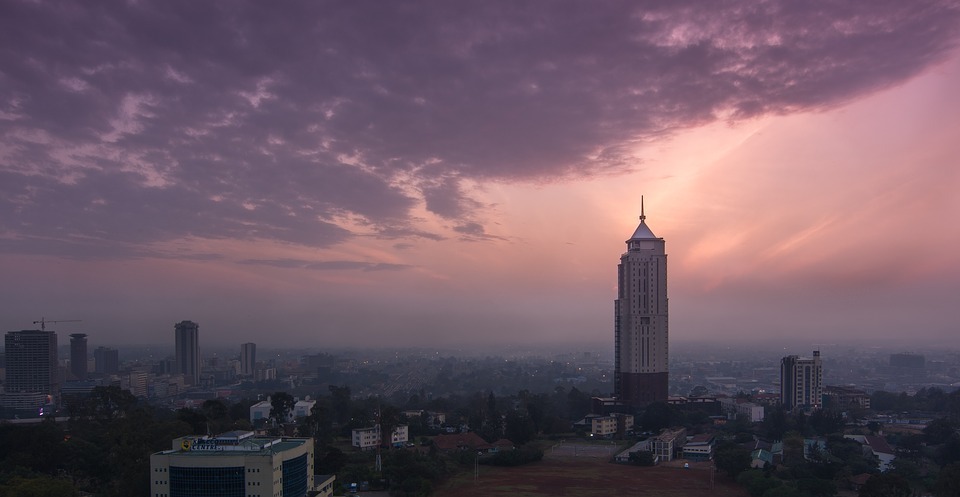 So first, let us get started with explaining what retail Forex trading is, in general terms. Foreign Exchange has always been one of the major financial markets in the world. But, up until the 1970s and 1980s, the markets were in major ways restricted to only be available to institutions with large investment capital, extremely high net worth individuals and banks. Even today, most of the Foreign exchange that is being done day-to-day is being done by banks as they exchange national currencies for the purpose of being used within their countries. But, in the 1980s, retail trade became more available, with the first brokers appearing on the markets. These guys started offering their services to the average client, or people who had less capital and could not participate in the markets on their own. Eventually, with the advent of the internet, these brokers started offering their services online, which has enabled most traders to do the trading on their own. The retail online brokers came about in the 90s, but they really became useful and famous in the 2000s. Today, there are hundreds of brokers around the world, all offering their services to traders interested in earning in the markets. Currently, there are just under a hundred Forex brokers in Kenya that have the official license permitting them to work in the country. Until recently, there had been way more, upwards of one hundred and fifty, but this has changed as a result of stricter regulations that were enforced onto brokers. These regulations resulted in fewer brokers qualifying as legal and some of them being ousted as scams. The importance of this cannot be understated – the effectiveness of regulation is increasing and resulting in a safer environment for Forex Kenya traders.
Start trading Forex with XM now!
The steady growth of the Kenyan economy over the past few years has resulted in more and more people being attracted to retail Forex trading. The internet infrastructure, which has become quite efficient and useful, has allowed many people to start going online to trade on the markets. It is thus important to help these people understand the markets better and enable them to make choices that will be the best for their trading and for their wallets. One of the first choices they have to make, and one of the choices that will be defined in terms of whether they will be able to even continue trading, is the choice of the broker.
Best Forex brokers in Kenya
The list below details all of the Forex brokers in Kenya that we consider the best for trading on the markets. These are officially licensed companies that have long track records of being efficient and good to their customers. Most of these companies are international, which means that they are able to provide bonuses and promotions more often or even offer opportunities for lower minimum deposits. These brokers offer their users a number of opportunities that many will find quite interesting. We also have listed a number of licensed Forex brokers in Kenya that originated within the country, that is also highly reliable. It is recommended that, if you are considering starting to trade Forex, you start with one of these brokers. Otherwise, you might accidentally end up trading with a broker that is not reviewed and has no track record, meaning you might end up working with a scam broker and lose a lot of money as a result.
XM

IQ Option

Identifying a scam broker is not as complicated as many make it out to be. While the brokers above are some of the most trusted brokers in the country and, in some cases, in the world, it is also important to remain aware of scams. Identifying a scam means doing some research on the broker that you are thinking of starting a relationship with. This means looking at their track record, at the general attitude of the people towards it, at the licenses that the broker holds and so on. In order to make it easier for you to identify  Forex trading Kenya scammers, we have created a summary of items that you might want to consider, below, as well as an example of a scam that was rampant in Kenya a few years ago. This way, we hope we can help you avoid the scams and be a better and more successful trader in the future.
How to trade Forex in Kenya while avoiding scams
Avoiding scams only becomes easy once you learn how to do it well. In order to be able to identify scams, you need to be aware of a number of things about the broker that you are looking into:
Their license
Their history
Their reviews
Their customer support
What they are offering
These are the four basic qualities of a broker that you need to check before starting to trade with them. It doesn't matter if you are looking at Forex trading brokers in Kenya, or elsewhere in the world, the principles are all of the same.
Kenyan Forex regulation – CMA
The first thing to check when trying to learn about a broker is whether these guys own a license to operate. Not just any license either, but a license from the Capital Markets Authority, which is the regulatory body that works with Forex brokers within the borders of Kenya since the CMA act was passed in 1989. The act resulted in a number of financial industries becoming regulated by the CMA. After the act, any company that provided retail trading services of Forex, or of any other financial assets, needed to be registered with the company and then licensed. This means that any company that offers its financial services within Kenya while not having a license from CMA to do so is violating the local laws.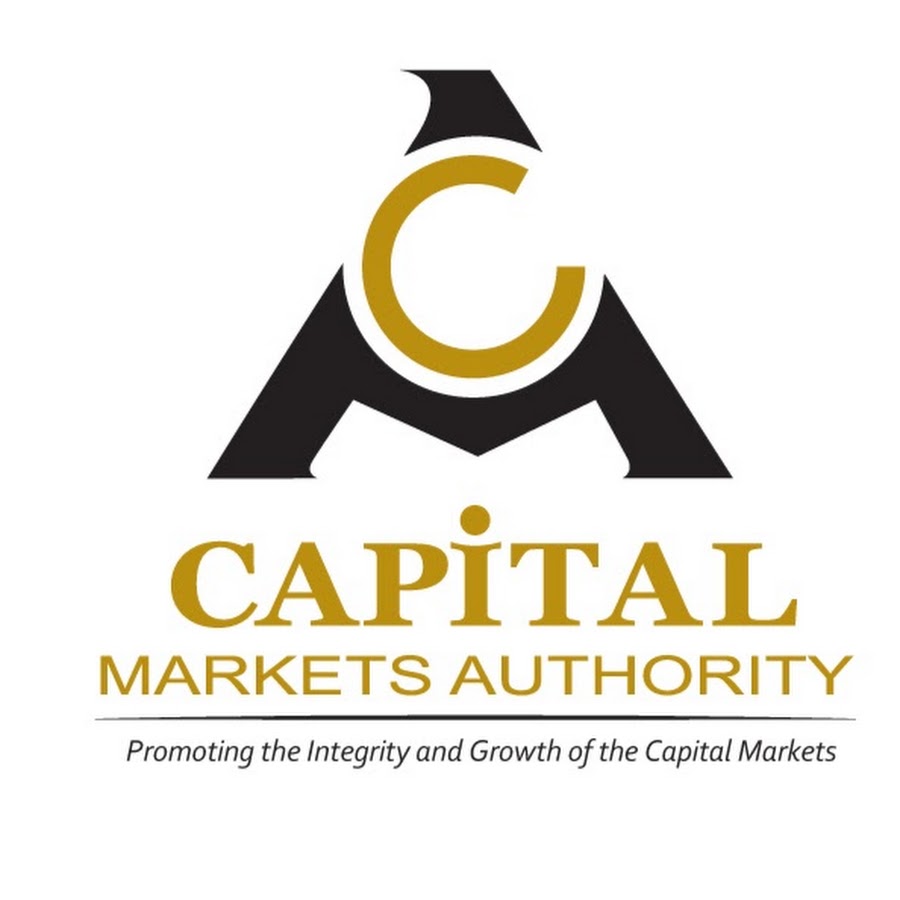 This allows those traders who are aware of the existence of the CMA (including you) to be aware of whether the Kenya Forex brokers they are looking at are legal or not and draw conclusions about their scam status. This license is the first layer of defence that the law provides you against scams. Any company that fails to receive such a license is probably a scam and should be avoided. This includes international brokers in Kenya, even if they are licensed by some of the most reliable regulatory bodies internationally. The reason is simple – these brokers do not have any obligation to do right by you and you will be unable to take any legal action against them, as officially, they are out of the jurisdiction of your regulatory body while you are out of the jurisdiction of the regulatory bodies that control those brokers.
Even though it is important to check for the existence of said license, it is also important to remember that the rules applied to Forex brokers Kenya though these licenses are not too strict. The minimal capital requirements and the specific rules for qualifying to be a broker were only updated recently. Up till then, it was incredibly easy for minor companies or even individuals to start a brokerage. The minimal capital requirements were incredibly low, while the specific rules regarding payment systems were quite lax. Even with the recent updates, it is relatively easy to become a broker. The new rules make it impossible for brokers to offer Forex trading in Kenya using Mpesa, or any other online payment system, such as Skrill or Neteller. This has caused a number of offshore companies to stop operating, as well as a number of local brokers to stop offering their services. The increase in the minimum capital requirements has also resulted in making it harder for scam brokers to receive a license by slipping through loopholes in the rules. Still, the regulator is less strict than the brokers that control international companies or even the ones located in South Africa or Nigeria.
Start trading Forex with XM now!
This is why it is important to go beyond simply relying on a license to identify whether the broker you want to start trading with is reliable or not. Being aware that you cannot start Forex trading in Kenya using Mpesa, as well as being aware of some of the other laws imposed by the regulatory body will protect you, but it takes more than just being aware of the rules to figure out whether a broker is a scam or not.
History of the broker
Checking the history of a broker will enable you to figure out whether they are trustworthy or not. This is rather easy to check online, as there is a multitude of places where you can find Kenya Forex firm reviews by users and professionals alike. If there is no information available online, there is always a chance you can find something by talking to people who are knowledgeable of the industry within the country. If it is hard to find information about a broker, it means that the broker is likely a scam and you should avoid trading with them, at least until they have a proven track record of being a good broker.
If there is history, but history is not necessarily positive, it is a good idea to try to avoid working with the broker as well. They might have changed their ways, but if the broker is known to have been trading against their own clients in the past, or have had a number of lawsuits against them, it might be a good idea to stay away from these guys.
Other things about Forex brokers Kenya to consider
There are other qualities that you should consider before starting trying to start trading with a broker. Their customer support, the website that they operate with, as well as what they are offering are all clues as to whether the broker will try to scam you or not. Offers that seem to be too good to be true or ones that require you to do no work whatsoever are more likely to be scams. Furthermore, if the customer service is pushy and doing its best to get you to purchase their products, instead of offering help and support, then they are likely only here to get your money and not provide you with any service. Learning how to be vigilant of scams is one of the key steps in educating yourself on how to trade Forex in Kenya.
Start trading Forex with XM now!
An example of a Kenyan Forex Scam
One example of a Forex scam in Kenya that might be valuable to remain aware of is the VIP Portal scam. The scam stopped its operation in 2014, after working with Kenyan locals for up to a couple of years. The fraudulent scheme got started in Limuru, but within weeks of starting their operations, they were able to attract people from all over the country. They were able to do so simply because the scam alleged that they had one of the best Forex trading platforms in Kenya. They said that the portal would allow the people who deposited money into the broker's account would be able to get 100% returns within weeks of the deposit.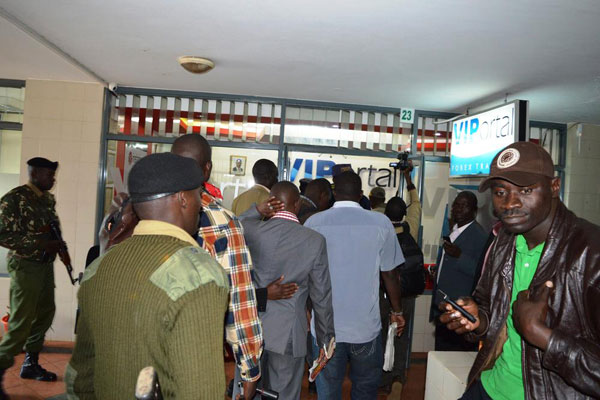 More than 13 000 people ended up depositing money with the scam broker in the years 2013 and 2014. Within this time frame, the broker was able to get a hold of around 1 billion Ksh. After reaching this number, the scam quickly closed its doors, stopped accepting any more deposits and disappeared with the money, leaving all investors empty-handed. The money that was deposited with the broker was being actually streamed t offshore accounts, so the people that lost the money were unable to get their money back – the Kenyan authorities had no jurisdiction over the offshore banks.  The scam was one of the biggest in the history of Forex in Kenya, but there are still some smaller scale scams similar to this one happening all over the country. This is why it is important to check if the company has a license from the CMA and to make sure that you actually double check the information about the broker before starting to trade with them.
The importance of Forex education in Kenya
It doesn't matter how big the list of Forex brokers in Kenya you look at is, and how good all of the brokers listed are. Even if you end up working with the best Forex broker in the world, you are likely to lose money unless you know what you are doing. Which is why one of the biggest priorities for you should be actually learning about Forex. This means getting Forex education in Kenya by either looking for online educational sources or spending some time in the best Forex school in Kenya you can find. It will be much easier for you trade once you learn what indexes are, what they try to tell you, how to anticipate changes in currency exchange rates and so on. All of the best tools are available to you, as long as you spend some time learning about them. You should also learn how to keep up with the latest news in the industry, as it will help you be prepared for any of the changes that might follow the change in the economic situation of the world.
Cryptocurrency trading in Kenya, and other assets
If you are not fond of Forex and would rather trade with alternative assets, then you are in luck. Most Kenyan Forex brokers offer you the chance to trade with a number of other assets. These assets include CFDs on metals, commodities, stocks and cryptocurrencies. There are, of course, unique complexities that come with trading with each of these financial assets. You would have to learn about each and every one of them individually if you were to try to trade with them. But, any of the company that claims to have the best Forex trading app in Kenya will also offer the opportunity to trade these assets.
Currently, the most popular tradeable asset in the country after Forex are cryptocurrencies and, specifically, Bitcoin. Many Kenyans have found Bitcoin to be an attractive opportunity, especially ever since the cryptocurrency started rising in value. It became so popular, especially right before the 2017 boom in value, that according to a Citibank report, Kenya was one of the countries with the largest Bitcoin holdings in the world, amounting to around Ksh. 163.3 billion. This is a significant part of the Kenyan economy and is part of a trend that results from the growing interest of Kenyans in the cryptocurrency.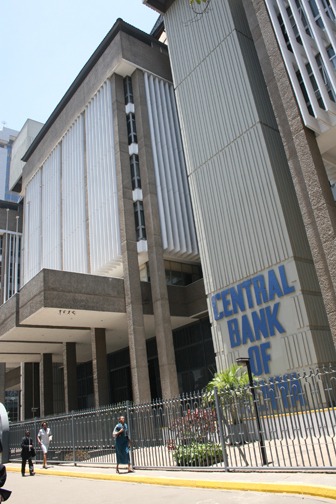 If you have spent any time looking for Bitcoin and cryptocurrencies online, you will be aware of the fact that Kenyan nationals have formed communities and exchanges for cryptocurrencies on their own, creating a huge market for cryptos.
Despite this, the CBK (Central Bank of Kenya) has been saying that Bitcoin should not be used as an official currency or as legal tender within the country and should only be treated as a financial asset. Meanwhile, the Ministry of Information, Communication and Technology of Kenya thinks that such an investment in cryptocurrencies is a welcome sight for the economy and that it should be continued.
Although, before you go to cryptocurrencies, consider trading with Forex. Cryptos are extremely volatile and have been known to cause people to lose a lot of money in the past. Forex is relatively safer, more stable and shows more potential for providing income for those who are interested in trading with it.