Forex trading is popular because of the opportunities it offers to any user with access to the internet. It is a phenomenon that can be enjoyed by most people who want to put time and effort into acquiring the necessary skills and knowledge to become a successful trader. It is also something that can provide a stream of income to an individual that manages to figure out the intricacies of the trading process. As a result, Forex trading has become ubiquitous in many parts of the world. Sri Lanka is not an exception to this. If you are interested in finding the best Forex brokers in Sri Lanka than continue ahead.
XM

IQ Option

Sri Lanka is not a big country with a population of only 21.44 million people. Its economy has been developing at a faster pace than some of its neighbors and although there's still a lot more to go, the country is full of individuals with an entrepreneurial spirit and the desire to make a living with trading. As Forex trading fits the requirements of such people well, there are been a lot of Forex brokers in Sri Lanka starting to over their services to the population. Fortunately, the Central Bank of Sri Lanka has taken the market under control not allowing it to spin out of control like in many other countries and although there still are some companies operating in the country without a license, the legal framework is in place to keep the customers safe.
Regulation of Forex brokers in Sri Lanka
Before we start to guide you through the process of selecting the best Forex broker, it is important to become acquainted with the regulatory framework Forex brokers have to face in Sri Lanka. All brokers are required to register with the Central Bank of Sri Lanka. In order to do this, they will have to satisfy some requirements, so you can be more confident when using the services of such brokers. Regulating Forex trading in Sri Lanka is the responsibility of a special department set up by the Central Bank, called the Exchange Control Department. It is this department that you will be mainly concerned about when selecting the best broker to trade on.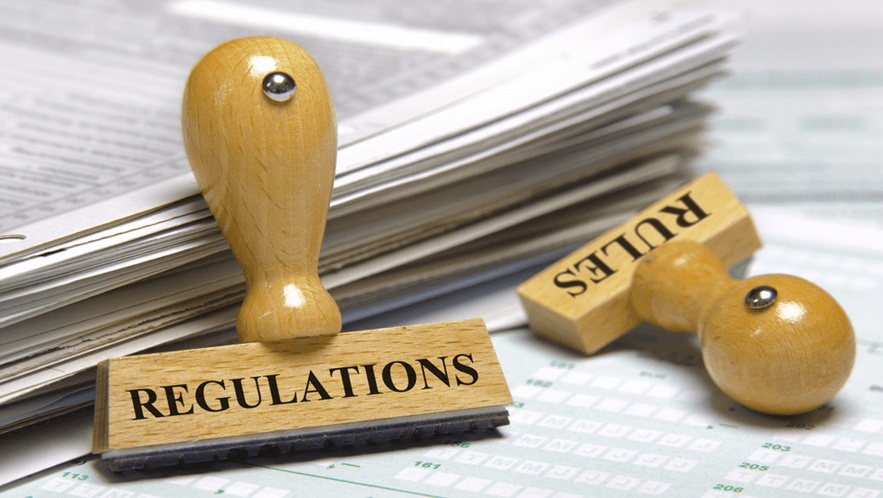 The regulations of Forex in Sri Lanka have gone through several rounds of changes. Exchange Control Department was first established in 1953 by the Exchange Control Act No. 24. The laws were naturally archaic as they didn't consider some of the technologies that were introduced in the coming decades. As a result, some major changes had to be made to the ECD regulations in 2005 and then in 2008 again. However, the real changes came in 2017 with the introduction of the Foreign Exchange Act No. 12 which also established a new Department of Foreign Exchange. The changes made in 2017 had some serious effects on Forex in Sri Lanka, which is why we consider them in more detail below.
Things to know about the new Foreign Exchange Act
The main idea behind the changes was to change the direction of Forex regulation in the country from a restricting one to a more liberal one. Naturally, this was great news for the brokers in the country. This is evident in the change of terminology as well. For example, the new act refers to Exchange Management instead of Exchange Control, which shows the openness of the government to foster Forex activities but to do so responsibly.
Here are some of the excerpts from the Forex Act that might be of interest to you:
"Prior to dealing in foreign currency for a current transaction … an authorized dealer or a restricted dealer shall request the person requiring foreign exchange for such transaction to provide such information or produce such documents or make such declaration as is reasonably necessary, in order to satisfy himself that the requirement is in relation to a current transaction and is in conformity with any other laws regulating such transactions." This law touches upon the KYC regulations but is loose enough not to restrict Forex traders in Sri Lanka from being able to use the services provided by the 'authorized dealers.
"Where the Central Bank is satisfied that an authorized dealer or restricted dealer:
(a) deals in foreign exchange in any current transaction or capital transaction contrary to the provisions of this Act;
(b) deals in foreign exchange in relation to foreign assets contrary to the provisions of this Act;
…
(d) violates any provision of this Act or any regulation or Order made thereunder, the Central Bank may, upon the Minister being informed, issue a notice directing any such authorized dealer or restricted dealer to comply with the provisions of this Act or any regulation, Order, guideline or direction issued or made thereunder, within the period specified therein." In case the dealer doesn't comply, the central bank is able to suspend its authorization. For users, this means that even if you are using a licensed, completely legal Forex brokers in Sri Lanka, if they can't be trusted to follow the regulations completely, there's still a risk of them being suspended.
Not every broker you'll find in Sri Lanka will be regulated. In fact, there are many who operate outside of the legal framework. It is important that you as a user prioritize the legality and authorized operation of the broker of your choice. To be better equipped to deal with the process, you should know about the procedures of acquiring a license to operate as a Forex broker in Sri Lanka. A company has to apply for a Certificate of Authorization to the Director of Domestic Operations at CBSL. A company could already be operating on the market, in which case it is also possible to apply for the authorization.
The application will go through a screening process, which will asses if the broker is qualified to offer its services to the residents of Sri Lanka. These requirements aren't as tough as they are in some of the other countries. Some of the conditions to meet to ba a facilitator of Forex trading in Sri Lanka include a qualified staff, CEO without any criminal record, compliance to the CBSL regulations and more.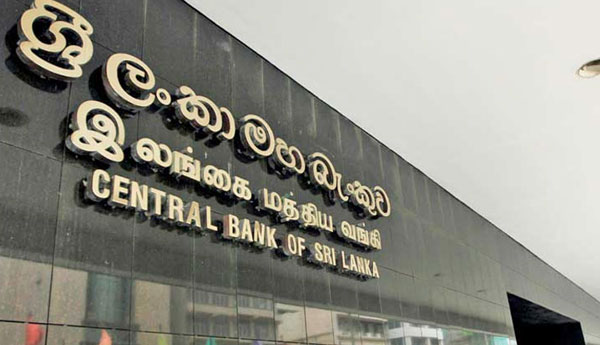 How to choose a Forex broker in Sri Lanka?
When you decide that you want to start Forex trading, you'll have to find the best broker in your area. This is important for you to be able to make a profit. If you are a beginner, choosing the right broker will be a daunting task as you won't know what to look for. Experienced traders already have established preferences and can look for particular features in brokers. Newbies, however, will have to first come up with the criteria and then choose the right platform. When you've formed a list of the best Forex brokers in Sri Lanka, you'll also need to compare them according to these criteria to pick the one to open an account on.
Below, we offer general ideas for what you can look at when choosing a Forex platform for trading. However, keep in mind that the priorities are still yours to set. While some things like security and regulatory compliance can't be ignored, not everyone is looking for a simple user interface or promotional offers.
Security and regulation
So, the first step we advise you to take is to look at the security measures and regulatory compliance history of the company. The latter is a little easier to determine. The broker will provide information on how it is regulated. Usually, the name of the regulating institution will be provided in the footer of the website. If you can't find the information there, check other pages of the broker or contact the support and ask them directly. There are several answers you might receive. The broker might say it has the Certificate of Authorization from the Central Bank of Sri Lanka. In this case, just double check with the institution that the broker is providing you with the correct information. There might be some Forex brokers in Sri Lanka that will operate for a short period of time to defraud the customers. They might be willing to lie about their regulatory status. Make sure you're not opening an account on such a website.
The broker could also say that it doesn't have a Certificate of Authorization in the country. In general, you would prefer for the broker to have such a license, however, if you really like the platform you can take the following steps. See if the broker is regulated in other territories. If it has a license to operate in other countries, it is more trustworthy than if it doesn't have any license anywhere. The latter are better avoided. Regulations establish some standards that protect you as a customer so if a company is regulated, you can have some sort of a guarantee that it is adhering to those standards.
Security, while highly connected with regulation, is a separate issue to consider. In many countries, regulators will make sure that the Forex brokers have the minimum security measures in place to protect the customers, however, you will have a bit more digging to do when Forex brokers in Sri Lanka are concerned, as the regulatory framework that looks at the Forex trading activity in an open way has been only recently established in the country. Security measures are important so that your payments and money are safe from hack attacks. If you don't have a technical background, you'll find it hard to judge the security of a platform on your own. This is why you have to trust the opinions of other independent companies that often audit such platforms and give conclusions on the security. You can also look at the past performance of the broker and if it has had any incidents before regarding hack attacks.
Fees, currency pairs, leverage, and more
Now that you've established the trustworthiness of the platform, you can move on to other criteria. The whole reason you are looking for the best Forex brokers in Sri Lanka is to make a profit from trading. There are several important issues that come into play determining how lucrative your trading experience is. First of all, there should be enough currency pairs on the platform to allow you to take advantage of many different factors that show up in your technical analysis or occur in the political world. If you suddenly find a great trading opportunity, you shouldn't be limited by the availability of the currency pairs on the platform. This is why it is important to look at the number of such pairs offered on the broker's website. If you plan to trade other assets as well, you can look at them too.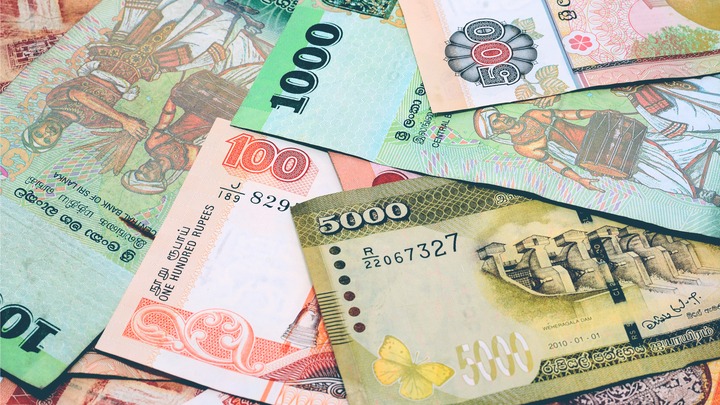 When you become actively involved in Sri Lanka Forex trading, you will find that access to special trading tools and leverage will be extremely important to the process. Leverage is practically ubiquitous with trading platforms as it is a way to control the risk and to go for truly big profits. While most brokers will offer some kind of leverage, its size will vary from platform to platform. If you are not someone that loves taking big risks, you might not be interested in this feature, but if you're chasing really big gains, then you'll want to have access to high leverage. The higher the leverage, the more profit you can make with your money, however, the faster you can lose it all if things don't go the way you anticipated.
When you start Forex trading in Sri Lanka, you will also have to take into considerating the transactions costs and general fees of the platform. These are crucial as they can make or break your whole trading result. You'll be able to find the information on such costs on the broker's website, however, make sure that there aren't any hidden fees that you might be surprised with later down the line. The best way to do this is to read user reviews. If people are sharing their experiences of encountering high fees after starting to trade on the platform, you should take that into consideration when making a decision. In general, low fees are better, but be sure not to be lured into a fraudulent platform by the appeal of extremely low transaction costs.
User interface, bonuses, and payment methods
Security, fees and available assets cover the important aspects of a Forex broker that you should definitely look into no matter your preferences. However, there are other things that Forex traders in Sri Lanka and anywhere else in the world might be interested in when choosing a broker. The user interface is one of these things. If you are new to the Forex world, you will want to choose a broker that offers a simple and easy-to-navigate website. There is a plethora of trading tools and functionality usually offered on such platforms, as a result, the website could get a little crowded. If the user experience is designed in a smart way, you won't be stuck on the platform and you'll be able to work with it from the first minutes. Unfortunately, that's not always the case with Forex platforms. If you are an experienced trader, you will have gotten used a certain interface. In this case, you can look and see how well the platform matches what you're used to.
In addition to the interface, you should also take a look at the promotional offers available on the platform. There's a huge market for Forex trading in Sri Lanka and the rest of the world, which means there are a lot of providers. The competition forces them to come up with creative and beneficial offers to attract new users. We advise you to take advantage of these offers. They will not only offer you an additional financial benefit but will also make your trading experience more fun. Look for welcome offers as well as other promotions you'll be offered throughout your trading. Most brokers will have a separate page on their website listing such offers. Otherwise, you can check out review websites to see if there are any other promotions you can take advantage of.
Another important issue you might come across in search of the best Forex brokers in Sri Lanka is the payment process. To start trading, you'll have to deposit funds on your account. You can do this in many different ways, but a platform will only have a limited set of options available. In general, the more options there are, the better, however, make sure that your preferred payment methods are supported. If you are using a particular electronic wallet or payment network, see if you'll be able to make a deposit using it. In addition to deposits, look at the withdrawal options as well. Sometimes they'll be different from the options available for depositing funds. One important thing to consider with deposits is the limits. Make sure that the limits aren't too restricting. Otherwise, you will have to withdraw your profits in installments, which is something no one wants to do.
Forex scams in Sri Lanka and how to avoid them
Forex traders in Sri Lanka and elsewhere in the world are nervous about falling for a scam website and rightfully so. The market is full of small scale providers and there are many users that prefer trading on such websites. However, there's a danger of becoming a victim of data theft or in some cases even lose money. Where the internet is considered, it is easy for scammy websites to pose as legitimate brokers, however, you as a user have a wide set of tools to double check the validity and trustworthiness of the websites as well.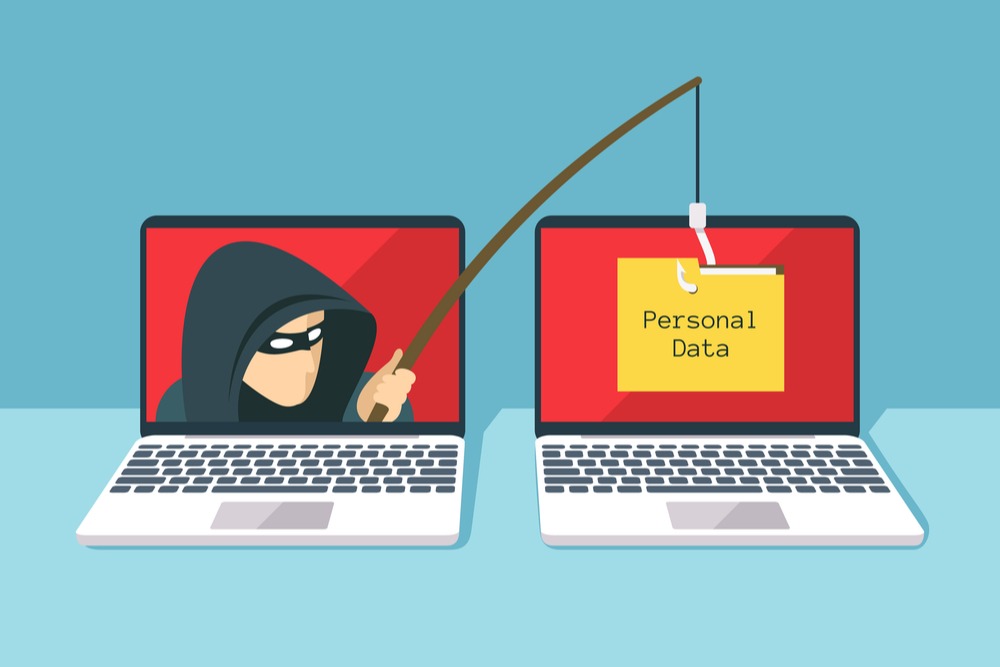 Sri Lanka is not immune to Forex scams, and there have been multiple instances of Forex brokers in Sri Lanka defrauding their customers in one way or another. This was especially true after the Central Bank of Sri Lanka moved to an inflation regime, attracting Forex criminals that wanted to take advantage of the political change. In order to make sure that you are not opening an account on one of such websites, look at the history of the broker. If it has been operating on the market for years or decades, it is unlikely that it was allowed to do so while being an illegitimate platform. As soon as it defrauded its first customers, the true nature of the broker would be uncovered by the regulators and its operations would be shut down.
If you are using a platform that doesn't have a Certificate of Authorization, the risks are obviously higher. This means that the platform hasn't gone through the screening procedures to acquire the license. In this case, the responsibility falls on you to make sure that you are using a legitimate broker. Obviously, you won't be the first user that signs up on the platform. There will be other Forex traders in Sri Lanka that had used the services of the broker before. You can read the reviews of such users on blogs and discussion sites to see how their experience of trading with the broker has been. Fraudulent websites leave many angry customers on their path, who are eager to share their experience with the world to let everyone know about the practices of the broker. Take advantage of such reviews and you won't fall into a trap.