Canada is one of the world's biggest economies. With a population of 37 million and a GDP of $1.65 trillion, it is one of the biggest markets for Forex trading. The volume of Forex trading activity, in general, is estimated at $5 trillion a day and a big share of that comes on the world's largest countries by GDP. As a result, there are many Forex brokers in Canada that vie for the attention of the traders. The competitive environment has given rise to all kinds of offers and additional features that these platforms bring to the market to appeal to more customers. So, the process of selecting the best broker has gotten a bit more complicated. Luckily, below we offer a guideline to choosing the best platform to trade on in Canada. However, before we get there, it is important to have a basic understanding of the regulatory framework Forex brokers have to face in Canada.
XM

Oinvest

IQ Option

How is Forex trading regulated in Canada?
Forex regulation in Canada is a bit complicated. On a national level, there are only a few guidelines issued by the Canadian Securities Administrators. CSA is an umbrella organization of different securities regulators in Canada, which aims to coordinate the efforts of these institutions. According to the website of CSA, Forex trading in Canada is regulated like trading in a security or a derivative. As such, the specific regulations will be different in different provinces and territories. CSA requires all brokers to be registered in the provinces they operate in as well as to be a member of the Investment Industry Regulatory Organization of Canada (IIROC) if they plan on offering margin trading services. If a broker plans to offer its services in different provinces, it will have to comply with the regulatory requirements of each province.
In the case that Forex trading is regulated like securities trading, a broker might also be subject to prospectus requirements. In British Columbia, the westernmost province of the country, Forex contracts are viewed as securities for regulatory purposes. As such, they are regulated by the British Columbia Securities Commission. However, there are no special requirements for registering a broker involving a provision of a prospectus. Quebec has a different system of regulation for Forex companies in Canada. Forex trading in Quebec is regulated as the over-the-counter currency derivative. In order to be able to offer brokerage services in the country, a company has to obtain approval from the Authorite Des Marches Financiers. Ontario is another province that treats Forex trading as securities trading for regulatory purposes. These activities are regulated by the Ontario Securities Commission.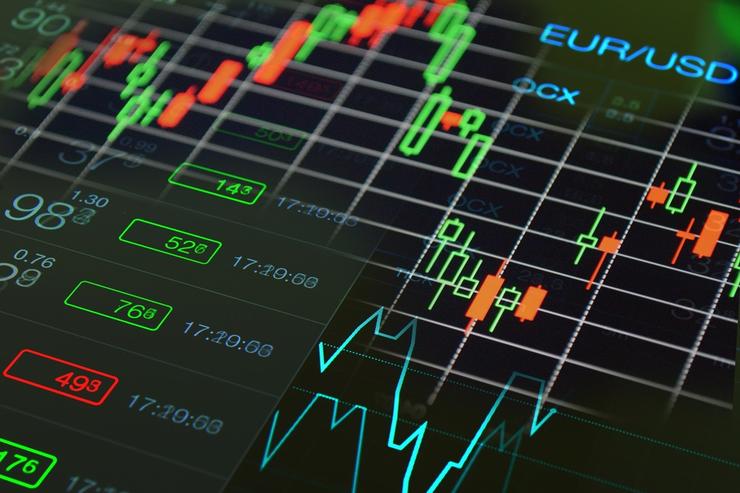 In other provinces, there are no regulatory bodies governing the Forex trading activities. Instead, companies have to follow the national guidelines for operating within the legal framework. However, the populations of British Columbia, Quebec, and Ontario sum to about 28 million, which means that the majority of the population would be trading on brokers regulated by one of the organizations mentioned above. When choosing the best Forex brokers in Canada, it is important to be familiar with these distinctions not to become confused during the search process.
You might also want to know about other regulatory authorities that monitor Forex trading and related activities in the country. For example, The Investment Industry Regulatory Organization of Canada (IIROC) regulates the investment industry in the country and as a trader, you'll come across it quite often. There's also the Commodity Futures Trading Commission (CFTC), which is responsible for regulating Forex activities of retail clients. National Futures Association (NFA) is another regulator you might come across. It operates under CFTC and usually monitors the activities of certain firms or individuals involved with Forex trading. If you are a resident of Canada, you might also be interested in the Canadian Investor Protection Fund (CIPF), which protects people's investments. However, it doesn't protect the investments of people from outside the country. Only Forex traders in Canada can benefit from the protection offered by CIPF.
Resources for checking the regulatory status of a broker
When you are looking for brokers to open an account on, you will want to learn about their regulatory status and whether they are registered with the authorities or not. Opening an account on a registered broker has many advantages. To obtain the license, these companies will have to go through some screening where the regulators will check the trustworthiness of the company. When you choose a registered platform, you can be sure that it has gone through these procedures. Otherwise, you will have to do the research yourself. Fortunately, CSA maintains a list of all licensed Forex brokers in Canada and provides you with other resources to keep your trading experience safe.
You can go on the CSA's website and check out the National Registration Search functionality. You can type in the name of the company you are interested in and its regulatory status should show up. If nothing shows up, it means that either the company is not registered in the country, or you typed in the wrong names. In many cases, Forex brokers operate under a brand name that is different from their registration name. However, their website should provide the official company name in the footer or upon inquiry. If a broker is unwilling to share this information, you should automatically be suspicious.
In addition to the list of Forex brokers in Canada, CSA has other tools that could help you in the search process as well. For example, it maintains the Disciplined List and Cease Trade Order Database that allows you to check out the disciplinary history of a broker. So, if you want to know whether the broker has breached any regulations or has fallen below standard in the past, you can do so easily from a single source. In the absence of such options, you would have to resort to search engines, which are not only more time-consuming but also provide marginally less reliable results. Of course, doing a quick Google search is always a good idea regardless, but you won't have to spend as much time on it.
Forex scams in Canada
Scams are not uncommon in the world of Forex and there are quite a few Forex traders in Canada could fall for as well. The Ontario Securities Commission (OSC) has a Warning List, that contains the names of companies and individuals that might be engaged in fraudulent activities. If you are located in the region, definitely make use of the list.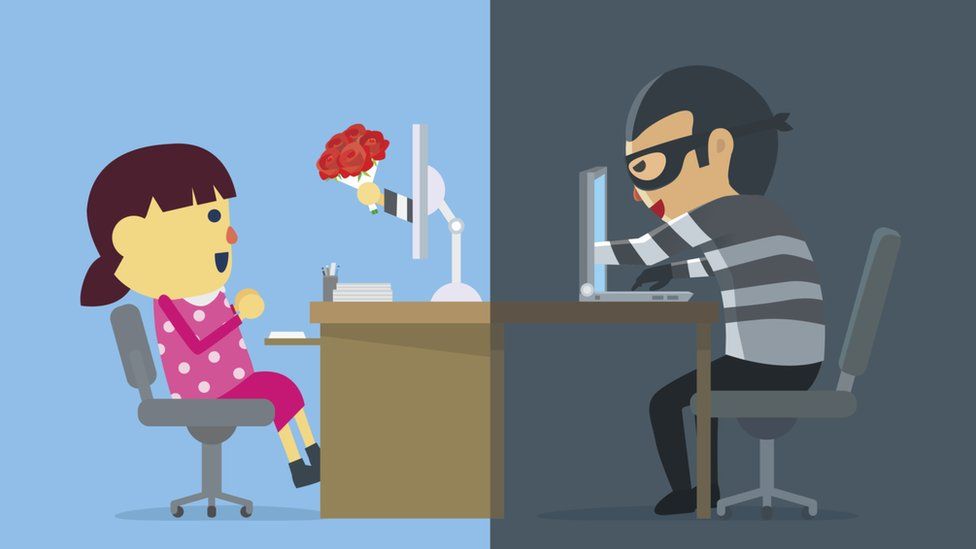 To get a better idea of how the scams operate, here's an example of one. In 2013, The Royal Canadian Mounted Police GTA Financial Crime Unit arrested two individuals in relation to a Forex scam. The directors of InvestTechFX, a Forex trading website, allegedly attracted millions of dollars worth of investments to their fraudulent scheme.  The website operated just like any other broker, promising the clients to facilitate trading. Instead, the money deposited on the website went to the private accounts of the directors directly. The traders couldn't withdraw their funds and were given different justifications. Although it might sound like something that should've been easily discernible by traders, the fact is that the scheme managed to attract many Forex traders in Canada and 9 other countries. This shows how easy it is for such schemes to pose as genuine service providers.
In order not to fall for similar traps, the best thing to do is to resort to the ample services provided by the government for double-checking the validity of a company. If you have chosen to open an account on a platform without registration, which is definitely not advised, then you should put effort and time into researching the background of the company yourself.
There are some other strategies you could use for identifying a scam. Usually, these websites will be secretive about a lot of information. They might not reveal the real company to you, or they might hide their registration status and information about management. If you see a lack of transparency from a broker, be extremely suspicious about it. Even if you choose a broker that is not registered in Canada, it should have a regulator at least somewhere else in the world. Regulators set some standards for these companies that protect you as a user. It wouldn't be wise to say no to these benefits.
Another red flag associated with fraudulent Forex brokers in Canada and elsewhere is false and unrealistic promises. If a company claims that it will help you double your investment in a matter of a few months, don't trust it. There is no way for anyone to be able to guarantee you such returns. Forex market is sometimes subject to technical analysis, but it is still volatile and unpredictable in many ways. If anyone had a way to predict the changes in the market, they might use this knowledge for their benefit directly.
Choosing the best Forex brokers in Canada
Establishing the legal status of a broker is one thing. However, there's much more that goes into the process of finding the best Forex brokers in Canada. There are several aspects you can look at to make a final decision. After all, you only want to open an account on one platform, but there might be several licensed brokers in your territory to choose from. So, after you've established the trustworthiness of a broker, we suggest following the next criteria to judge the suitability of the platforms.
Currency pairs and trading tools
One of the most important features of Forex trading platforms is the availability of currency pairs. Of course, by definition, there will be some pairs available on the platform for you to trade on, but the number of these pairs will vary depending on the broker. In most cases, most major currency pairs should be available for trading, however, more exotic pairs might not. If your strategy centers around trading select currencies only, then you might not pay too much attention to this factor. However, keep in mind that strategies change and events occur in the real world that might give you ideas about the possible future changes in a certain currency that was not previously a part of your daily trading activities. In this case, you don't want to be left out just because the platform you're using doesn't support that currency. As a result, it's always a good idea to pick a broker that offers a wide selection of currency pairs. Forex brokers in Canada will also give you access to other instruments, like CFDs, stocks, commodities and more. If you plan on trading other assets as well, you will want to check out the selection for these assets too.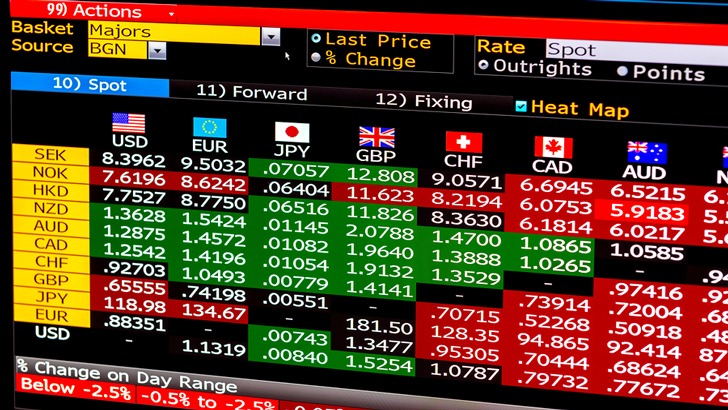 Leverage is another important factor in Forex trading. It allows traders to open larger positions than their contributions. Although there's an associated risk, most traders use leverage. A vast majority of Forex brokers will offer some kind of leverage, but the size of the leverage will vary. You want to have more options here as well. Although you might think that overleveraging is too risky for your preference, you never know when you might want to use high leverage. You will want to have access to one and that's why it's important to consider when selecting a broker.
Educational resources
If you are a beginner, you will be interested in educational tools provided by the Forex broker as well. The best Forex brokers in Canada care about the proficiency of the traders on the platform as well. They will offer tutorials and texts that will help the users become more knowledgable in trading. This is important as you don't want to waste money on figuring out how trading works. There are some simple mistakes that beginners make that could potentially cost them a lot, but are easy to fix with a simple guide. When choosing a broker, see how much attention it pays to such issues and what resources it makes available for the traders on the platform.
User experience
User experience refers to the ease of navigating the broker's website. If you are someone who has spent a lot of time on trading websites, you'll probably know the ins and outs of it. In this case, the user experience might not be as important to you as you'll figure out the new website quite soon as well. However, if you are new to Forex trading in Canada, then you might be overwhelmed by the number of tools and the size of the functionality offered by many broker's websites. It often takes weeks to get used to these websites, which is why many brokers offer demo versions so that you can learn to trade without risking any of your money. However, if you want to dive into the real experience right away, then the design of the website is extremely important for you. There are guidelines to user experience and it is a more exact thing than you might think. Most websites that you use daily follow a certain logic, which makes it easier for you to get around new websites as well. However, if those sites aren't designed well, you could get lost easily. Check out the screenshots of a broker's trading page and read user reviews before you sign up. This should give you a general understanding of how good the user experience of the website is.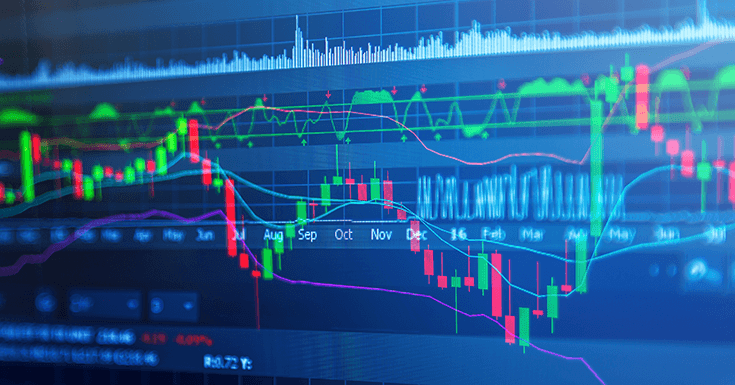 Payments
Depositing and withdrawing funds from a broker can sometimes be a hustle too. Most Forex brokers in Canada offer the same options for payments, however, there are some exceptions as well. You don't want to sign up on a platform only to find out that your preferred payment method is not supporting. You'll have to find a new broker or change your payment method, which takes time and effort. Instead, it is best to check out the list of supported deposit methods that most brokers will have on their website. Go for the ones that offer diversity in these options as you never know how your spending behavior might change in the future. Integration with more payment providers also speaks to the scale of the broker's operations and partly to its trustworthiness as well. Don't forget to check out the withdrawal options as well. When looking at the latter, see what the fees and limits are too. If the limits are too low, you will have to withdraw your money in installments, which is obviously not something you would be excited about.
Security
Even if you find the most trustworthy regulated Forex brokers in Canada, you are not guaranteed the safety of your funds and personal data. These companies are a target of many hack attacks and malware that could still your information as well as your money no matter the intentions of the broker itself. To avoid this, you have to pick a broker that can be trusted with money. The security measures of a broker determine how vulnerable it is to hack attacks. Of course, you as a user won't have many tools at your disposal to check these measures yourself. However, you can trust the opinions of independent auditors that analyze the safety systems of brokers and publish reviews. You can also look at the past performance of a company and see if it has had any breaches before.
Customer service
When trading on the platform, you will most likely have questions whether it is on the tools of the platform, payment methods, registration procedures or something else. You'll need the help of a representative of the broker to figure this out. The best Forex brokers in Canada will have easily accessible customer service and professional staff to guide you through the process. Some platforms offer a live chat, which is one of the best ways to get help. You don't even have to leave the browser and the answers are almost instant. If a broker has a live chat, check its operating hours. A live chat that is only active for a few hours in a day isn't much different from an email. An open phone line is also a great option as sometimes speaking to a representative is the best way to get your point across.
The scale of operation and user reviews
While you shouldn't pick Forex brokers in Canada only based on the size and number of customers, it can be something to consider in the process. Large brokers that have been around for some time managed to maintain the customer base because of the services and safety they offer. A scandal can break a platform, and if a broker has survived for so long and hasn't lost customers, it means they are doing something right.
User reviews are also a great way to judge these platforms. There are people who have been using these websites for some time and they can tell you the best how it is working out for them. Go on discussion forums and review websites to see what others have to say about the broker. If most reviews are positive, it is probably a good option, but if there are many negative reviews, you might want to reconsider opening an account on the platform.