The United Arab Emirates has a small population of 9.4 million and a huge GDP of 382.6 billion. This puts UAE above countries like the United States, Germany, the Netherlands, and Canada in terms of GDP per capita. With so much wealth in the hands of the population, people are bound to want to try Forex trading. The Forex trading volume averages over $5 trillion a day worldwide. This means that the Forex brokers in the UAE are handling huge sums of transactions daily in the Forex market. As a result, there are many different brokers some of whom are regulated and some not. If you've decided to open an account on a Forex broker in the country, you will have to choose the best platform. Depending on your background and preferences, there will be some things to consider. You will also have to be careful not to fall for a scam. Below, you will find useful information about the criteria for choosing a Forex platform in UAE as well as information on how the sector is regulated in the country.
XM

IQ Option

Regulation of Forex trading in the UAE
There are several institutions that are tasked with supervising the Forex trading in the UAE. The Central Bank of the United Arab Emirates (CBUAE) is one of them. CBUAE has many responsibilities that cover the monetary policy, banking regulation and more. One of these responsibilities is to maintain the value of the national currency Dirham in regards to the US dollar. The national currency is fixed against the USD and the monetary authorities have to conduct the necessary transactions to keep the value at the fixed rate. The Central Bank also can grant licenses to the Forex brokers in the country, which is why it is important to be knowledgable about these regulations.
Forex brokers in the UAE have to go through some steps before they are able to obtain an authorization to operate legally in the country. This is important to users as it means those brokers that have obtained the license can be trusted to follow guidelines and provide high-quality services. Some of the pre-requisites for obtaining the license are minimum capital requirements in the range of one to three million dirhams, depending on the scale of operation of the broker. In addition, 60% of the total paid-up capital should be national shareholding and the intermediary should be a UAE citizen.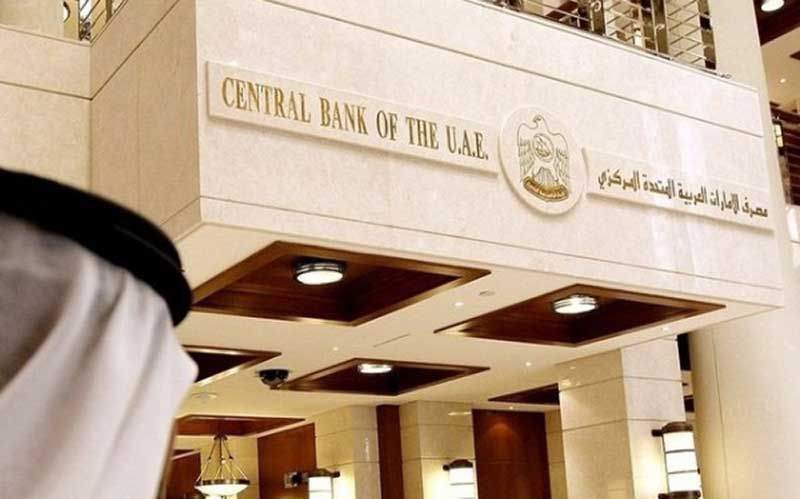 Foreign brokerages can open branches in the country as well, an many of the world's most popular brokers have been doing so, but they will need a domestic representative to obtain a license and they have to prove the liquidity as well. These requirements show that it is not easy to obtain an authorization in the UAE and those that manage to do so, can be trusted on some level to provide satisfactory services. While there are many brokers that have not obtained a license yet, if you are looking for the best Forex brokers in the UAE, you should definitely start your search with the licensed ones.
Securities and Commodities Authority (SCA) is another regulator of Forex brokers in the country. Its responsibility is to make sure that the licensed brokers maintain compliance with the regulations and keep up the standards. Some of the most important values for SCA are transparency, fairness, equity, partnership, cooperation, and creativity. It is a relief for traders when the authorities in the country are open to the Forex sector and take time to provide users with key information. Trading in such an environment can feel much more secure. SCA makes sure that the residents can easily obtain information about the regulatory status of a broker when they are involved with Forex in the UAE.
Are there any Forex scams in the UAE?
The world of Forex is a dangerous one. Much like any other financial activity that involves online payments and user data, Forex is full of fraudulent platforms that pose as legitimate providers and steal customers' money or information. The UAE has quite tough regulations, but it mostly covers the licensed platforms. It is quite hard for the authorities to keep track of all small-scale websites that pop up every now and then, so the onus is on you as a user to figure out which platforms to trust. There have been a few cases involving fraud among the Forex brokers in the UAE. Below, we provide an example that could serve as a warning and a guide to users to avoid similar platforms in the future.
Only a year ago two Indian men were sentenced to 517 years in jail for setting up a Ponzi scheme using a Forex company. They managed to attract thousands of users and several million dollars by offering them 120% return on their investments. Fortunately, the Department of Economic Development managed to identify the scam and shut it down, but it shows how easy it can be to fall for such traps. The company managed to lure in seven thousand customers some of whom entrusted it with their life savings and retirement funds.
Exential, the fraudulent company owners of which were sentenced to prison, promised the customers high returns by investing the money in Forex in the UAE. In order to gain more trust, they started to pay out some small amounts of money to the investors first. This attracted even more investors who saw that Exential was genuinely making payments to the investors. In fact, the owners of Exential transferred the money to a brokerage based in Australia.
As is evident from the sentence, the authorities took a really serious stand against financial crime. This could be a warning sign to others who might decide to conduct a similar fraud. However, that's not a reason to slack. If you want to start Forex trading in the UAE, you should take time and put in effort into figuring out whether a platform is trustworthy or not. A great rule of a thumb is, don't trust anyone that promises guaranteed returns or states a specific number. There's really no way for anyone to give you a certain percentage of returns. The future is uncertain for all of us equally and if someone had a way to earn guaranteed returns, they would do so for themselves. There's risk involved with everything and Forex is not an exception.
How do I avoid a scam?
If you are using a licensed broker, scams are not something you'll have to worry about as much. Like we said above, companies have to go through meticulous screening to obtain this license and the regulators take the process very seriously. This means that licensed Forex brokers in the UAE can be trusted to keep your money safe, or at least not to have any intentions of getting away with it. When you choose a particular platform, before you open an account on it, make sure that it has a license. If you found this information on the platform's website, double check it with the regulator. As mentioned above, transparency and the availability of information are top priorities of the authorities, so all of this information should be readily available for you. This will protect you against scams that claim to be regulated, but in fact, aren't.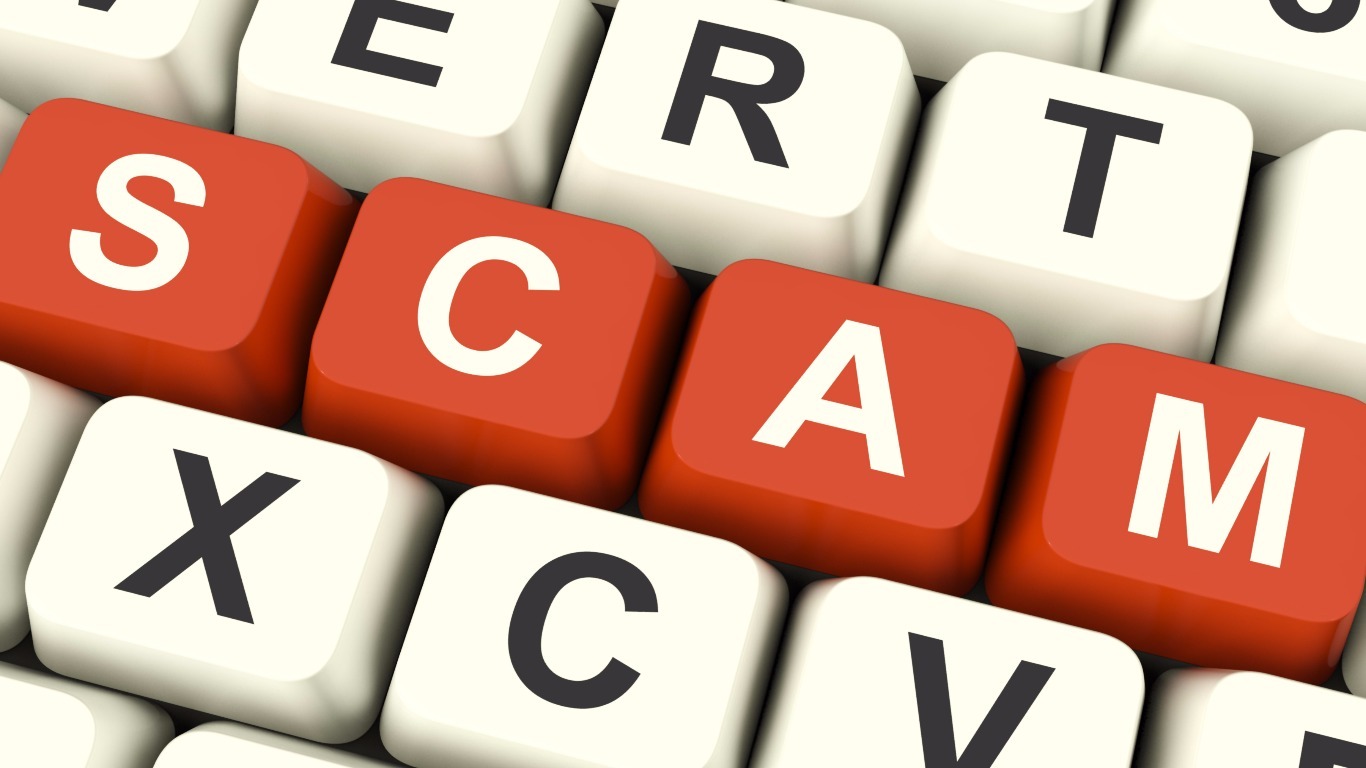 Another thing you can do is read user reviews. Unfortunately, this won't always work. For example, in the case mentioned above, people were getting paid for a period of time, which means, in that period, they would absolutely be willing to recommend the program to anyone else. The scams usually are set up for a short period and once they collect enough money they disappear. In that period, there might not be any suspecting or dissatisfied users. However, you can never be careful with scams when Forex trading in the UAE is concerned, so we advise checking out the user reviews anyway.
Checking if a broker has a license
As we said above, it is important that you double check with the regulator if a certain broker has a license to operate in the country. Fortunately, the regulatory bodies make this process very easy. You just have to follow a few simple steps. First, you should go to the following website of the Dubai Financial Services Authority (DFSA): www.dfsa.ae/Public-Register/Firm. Once you open the page, you can type in the name of the broker you want to check the license for. Simply enter the name in the 'Enter A Keyword' field and click on 'Search'. The website contains a register of all DFSA licensed Forex brokers in the UAE. If the broker you're looking at indeed has a DFSA license, it should come up.
If nothing comes up after you click 'Search', there might be two reasons. First, the broker might not have a DFSA license, in which case you can decide how you want to proceed. Another reason might be that the name you typed in didn't match the company name. Sometimes brokers will be registered under one name but operate under a different brand name.
How do I choose which Forex broker to sign up for?
When you've made sure that the Forex platform you are looking at can be trusted, there are some things you can to do further judge its worth. One of the first things you'll consider when doing so will be the selection of currency pairs. To be honest, this depends on your trading strategy. If you don't usually switch to different pairs and stick to a few major currency pairs, then you can just look and see if they are offered and ignore everything else. However, you never know when your strategy might change, so when selecting Forex brokers in the UAE, we suggest going for the one that offers more currency pairs and has a few exotic pairs as well. Imagine that a huge political event occurs and you have a hunch on how it might affect a particular currency pair but it's not available on the broker you chose. You'll miss out on a great opportunity. So, it's always good to have different options even if you won't be using all of them all the time.
Leverage and trading tools
Leverage will be another important aspect that will determine your trading experience. If you are new to Forex trading, leverage basically gives you the ability to increase the effect of your trade. So, even if you are betting the same amount, with leverage, your profits can be huge. However, the losses will be magnified as well and you could zero out real fast if you're taking on too much risk. Nevertheless, leverage is an essential part of Forex trading in the UAE and everywhere else in the world. It is almost a given that your platform will offer some sort of leverage, but the size of it will vary from broker to broker. When making a choice, aim for more leverage so that even if you won't be using it, you'll at least have an option.
There are other trading tools that you'll use in your Forex trading. You can see what functionality a broker has to offer on its website in advance. If you plan on trading other assets, check out their availability too to make sure you'll have enough options.
Security
Sometimes people get security and trustworthiness mixed up when looking for the best Forex companies in the UAE. Even if a broker is regulated and has all the best intentions, it might become a victim of a hack attack itself and lose user data or money. In this case, you'll suffer as well. As a user, for you to be able to trust the platform completely, you have to be sure in its security. One way to make sure that the security measures of the company are satisfying is by looking at its size and history. Bigger companies have more resources and can employee better staff to set up security measures. If your broker provides services to millions of users it's unlikely that it has big vulnerabilities that hackers can exploit. On the other hand, small companies that have only recently entered the market might still be figuring out a lot of things and could become subjects to successful hack attacks.
If you go on review websites or just Google the broker and hack attack, if anything has happened in the past, it will pop up. This is the easiest form of research you can do on the issue and it only takes a few minutes so you should definitely do it before opening an account. If you are willing to do more, you can check out independent audit reports to see if the security measures of the Forex brokers in the UAE you are looking at are adequate.
Design and User Experience
While, probably, not the most important part of trading, the design of the platform is still an important factor to consider. By design, we don't just mean colors and pretty images, although if that's something you're interested in, it's totally fine. The design here refers to how the navigation and tools are laid out on the screen and how easy it is to access them. Sometimes websites offer an intuitive design that is easy to work with for even a beginner. Alternatively, a broker can have the most complicated interface that will take days to get used to. When you are looking at the list of Forex brokers in the UAE, you can take design into consideration to pick out the best one.
Bonuses
Bonuses are nowadays an essential part of any trading platform. They are practically encountered on most major Forex broker websites. A bonus can come in different forms. The most common one is a welcome bonus. This awards you additional money to trade with when you make the first deposit. In rare instances, which make up about 10% of all welcome bonuses, you might be offered a no deposit bonus. This means that the platform will give you money to trade with without you putting up any of your funds. Naturally, this gives you more freedom to test out the platform without risking anything. In most cases, the profits you make from such trades are yours to keep. However, you might be asked to go through additional verification procedures or make a deposit to be able to withdraw these profits. Forex brokers in the UAE offer welcome bonuses as well. If you can't find one with a no deposit bonus, you should at least be able to find a platform that offers another type of a welcome bonus. Because these offers are really common, you shouldn't settle for anything less.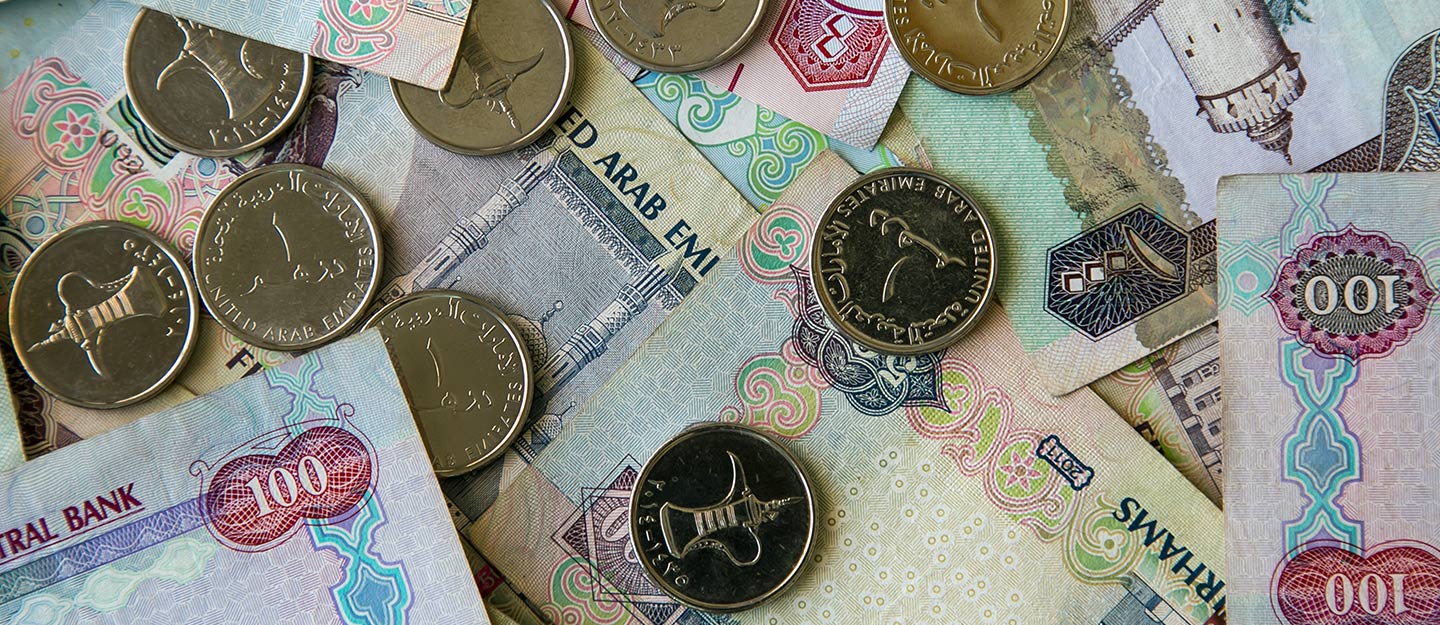 Deposits and withdrawals
Payment methods can be factored in your decision-making process as well. These describe all the ways you can put money in and out of your account on the platform. Without being able to make a deposit, you won't be able to start making any profit. So, you should check beforehand to make sure that your preferred payment method is available on the Forex companies in the UAE you are looking at. You might want to be able to pay with a debit or credit card, an electronic wallet or using any other online payment network. The same thing goes for withdrawals. This is how you'll be able to take out your profits. Without a proper withdrawal method, you might have to wait for days before you have access to your hard earned money.
With deposits and withdrawals fees and limits are very important. High fees will affect your profitability and low limits mean that you will require several transactions to withdraw large sums of money. Make sure that the fees and limits on the broker of your choice are adequate. For comparison, you can look at a few platforms before making a decision.
User Reviews
You won't be the first user of the broker you choose and you probably won't be the last. The best way to judge the worthiness of a platform for Forex trading in the UAE is to read other people's experiences with it. If most users are satisfied with the platform, it is likely that you will be as well. If, however, you encounter a lot of negative feedback about the broker, you might want to reconsider your decision to open an account on it. User reviews are important and there are many websites and forums that allow people to post their opinions about different brokers, then aggregating the reviews to assign a score to each platform. Take advantage of such services when searching for a broker. In addition to user reviews, you can read professional reviews about the brokers as they usually uncover some details users might not be able to see. The more informed you are when making the decision, the higher the chances that you'll choose the best broker available to you on the market.