The number of FX scams and unregulated (or poorly regulated) brokers is constantly increasing. Recently our authors were tipped about the new scam broker on the market and we decided to conduct this quick Circle Markets review to make sure you are aware of the brokerage and avoid signing up with it.
We encourage you to only trade with trusted and verified Forex brokers to make sure that you deposit at a safe place.
A brief review of Circle Markets
Once we explore the web archive, we can see that the first records of the domain are dated back to October 2016. Hence, the broker has been around for about 15 months already. Within this period the brokerage has gotten itself a regulation. Or we better say "regulation", as Circle Markets has went for the license issued by a banana republic – Vanuatu. This does not really make a statement Circle Markets scam to be true, yet it does strike us that a company goes for the world's worst financial regulation available.
In addition to this, our Circle Markets review has found out that the brand is also running a second company – registered (don't be confused with the regulated) in New Zealand. If you might think you are dealing with a legitimate financial company – think twice.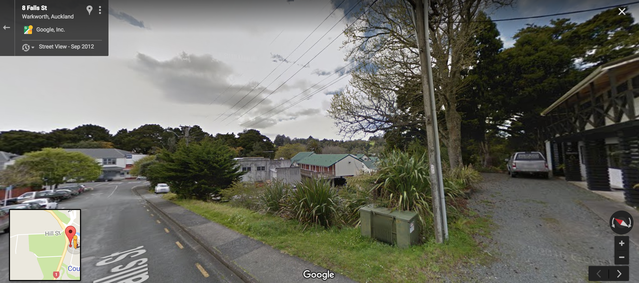 This nice place 70 km away from Auckland with a population of 3,200 people is where the financial heart of the world is – welcome to the Circle Markets headquarters. As you can see, Circle Markets has just gotten what is known as a "shelf company" in New Zealand, and this way the scammers try making it look more legitimate.
Who is behind Circle Markets scam?
Once you look up the website of Circle Markets scam, you'll be able to see a quote from the company's CEO – Jeffrey McClean. We tried looking up more information on this person, but we were only able to find a fake LinkedIn page.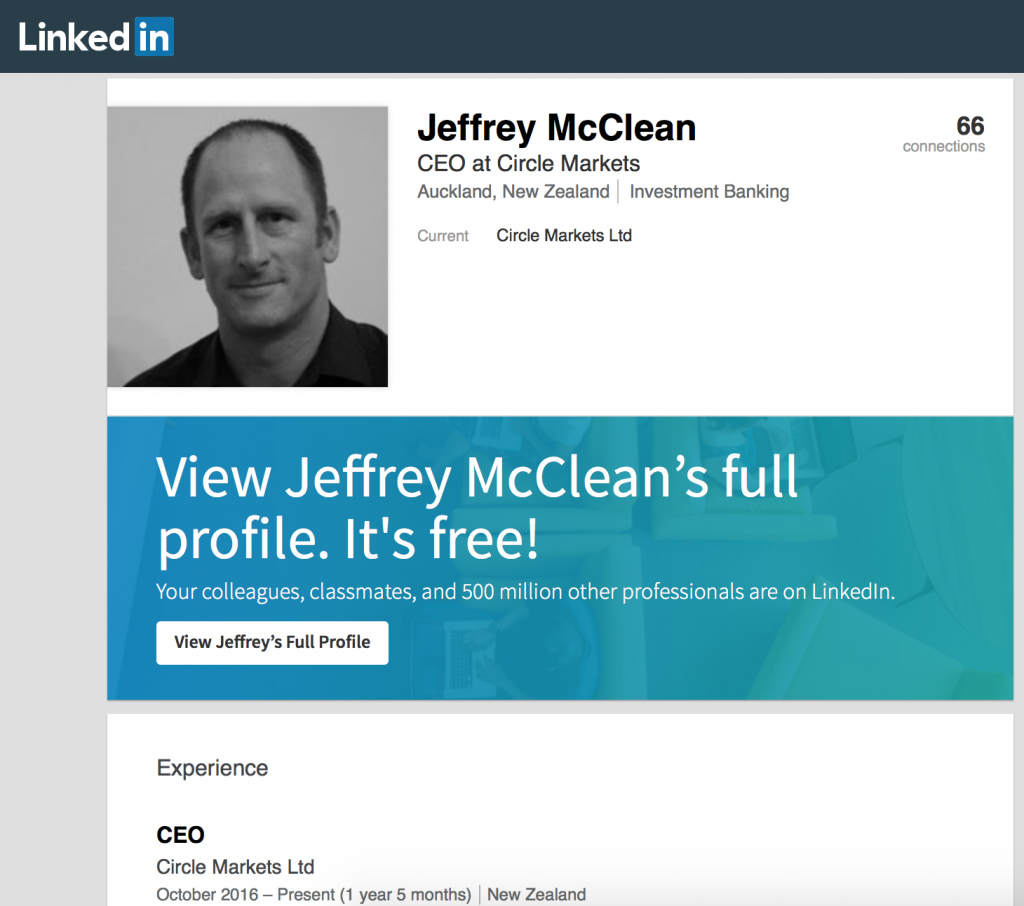 As you can see, there is a bloke in his late 30's or early 40's. Somehow, however, he happened to get a senior role (CEO) in an FX brokerage company without any previous experience…well, at least not the one marked on LinkedIn. There are many brokers that, for various reasons, hide their management details from the general public. However, Circle Markets goes a step further and actually impersonates people to create a feel of trust. Why would a company do it? Probably because Circle Markets scams the traders and it needs to create trust to continue doing so.
Circle Markets review of the website
One thing that most of the FX scams have in common is the quality of the webpage. And this is where Circle Markets does not seem to be different from the rest of the brokers you should avoid.
It is clear that a proper FX company will invest heavily into its online presence as it has to both find and serve customers online. However, a scam is unlikely to invest much as it might be gone any day.
CircleMarkets.com website looks like a $20 WordPress template.
We are not going to cover the conditions, platforms and other elements of a proper broker in this Circle Markets review, simply because those are not the items one should be looking at when avoiding a Forex scam.