So far this year, bitcoin prices have more than quadrupled since January to September. At the start of the year, the value of one bitcoin was just under $1,000 and reached an all-time high of $5,013 on the 1st of September. Since then, the price of bitcoin had dropped down below $4,000 to trade at $3,881 at the time of publishing. Through a mix of enthusiasm and uncertainty, prices have seesawed all through the year, and the latest decline shows just how volatile the cryptocurrency can be.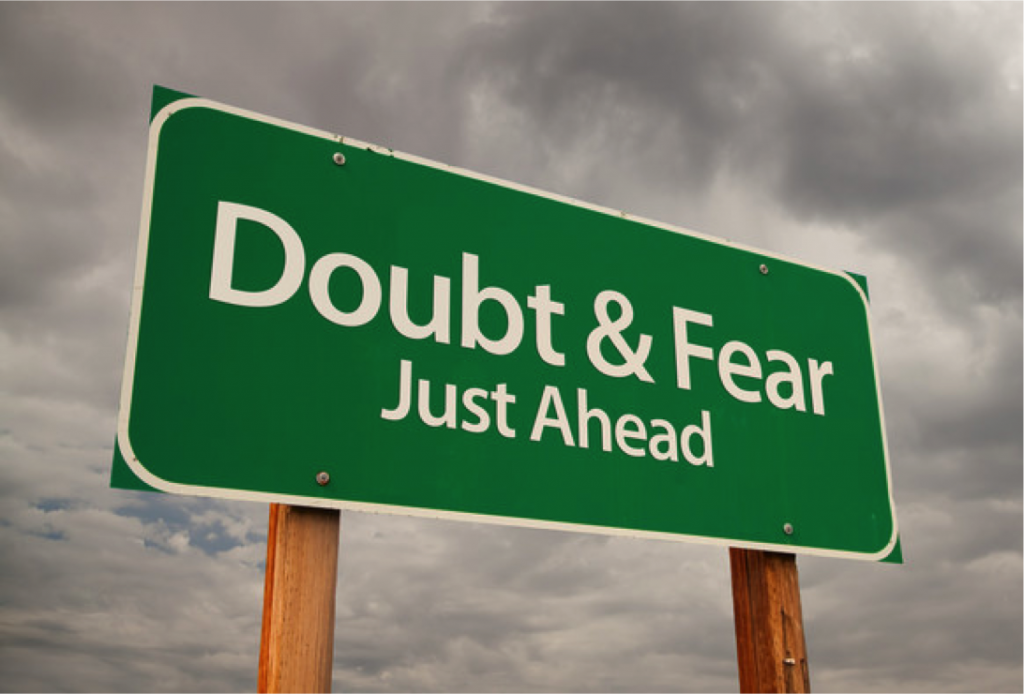 History of bitcoin prices this year
Bitcoin value first went above $1,000 in January from increased interest in China. Soon thereafter, bitcoin prices dropped back down below the thousand-dollar high when Chinese authorities cracked down on bitcoin exchanges. The subsequent rally followed anticipation of the Winklevoss ETF approval, but the SEC rejected the ETF and bitcoin prices once again plunged below $1,000. After Japan finally legalized bitcoin as legal tender, bitcoin experienced a sharp spike to reach $3,000.
The rise in bitcoin value and subsequent interest then started to cause problems, as bitcoin exchanges started to experience problems, but these too were fixed afterwards. An innovative BIP 91 strategy helped to shine a light on bitcoin's future. Nevertheless, there was still uncertainty over the future of bitcoin due to the conflict between different bitcoin community factions. This conflict finally ended with a spinoff of bitcoin in the form of bitcoin cash (BCH). Instead of depreciating bitcoin value, bitcoin prices rallied faster than ever to go above $4,000 and finally topped $5,000 in September.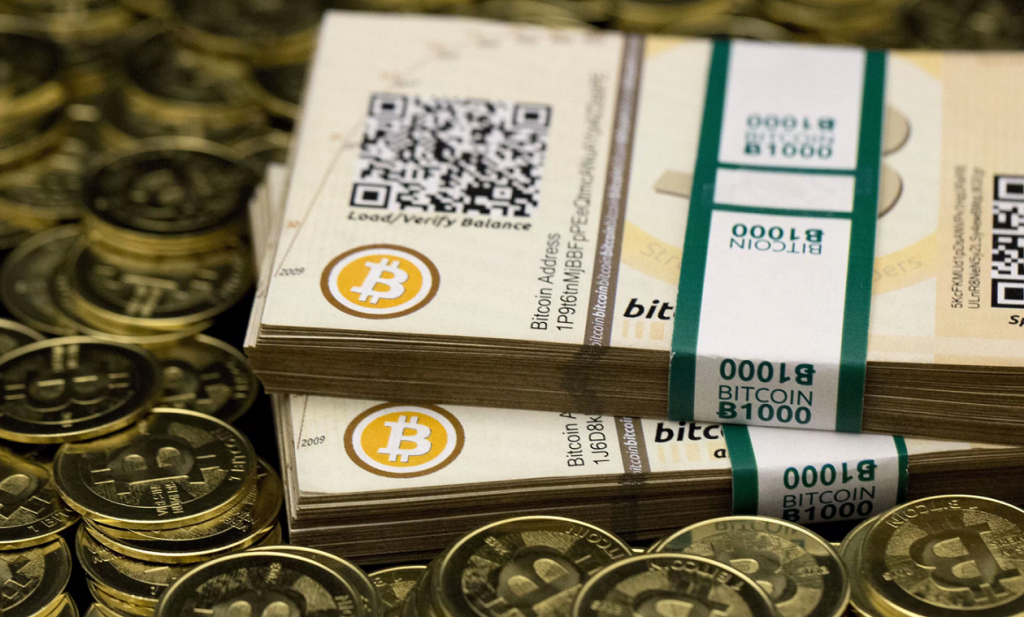 To be clear, bitcoin prices broke through $5,000 on the Coindesk Bitcoin Price Index, which represents an average of several exchanges including Asian ones. Bitcoin value is usually higher in Asian exchanges where there is usually increased demand from China and Japan. On other exchanges in the US, bitcoin prices did not make it past through $5,000, although bitcoin prices did come close.
Trouble started when Chinese authorities once again intervened, this time into Initial Coin Offerings (ICOs). The People's Bank of China (PBoC) termed all ICOs to be illegal, and issued a notice to all exchanges to stop holding ICOs. The exchanges were also asked to refund investors' funds for already active ICOs. The ban on ICOs was a blow since they are quite hot right now, and the value of bitcoin dropped to $4,085. It then recovered above $4,500 despite the blow, until the PBoC created even more turmoil.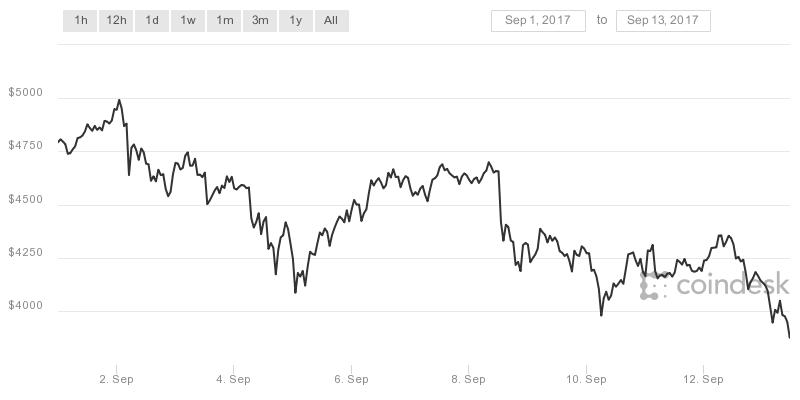 On the 8th of September, sources stated that the PBoC was planning to ban all cryptocurrency trading. For a country accounting for 17.5% of bitcoin trades, that was a major blow for bitcoin trading. Bitcoin lost over 10% of its value over the following two days to dip below $4,000 for a while before going back to the $4,200 range. Now, after the latest drop under $4,000, bitcoin prices are struggling to regain value, especially due to criticism from bankers.
Bankers' scepticism over bitcoin
Ever since the value of bitcoin started to hit 4-figures and overtook the value of an ounce of gold, major investors have remained sceptical. Hedge funds and investment banks have kept on calling bitcoin's rise a bubble. Many hedge fund managers have stayed away from bitcoin investment despite the increasing interest, saying that they were studying it. One of the latest institutional interest came from Fidelity Investments, who now display their clients' bitcoin holdings.
However, JP Morgan boss Jamie Dimon has been brutal in his criticism. He categorically stated that he would not allow anyone at his company to trade bitcoin as it was just a bubble. In fact, he likened it to the tulip bulbs bubble of the 1600s, saying the bitcoin bubble was worse.
The scepticism by bankers remains to be the strongest force against bitcoin investment, despite how strongly the virtual currency has been embraced. Bitcoin enthusiasts have been harsh to them as well, pointing out to the unscrupulous trading instruments created by banks. JP Morgan Chase has been pointed out specifically for paying $13 billion in fines for their role in the US mortgage crisis.
What it all means for bitcoin
Bitcoin prices have certainly take a hit from the recent uncertainty from China and bankers' scepticism. The Chinese matter is still in limbo, as there has been no official word from Chinese authorities. As for the bankers' criticism, it is not enough to keep bitcoin down. Bitcoin has weathered a lot of challenges this year, and the rally is not yet over. We expect to see bitcoin prices rise even further before the end of the year to reach even higher highs in the years to come.