Challenges that Binance Faces – What Do Traders Need to Know?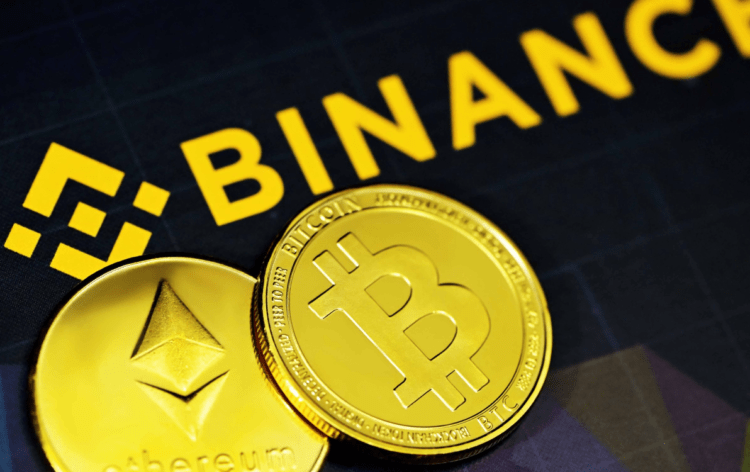 Binance has been one of the biggest success stories in the world of cryptocurrency exchanges, becoming the largest crypto exchange by trading volume in a matter of months after its launch in 2017. Its success has been fueled by its user-friendly interface, extensive range of trading pairs, and low fees.
Binance has also been at the forefront of innovation, introducing new products and services to meet the demands of crypto traders. However, the exchange has faced several regulatory challenges in recent years, including a crackdown by authorities in multiple countries.
In this article, we will explore the success of Binance and its role in the crypto market, as well as the current challenges it faces.
News About Binance
Binance has previously experienced larger outflows as a result of regulatory actions. The exchange saw increased outflows in February after New York regulators announced a ban on the issuance of Binance-branded stablecoin BUSD. At its peak, outflows exceeded $1 billion every 24 hours. The token, which is the world's third-largest stablecoin, has seen its market value decline by more than 50% this year.
The exchange's decision to reintroduce trading fees may have contributed to a decline in its spot market share, which fell from 57% at the start of March to a low of 30% on March 24, according to CryptoCompare. Prior to the introduction of fees, most trade volume on Binance was zero-fee, as reported by Kaiko, a digital asset data provider.
Fees are crucial when deciding which exchange to trade on, according to John Quarnstrom, a portfolio manager at crypto hedge fund Iceberg Capital. Custodial aspects are the first consideration, followed by fees, he said.
Binance's share of the crypto derivatives market remained stable at 66% as of March 24, according to CryptoCompare. A spokesperson for Binance assured that the exchange has "more than enough funds" to fulfill withdrawal requests and that inflows and outflows have stabilized.
In a setback for the crypto giant, a federal judge blocked Binance.US, the American affiliate of Binance, from buying Voyager Digital's customer accounts out of bankruptcy on Tuesday. This was due to federal authorities challenging the deal. Investors and analysts are watching closely for more regulatory actions against Binance in the United States and other jurisdictions in the coming months. Binance's chief strategy in February said that the exchange anticipates paying monetary penalties to settle existing investigations into its business by US regulators and law enforcement agencies.
Future Predictions for Binance
Despite recent regulatory challenges, Binance's future remains promising as it continues to expand its services and offerings to the crypto community. The exchange's CEO, Changpeng Zhao, has repeatedly expressed confidence in Binance's ability to weather regulatory storms and adapt to changing market conditions.
One area of growth for Binance is its decentralized finance (DeFi) platform, Binance Smart Chain (BSC). BSC has quickly become a popular alternative to Ethereum for DeFi projects due to its low transaction fees and fast processing times. Binance is also expanding its offerings in the non-fungible token (NFT) space, with plans to launch its own NFT marketplace.
However, Binance's future success may depend on how it addresses its current regulatory challenges. The exchange has faced increased scrutiny from regulators in the US, UK, and other countries, leading to restrictions and bans on its services in some jurisdictions. Binance has responded by implementing stricter compliance measures and hiring new legal and compliance personnel.
One potential challenge for Binance is the continued regulatory crackdown on crypto in many countries. Binance's global reach makes it vulnerable to regulations and restrictions in multiple jurisdictions, and the exchange may need to adapt to different regulatory environments in order to continue operating in those markets. Additionally, Binance may face increased competition from other exchanges and DeFi platforms as the crypto industry continues to evolve and grow.
Overall, Binance's future is bright as it continues to innovate and expand its services. However, the exchange will need to navigate the regulatory landscape carefully and adapt to changing market conditions in order to maintain its position as one of the leading players in the crypto industry.
By Giorgi Mikhelidze
More content by Giorgi Mikhelidze