Embracing Technological Advancements: The Best Apps for Commodity Trading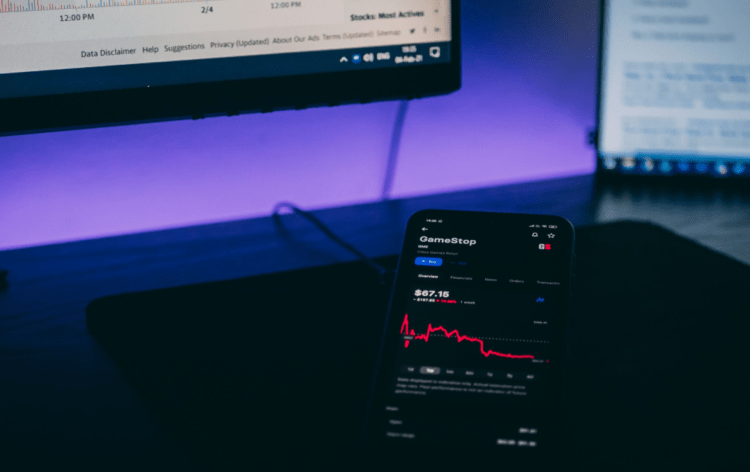 Commodity trading has seen a significant surge in popularity in recent years, attracting both seasoned investors and newcomers alike. With the advent of technology, mobile apps have become indispensable tools for traders, enabling them to stay connected and make informed decisions on the go. In this article, we will explore five of the best apps for commodity trading, highlighting their features and conditions. Additionally, we will delve into the prevalence of Android and iPhone devices among commodity traders and the factors influencing their choice.
Commodities Trader Pro
Commodities Trader Pro is a comprehensive app designed for serious traders seeking real-time market data and advanced charting tools. This app offers a user-friendly interface that allows traders to track a wide range of commodities, including gold, oil, silver, and agricultural products. The app provides detailed technical analysis with customizable indicators, making it ideal for both technical and fundamental traders. Remember, Commodities Trader Pro requires a subscription to access premium features and advanced charting tools. However, a free version with basic functionalities is available for traders who want to explore the app before committing to a subscription.
Features
Real-time quotes and news updates
Interactive charts with multiple timeframes
Customizable technical indicators
Price alerts and notifications
User-friendly order entry and management
eToro
eToro is a popular app known for its social trading platform, allowing users to follow and copy the trades of successful commodity traders. This app caters to traders of all levels, offering a seamless interface and an extensive range of commodities and other financial instruments. eToro's innovative CopyTrader feature enables beginners to learn from experienced traders, making it an excellent choice for those looking to learn from others. Also, eToro charges a spread on each trade, and overnight fees may apply for positions held beyond the trading day. The CopyTrader feature may be subject to additional fees, depending on the trader being followed.
Features
Social trading platform
CopyTrader feature for automatic replication of trades
Diverse range of commodities and assets
User-friendly interface
Regulated and secure platform
MetaTrader 5 (MT5)
MetaTrader 5 is a well-established app in the financial markets, providing an extensive set of tools for commodity trading. The app is lauded for its robust technical analysis capabilities, algorithmic trading options, and access to multiple markets. MT5 is suitable for traders who require advanced features and seek to automate their strategies. MetaTrader 5 is generally free to use, but traders must find a broker that offers access to commodity markets through this platform. Traders should be aware of potential trading costs, including spreads and commissions, which vary depending on the broker.
Features
Advanced technical analysis tools
Support for automated trading (Expert Advisors)
Multi-asset platform covering commodities, forex, and stocks
Multiple order types and execution modes
Customizable interface and indicators
Bloomberg
Bloomberg is a trusted name in financial information, and its app provides traders with comprehensive news, data, and analysis on commodities and other assets. It is particularly valuable for traders who rely on fundamental analysis and need up-to-date market news to make informed decisions. The Bloomberg app is available for free, but some features and content may require a Bloomberg Terminal subscription, which is more suited for professional traders and financial institutions.
Features
Real-time market data and news updates
Economic calendar with important events
Customizable watchlists and portfolio tracking
Expert analysis and insights from market professionals
Access to Bloomberg Television and Radio
Robinhood
Robinhood is a user-friendly app that has gained popularity for its commission-free trading of stocks, ETFs, and cryptocurrencies. While primarily known for equities, it also offers access to some commodities, making it a suitable choice for beginners or those who prefer a simple interface. As Robinhood is primarily a stock trading app, the selection of commodities may be limited. Additionally, traders should be aware of the potential for order flow payments and other sources of revenue for the company.
Features
Commission-free trading of select commodities
Fractional shares for affordable investing
User-friendly design and ease of use
Instant deposits and withdrawals
Robinhood Gold subscription for extended trading hours and additional buying power
Android vs. iPhone for Commodity Trading
The choice between Android and iPhone devices among commodity traders is often a matter of personal preference. Both platforms offer a wide range of trading apps, and their popularity largely depends on the trader's individual needs and familiarity with the operating system.
Android devices are known for their diverse selection of apps and customization options, making them popular among traders who value flexibility. On the other hand, iPhones are preferred by traders who prioritize a seamless and streamlined experience, with a robust selection of apps available on the App Store.
Factors such as security, app stability, and device performance are essential considerations for commodity traders. Many trading apps now offer strong security measures like two-factor authentication to safeguard user accounts and data. Additionally, both Android and iPhone devices receive regular updates, enhancing performance and addressing potential vulnerabilities.
Conclusion
In the fast-paced world of commodity trading, having access to reliable and feature-rich apps can be the key to success. Each of the five apps discussed – Commodities Trader Pro, eToro, MetaTrader 5, Bloomberg, and Robinhood – cater to different trading styles and requirements. Whether you are a seasoned trader or just starting, finding the right app that aligns with your goals and preferences will undoubtedly boost your trading journey.
Moreover, the popularity of Android and iPhone devices in commodity trading is evenly balanced, with both platforms offering a plethora of apps to choose from. Ultimately, the choice comes down to personal preference, with traders opting for the operating system that best aligns with their trading needs and provides a secure and smooth experience. As technology continues to advance, we can expect even more innovative apps and features to shape the landscape of commodity trading in the future.
By Giorgi Mikhelidze
More content by Giorgi Mikhelidze