Bexplus Review

If you want to start online trading, you have to make sure that you have a well-thought-out plan. Not only do you have to be aware of basic trading techniques and methods, but you should be closely monitoring the current political and economic developments of the world.
One of the main aspects of a well-rounded course of action is a legit broker. No matter if you're trading stocks, conventional or crypto-currencies, or even commodities, a trustworthy broker is a must.
Bexplus is a crypto-based broker with relatively modest experience in the field. And even though there are many negative reviews about the broker, we still wanted to make up our own mind about it.
So, in this Bexplus review, we're going to talk about what the broker offers and whether it's trustworthy or not.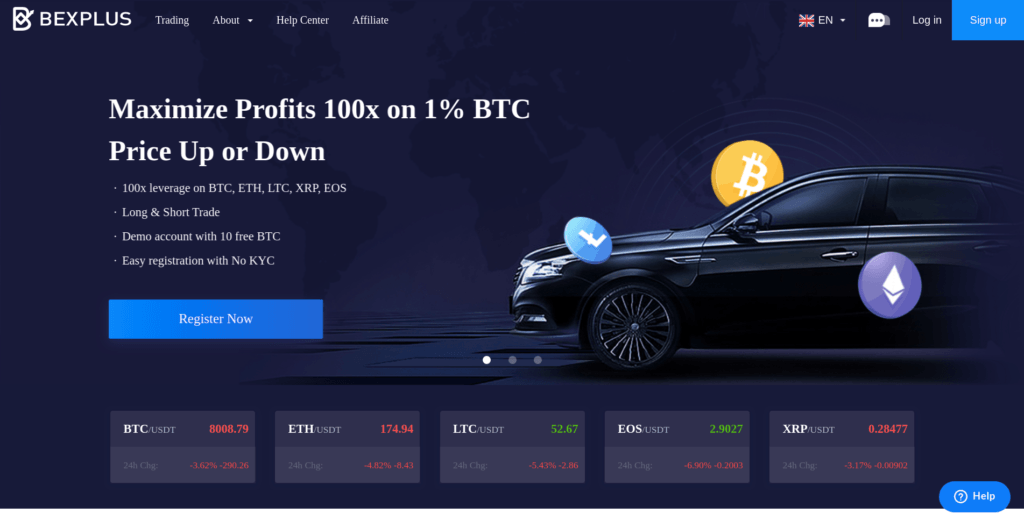 A quick look
Bexplus is a brokerage company predominantly operating in the cryptocurrency market. It has been established in 2017 under the regulatory control of St. Vincent and the Grenadines' Financial Services Authority.
The broker has its branches all over the world, while the headquarters is located in Hong Kong.
Bexplus promotions are somewhat two-faceted, and here's why: a 1:100 leverage and 0 spreads might seem attractive to the traders, but massive requirements such as 0.02 BTC as a minimum deposit and 0.075% minimum fee on transactions quickly change the picture.
Even with the crypto-based withdrawal system, we're not really impressed by what the broker has to offer: all things considered, Bitcoin, as well as Ethereum, Litecoin, etc., withdrawal is a must-have feature when it comes to the crypto-based company.
The website also feels bitter-sweet. On the one hand, the interface looks fairly plain with blank backgrounds and calming colors. The webpage also features basic tutorials about trading techniques.
On the other hand, the big chunky fonts and low-resolution images, along with grammatic flaws here and there make the website look a bit unprofessional. Besides, there's no trading account separation to accommodate all traders from different experience levels.
As far as the regulation goes, the broker claims to have SVGFSA regulations from St. Vincent and the Grenadines. We don't know what the Bexplus' hopes are about this license but for us, it's the most notable factor that reveals the broker's fraudulence.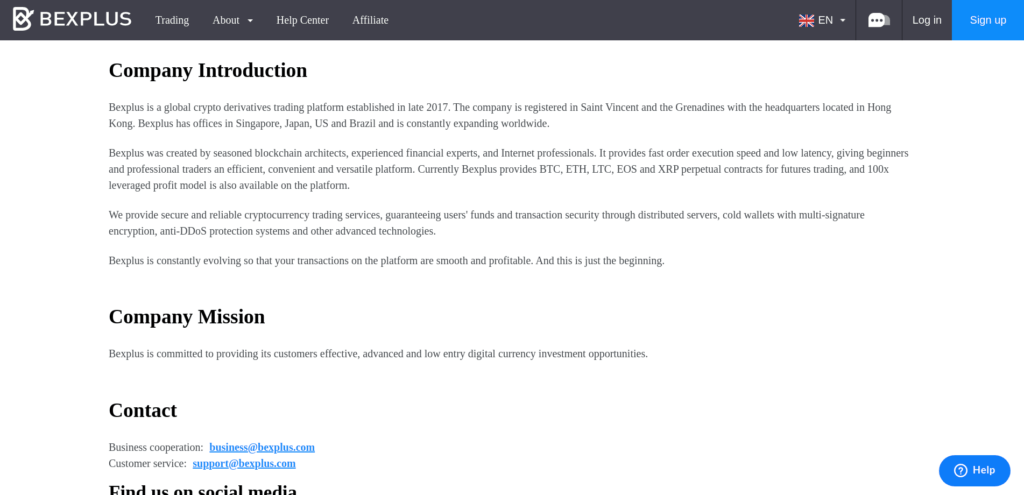 In fact, let's start the more in-depth part of our review with licensing.
Should Bexplus be trusted with an SVGFSA license?
The broker, according to its About us page, has been established in 2017 under the license provided by the Financial Services Authority of St. Vincent and the Grenadines.
To be fair, there are many Forex brokers who claim to have the same SVGFSA regulation. However, it doesn't make Bexplus scam suspicions any less feasible. In fact, when it comes to the online brokers, their main incentive is to somehow transfer their businesses to the distant islands. This way, they'll be able to hide their earnings from taxation, as well as cover any illegal activities that they're part of.
We believe this is certainly the case for Bexplus. St. Vincent and the Grenadines is a perfect destination for the broker to avoid taxes and legal implications from stronger governments. With no political or economic prowess whatsoever, St. Vincent has virtually no ability to oversee the broker's financial activities.
In other words, the SVGFSA license is as good as no license at all. Well done, Bexplus!
The website overview
Now, let's move to the bexplus.com review and discuss its perks and downsides.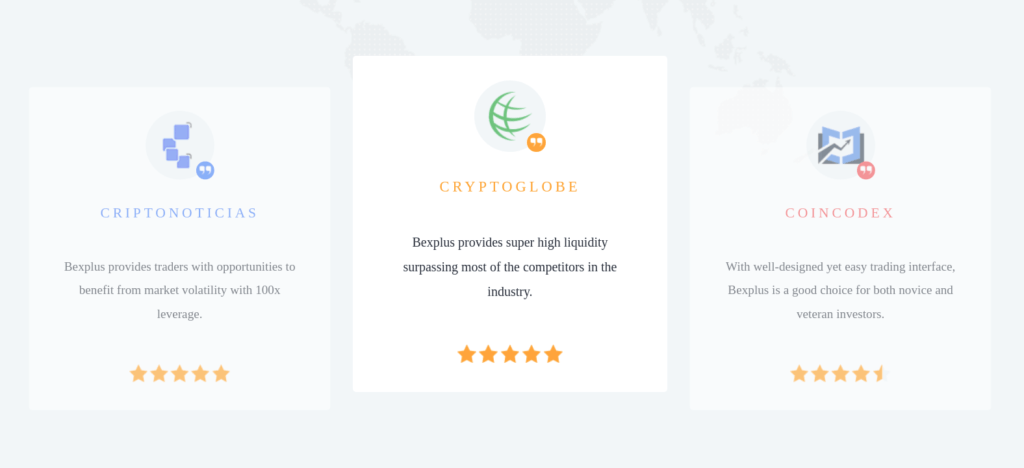 As we've mentioned in the first chapter, the interface looks pretty simplistic. The wite-and-purple combination creates a calming environment without too many distractions. Besides, the broker features a built-in trading platform, WebTrader, which can be easily mastered after a short while – there's a brief tutorial about crypto-trading on the website as well.
However, when it comes to perks, that's all we have to say about the website. As far as we're concerned, the negative aspects are far more prevalent.
Even though the interface looks overly professional, there are certain areas with some minor imperfections: grammatic mistakes, too much color saturation, and low-resolution images. These imperfections might be minor, but when coupled together and added to other problems we'll discuss down below, they make a pretty solid case about the Bexplus fraud.
Another thing to keep in mind is that you don't need to be a professional web designer to create a good-looking website. There are many platforms such as Squarespace or Wix that offer pre-existing templates. Using those templates, you're able to construct a website of your liking.
As you already know, the broker doesn't feature any kind of separation in terms of customer experience levels. You might be a novice trader with no experience at all or a veteran with huge accumulated wealth from trading – you'll get the same treatment with the same conditions. By failing to account for the diverse audience, Bexplus demonstrates how inexperienced it is
So, to put it in perspective, a deceitful SVGFSA regulation with a faulty website with some perks lowers our Bexplus opinion even further.
Are Bexplus promotions the real deal?
Just like the website, the trading terms and conditions have some pros, as well as some cons to their account.
Let's start on a positive side. The broker really tries to sell its 1:100 leverage. Not only does it exhibit this indicator in several places, but it also explains what the leverage does and how it can help traders accumulate a decent amount of revenue.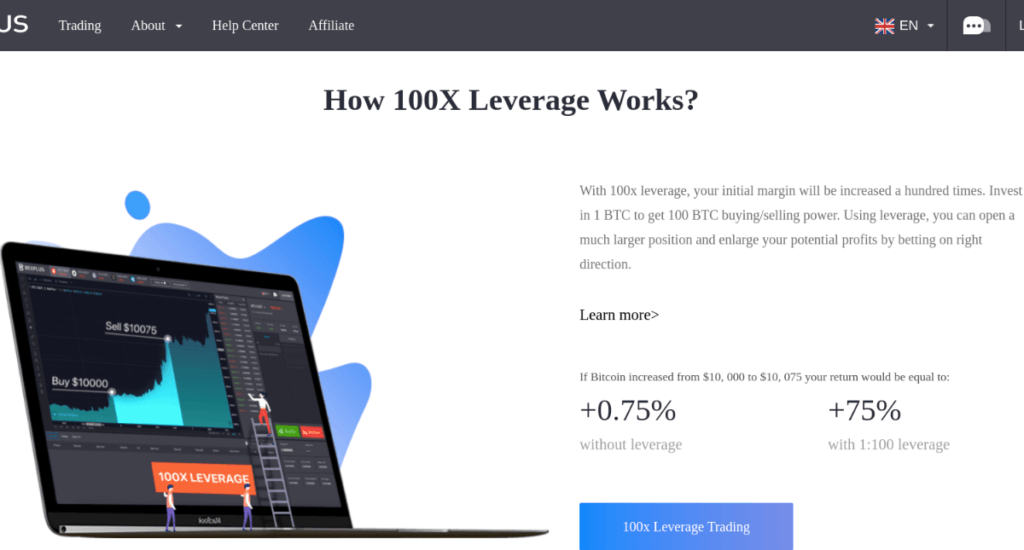 So, basically what the leverage does is amplify your deposits by the number indicated by the broker. In this instance, your deposit of, say, $100 will be multiplied by another 100 to reach $10,000. This way, you'll be able to trade with greater volumes and get 100-times more profits.
This might be an impressive feat but you have to know that on average, most credible brokers have 1:300 leverages. So 1:100 is not that big of a deal.
Spreads, on the other hand, is at a really good rate with 0 pips. This means that there won't be any difference in terms of buying and selling the currency pairs.
As far as positive aspects go, there's not much to add here. Therefore, it's time to move to the downsides that reduce our Bexplus opinions even further.
The first thing to mention here is that the broker has a big deposit requirement. 0.02 BTC might not seem too much to an untrained eye but when converted to the US dollars, it starts to put on some weight – 0.02 BTC is equal to almost $160. Such a hefty commitment can easily scare away novice traders who want to kickstart their career without risking too much money.
Plus, every transaction has its own cost of 0.075%. For smaller transactions, it might not be that big of a deal, but when it comes to large amounts with 5 or 6 (possibly 7) digits, the fee gets noticeably larger.
In our opinion, big requirements are placed here in order to balance high risk-factors associated with fraudulent trading schemes. Bexplus is trying to reap as much money from its customers as it can. Here, again, are we led to believe in some sort of a Ponzi scheme that Bexplus is making.
Should you make business with Bexplus?
One thing left for us to say is this: if you value your financial security and stability, stay away from Bexplus!
Yes, it might be appealing with its 1:100 leverage and 0 spreads, as well as easy-to-discern website and trading platform, but the deeper you go into the details, the more you realize how many flaws the broker has.
First off, the SVGFSA license is completely deceiving – St. Vincent and the Grenadines cannot possibly control Bexplus' financial activities.
Next, the website has some minor flaws that, when combined, make up a large avalanche of issues.
And finally, the hefty financial requirements indicate that the broker is overly focused on how much money it can get from its customers, rather than how much profits it can produce for them.
Overall, you should avoid any financial connections with this broker! Your financial stability is more important than future wealth promises!