Capixal Review – Why is transparency so important for traders?
For a newly established brokerage, Capixal offers competitive services and tools for trading. Cyprus-based Capixal Forex broker has a CySEC license, which makes it safe and secure. It is catering to an international demographic, specifically the European consumers. This is why the website is available in all major European languages like Italian, Spanish, English, German and Swedish.
The company gives its traders a fair start by giving them access to the best trading platforms in the industry. These are MetaTrader4 and WebTrader. Not to mention there are no commission or depositing fees. The firm has dedicated around-the-clock customer service. They also provide you with constant news updates and their educational hub is ginormous.
Currently, Capixal is also doing analytical research on the topic of trading signals. Education is very important for Capixal Forex Broker. The firm is heavily investing its extra resources in learning activities and material. Needless to say, it's a cutting-edge broker with interesting plans for its future developments.
There are more than 350 available assets for you to trade with at Capixal. This includes cryptocurrencies, indices, stocks, and commodities. Not to mention there are more than 45 currency pairs available for you to start trading with. There also is a great selection of precious metals as well. The spreads are very tight and competitive. At Capixal, retail traders are offered three types of accounts named after precious metals.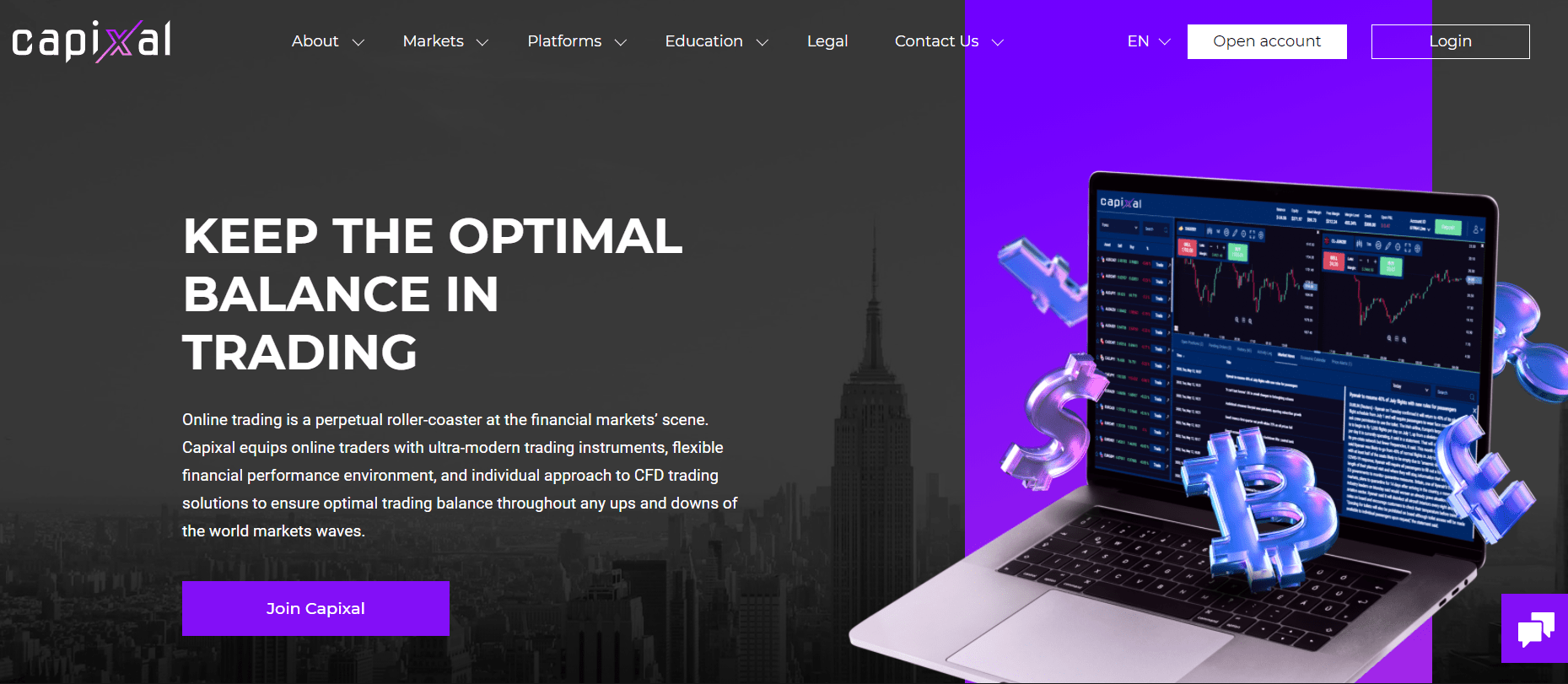 Who is behind the Capixal Brokerage?
Capixal is very new to the market but when you look at the firm you would think that it has been in the industry for a while now because of its sufficiency and transparent approach. Capixal is owned by IFC investments Cyprus LTD. They are a huge investment company with great media visibility. They have years of experience and are one of the biggest companies in the Mediterranian region. Strong service provision is a guarantee.
Essentially Capixal Fraud is nonexistent due to the strong regulations that the company has to follow according to the European Union directives. With strategic geographical location for their headquarters and cost-effective operations, it's not a surprise that the company has a strong international clientele. Not to mention the fact that they also provide their services to some of the places outside the European Union like Russia, the Virgin Islands, China, Switzerland, and Lebanon.
Also, it's noteworthy to mention that they are a member of ACIIF, which is the biggest representative body of Cyprus-based investment firms. With great notoriety and reputability, it's no wonder Capixal is doing so great with its services.
Can Capixal be Trusted?
It's very important to do business with regulated and reputable firms. IFC Investments is the owner of this brokerage firm. Capixal has the CySEC license, the number of it is 327/16. Limassol is where the headquarters of the firm is located. Government agencies and authorities have been regulating a variety of IFC investment companies, Capixal is no different.
CySEC license is a guarantee for safety and security. This license also gives Capixal the ability to offer its services to the whole European region.
Trading Accounts – Silver, Gold, and Platinum
Capixal FX brokerage offers traders several different types of accounts. For retail traders, there are three types of accounts available, which are Silver, Gold, and Platinum accounts. All of these three can be very helpful for traders and one can create the account type that fits their needs the best.
There also is a professional account available for those who have years of experience in the market. However, it should be noted that for a trader to be eligible to create a professional account, he or she has to should meet the requirements. The leverage for a professional account can go as high as 1:400/500.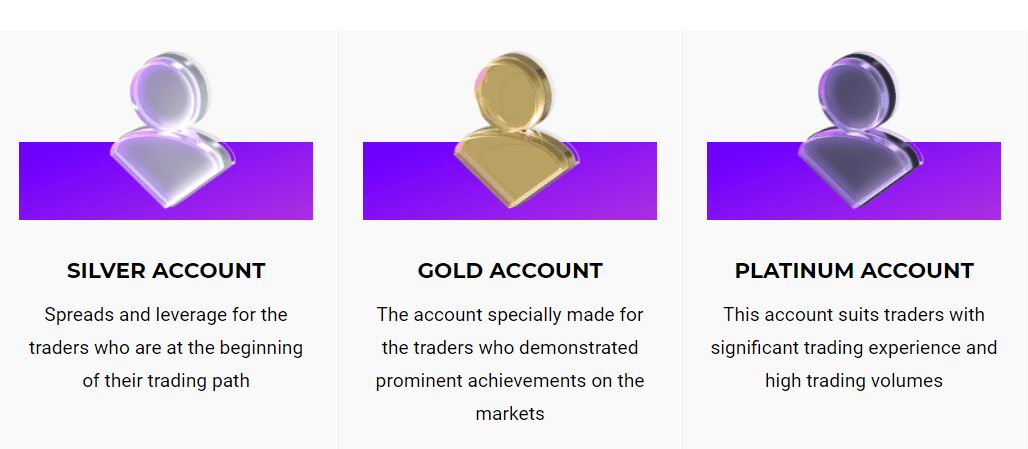 The Similar Features of all the Accounts
Beginners and veterans of the industry can use these accounts with ease and convenience. The wide range of services and features it provides is quite lucrative. The following are the advantages of it:
The leverage for the Silver, Gold, and Platinum account is 1:30
There are no commissions for deposits or withdrawals
Spread betting is permitted
The Distinctions Between The Accounts
Capixal forex broker provides very fair services to all of their accounts. However, there are few differences between the account types available for retail traders. The gold accounts holders get:
A dedicated account manager
25% swap discount
As for the Platinum account users, they get even more distinct features:
A dedicated account manager
50% swap discount
Free VPS
Customized news  updates
Multiple Trading Asset Types
There are multiple assets available for trade at Capixal, from cryptocurrencies to stocks and indices. In total, there are more than 350 trading assets available for traders. This means that no matter what you want to trade, you can find it at Capixal.
The Forex broker offers access to all three types of currency pairs, which include Majors, Minors, and Exotics. In total, there are more than 45 currency pairs available.
Capixal opinions on the internet are very positive. The clientele of the company seems to be impressed by the multiplicity of assets to choose from like stocks, indices, and commodities. Among many other things, you can:
Invest your capital into the biggest brands in the world like Apple and Facebook. More than 150 CFDs are available on shares
Over 10 major CFDs are available on indices
There's always the classic option of investing in commodities, more than 25 CFDs are available on  commodity assets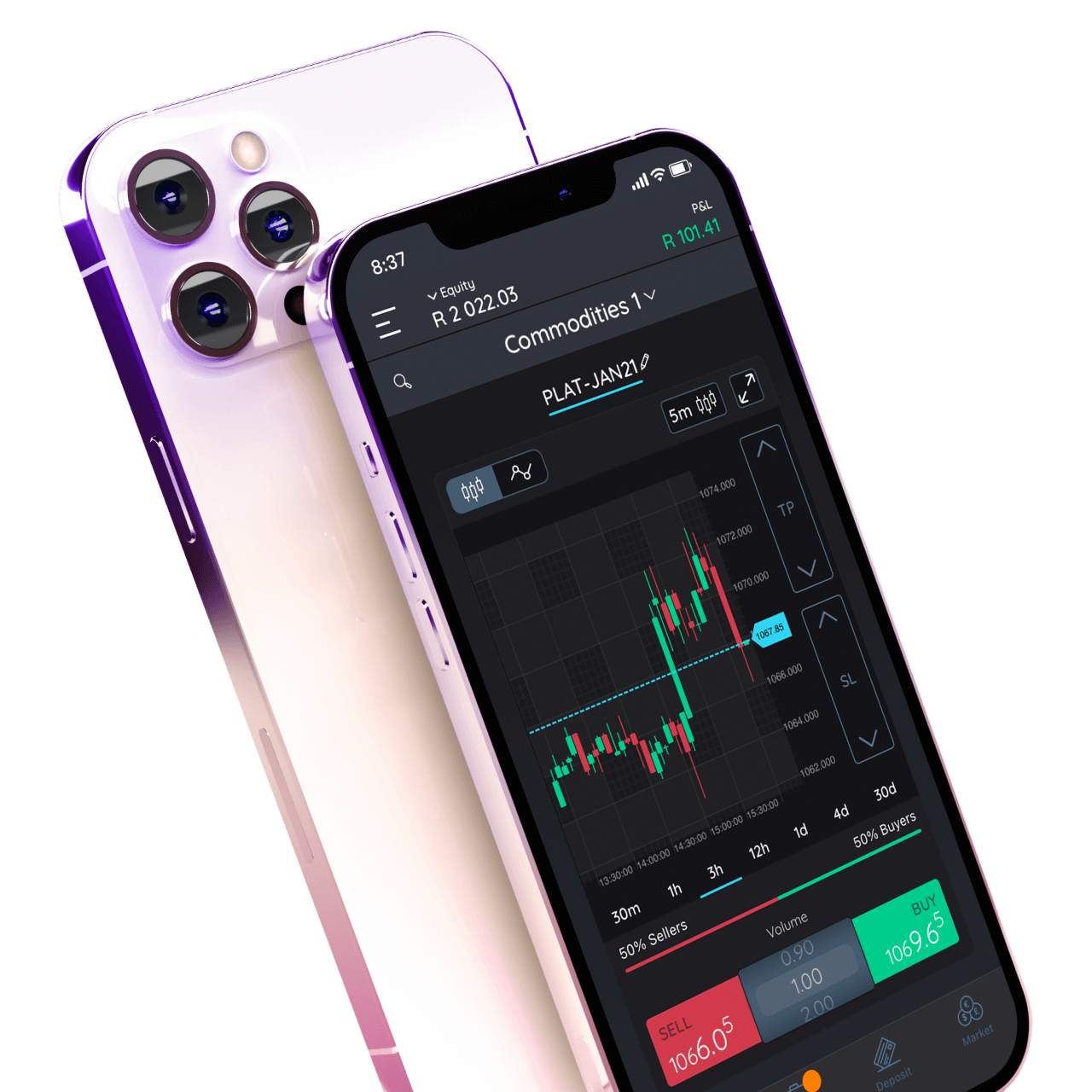 Benefits of Capixal trading platforms
For Forex trading, the trading platform is an absolute necessity, and since you will be spending most of your time on the trading platform, you should make sure that the broker you are using offers a well-developed trading platform. With Capixal this matter is not a problem. They offer two of the most widely used programs in the industry.
Capixal MetaTrader 4 is one of the best platforms for traders of any experience. It's easily customizable and can be of great use for any type of trader. Their servers are highly advanced, even more, sufficient than their counterparts. It is able to do thousands of trades simultaneously, so having it is definitely a huge advantage. The great thing about it is also the fact it requires minimal resources, this means that you can still use it with an old computer or bad internet connection.
It also has one of the best analytical tools to offer to traders. The minimum deposit for this platform is $5. It is not a browser-based platform, you have to download it on any of your devices, it's suitable for every operating system.
Capixal WebTrader is also a powerful platform in its own way. If MT4 is made for traders who are very multifunctional, WebTrader is for someone who just trades with just one instrument. In addition, much like MetaTrader, it has a very eloquent and simple design which makes the interface pleasant to look at and easy to use. It's very crisp and clean. As you can already guess by the name, WebTrader is a browser-based software.
Payment, Withdrawal, And Security
The minimum deposit with Capixal is $20. Which is quite low and accessible for every type of trader. As for payment options you can use credit cards and electronic wallets. To be more precise here is a list of the aforementioned options
Visa
MasterCard
Skrill
Neteller
V pay
Maestro
SSL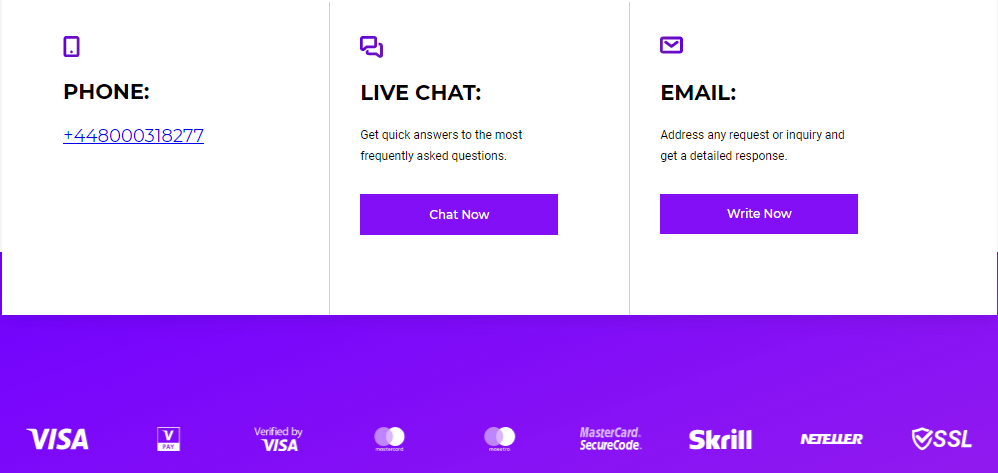 As for the Capixal withdrawal, it is quite a sufficient process. However, it should be noted that you do have to meet certain criteria to do so:
Your free margin level has to be more than 100% before and after the withdrawal
You should not have a hedging position open when you plan to go through the withdrawal process
As for the security measure, there is a two-factor authentication system in place on all of the firm's accounts. This is a guarantee of secure trading from the company. With just a single extra step one can secure any of the Capixal accounts. It is absolutely a necessity and is a sign of a well-constructed firm.
Is Capixal Legit Brokerage?
Any kind of trader should keep in mind the risk of Forex trading. Especially counterparty risk can be avoided very easily if the trader pays enough attention to the details of a brokerage firm. Here are some of the ways you can spot a fraudulent broker:
When a broker doesn't have a license. Dealing with an unregulated firm is dangerous
When a broker doesn't have a legitimate website and all the information on it is extremely vague
When there isn't any single positive review on the internet about the said broker
Capixal is the complete opposite of this. They have a CySEC license and can safely do business with everyone. Nothing on their website is vague, in fact, it's filled with all kinds of useful information about different aspects of the company.
Educational Sources: Ebooks, Tutorials, etc
There are no capixal promotions, due to the fact that the company prefers to put all its extra resources into incentives based on education. Which is a key component to the functionality of the broker.
They have an abundance of ways to give newcomer traders much-needed theoretical and practical knowledge. You can get access to it on their website, specifically on the "Education" page where you can see the list of various courses, ebooks, tutorials, VODs, daily news, trading signals, and report calendar. These resources combined with Capixal's demo account option are truly a great advantage. You can use them to strategize and see the outcome of it beforehand.
Customer Support Service
According to Capixal rating on the web and their official website they have around-the-clock customer service, the team compiled with highly adequate professionals. They are pleasant to talk to and are quite fast. There are multiple ways one can get in contact with the firm.
Firstly, you can try calling them or sending a well-constructed email. Within  5 to 6 hours, one will get a response from the service providers.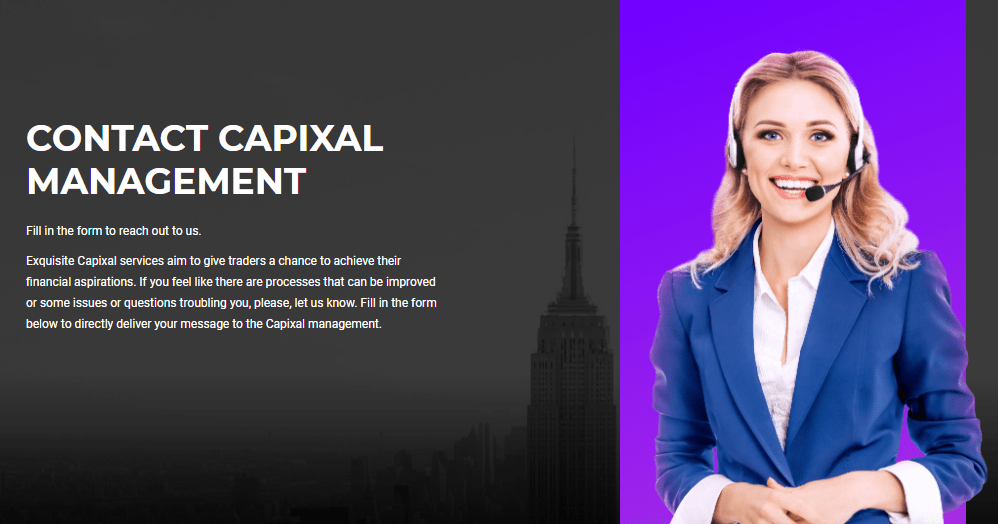 Secondly, you could use the live chat option, where you can also find the most commonly asked questions and their answers. This function is very slick and easy to use. They will respond to you shortly, you just have to wait for a few minutes.
And if you have any complaints, that is perfectly valid as well. In this scenario, you have the opportunity to contact the Capixal Forex broker management by just clicking few buttons. If this is the case, go to the "Contact Us" section and then select "Contact Management." After that, all you have to do is fill out a quick form and just write up your complaint.  Good connectivity is definitely a plus when it comes to Capixal's services. As it's an international firm, its customer service professionals provide assistance in multiple languages.
Capixal Review: Final Standpoint
All in all, Capixal is a regulated brokerage that has been recently established. In a short amount of time, it has proved to the industry how sufficient they can be by emphasizing the importance of Forex education and low spreads. With Capixal there a CFD on virtually any asset you might think of.
The ever-changing values of different asset types are displayed on the front page of the site, which makes it so much easier to gain information about the various assets that the firm provides for its traders.
At Capixal Scam is nonexistent because the firm has great security to protect each trader's accounts. They use a two-way authentication process for all of their accounts. Not to mention the assigned trading consultant is a definite bonus. This means one could strategize with an expert in the field, for newcomer traders this is a game-changer.
In Conclusion, the firm has peak performance, great strategy, astonishing media visibility, and operates in full transparency. These are the very important qualities when you are searching for a brokerage firm to do your trading with. Utmost Capixal sets a great example for all new broker firms in the industry.
Because of this and many other reasons, we believe that this broker can be trusted by traders.