CFD World review – is this broker worth it in a restricted area?`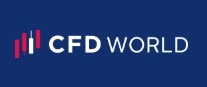 In this CFD World review, we will focus on the company's trading conditions alongside the importance of its regulatory license and the parent company it is currently operating under.
If you're a reader who prefers to judge brokers with a review's intro, then we're more than happy to provide all the basic details.
The leverage cap with CFD World is 1:100, with minimum deposits of $250, spreads of 3 pips on major currencies and a whole slew of maintenance fees based on the fact that they mostly offer CFD products.
The company is also licensed and regulated by the Cyprus Securities and Exchanges Commission. More specifically, the parent company, Goldenburg Group Limited is the one that's licensed, meaning the document for CFD World is just hereditary.
Now that we've got the basics off the table, let's look at the company in more detail and find out if they're worth to trade with, or even more sinister, whether or not the CFD World scam is a possibility.
CFD World regulatory issues?
In terms of verifying the existence of the license, CFD World is all clear. It's about complying and following the rules that follow this license that concern us the most as there are obvious contradictions in its trading conditions.
Furthermore, we always say that a direct license is always better than a hereditary license. Although we can't really yell CFD World scam because of this, it's still a point that needed to be made.
What's the issue with compliance?
On one of its pages, the brokerage mentions that it offers 1:100 leverage for professional traders. Based on the fact that CFD World is a CFD brokerage, there is no way they can do this without breaking the local law.

The maximum they can offer due to ESMA limitations is 1:30 on major currency pairs, and possibly 1:50 after CySEC is approved to implement it.
This was the first issue we faced with the CFD broker, but we can't really say that other trading conditions are the best available in the market right now.
CFD World review – are they competitive on the market?
One thing we need to consider is that CFD World is licensed by an EU regulator, meaning it has the ability to provide services to EU-based customers, which tend to be the biggest investors and traders. Therefore, it's in their interest to have as much comfort and benefit for these users as possible, but judging simply by the spreads offered on major currency pairs, this is not the case.
Major currency pairs like the EUR/USD should never be above 1 pip per standard lot, due to how less profitable it is compared to exotics, but much more stable.
Withdrawals and deposits
As already mentioned, the minimum deposit with the brokerage is $250 but the only available options are WIRE transfer and credit/debit card. There was no information on whether or not these deposit options come with fees or not, but it's relevant to believe that there are no fees attached, due to several partnerships with banks.

The withdrawals also most likely come without fees judging by the fact that they're only available through Wire transfers. This probably forces the traders to use only the banks that have been signed as partners. For this CFD World review, like any other review, we have to deduct some points due to lack of variety for withdrawal options. The more there are the better, and forcing your traders into the worst available option is never going to be beneficial.
Should you trade with CFD World?
First things first is that CFD World has only CFDs, therefore if you're a Forex trader we can't really recommend them to you. Trading CFDs on Forex is probably one of the most redundant practices due to leverage limitations, fees, and high spreads. It's much better to just get a Forex brokerage, 9 times out of 10 you'll get better conditions.
Other than that, we can't really brand CFD World scam as a reality, because there's not enough evidence for that. However, there are some concerns on how they can offer above-average leverage to CFD traders whilst operating within the ESMA regulated zone.
As a CFD brokerage, CFD World is not very competitive when comparing them to other available options. And in general, trading CFDs in a restricted region like the EU is redundant at this point. It's much more profitable to trade the actual asset and not face mountains of fees and regulation.