Moneta Markets Review

Finding a decent forex broker is always a challenge, considering the fact numerous scams emerge every day, to lure people into fraudulent schemes. Their methods are so sophisticated that inexperienced traders find it difficult to tell the difference between the genuine and fake one.
Generally, the first thing you should look for while searching for the legitimate forex broker is the availability of a decent license, reviews and user feedback. In this Moneta Markets review, we will try to answer the question – is Moneta Markets legit company, or are we dealing with another scam?
Moneta Markets brief review
Moneta Markets forex broker was established in 2018. We should note that it is a new company and does not have much experience in the forex industry. Vantage International Group Limited (VIG) is the parent company of the broker, which was formed in 2009. The latter is licensed in 3 jurisdictions and has an average trading volume of $100 billion monthly.
The official website of Moneta Markets tells that its mission is to provide to offer traders easy access to trading assets. It has currently over 250 CFDs with the maximum leverage of 500:1

Monetamarkets.com review
When you enter the website, you notice that it is a bit too overloaded. Having a well-designed website is the thing of foremost importance because customers pay a lot of attention to the visual appearance of the website. In this criterion, Moneta Markets seems to need some improvements.
The main page has four sections with several subsections in it. It is about the company, trading, clients etc. As for the language section, 13 languages are available. At the right side of the webpage in the top, there are icons of Login, Sign Up and Demo account.
Moneta Markets education
Moneta Markets broker offers education tools and economic calendar to its clients. It can be accessed from the Clients section. Video tutorials are indeed a good thing to learn more about forex trading, and we know that without profound knowledge, it is impossible to achieve excellent results in forex. However, this section requires some improvement.
Moneta Markets license review
The license in the forex industry, as well as in other companies, is pivotal to show that you are a really genuine company. Most notable licenses in the world of forex are CySEC and the Financial Conduct Authority of Great Britain.
Moneta Markets FX brokerage is regulated by the Cayman Islands Monetary Authority (CIMA). It is not a very prominent regulator and lacks prestige, unlike its counterparts. It triggers some doubts about the legitimacy of the broker. 
Moneta Markets customer support
You will fall behind in development if you do not provide high-quality customer service. No one is insured from errors and especially the forex industry, which is a very sensitive field. It should be the utmost priority for any company to ensure the proper support for customers. 
Moneta Markets can be proud of the fact to have solid support. It is available 24/5(Though it is a slight drawback for the broker) and the help is offered in various languages. You can contact the customer support via chat, which is available on the main page or send the message via email. Additionally, the phone number is also provided. 

Moneta Markets bonus
Every forex trader looks for the brokerage company to have some bonus. On Moneta Markets the only bonus available is Deposit Bonus. This one actually gives customers 50% extra deposit, but the main condition is to deposit $1,000. Without question, it is a high amount of money and associated with risks, but the website tells customers that it is safe to keep the funds on the account.
Moneta Markets account types and trading platforms
Moneta Markets offers both live account and a demo one. It takes 5 minutes to sign up and create an account on Moneta Markets. You have to indicate your name and surname, email, phone number and things that are also included in creating a social media account. The only requirement for you to start trading is $200.
A demo account is also present on the website. Usually, traders who are just starting prefer to conduct trading in a simulated environment, where there is no risk of losing real money. A demo account is perfect for that. When you master trading strategies and improve skills, you can turn to actual trading.
Keep in mind that after 30 days, the using time of the demo account expires. 
The only available trading platform on Moneta Markets is WebTrader, with a mobile app. Users can easily download in on their mobile devices. Unfortunately, MetaTrader 4 is not available, which is a huge drawback for the broker. 
Trading terms and conditions
Moneta Markets offers over 250 CFDs from metals to forex. The maximum leverage is 500:1 for forex and varies depending on the assets. There are currently 45+ currency pairs available on forex trading, and it is the most popular one on the website.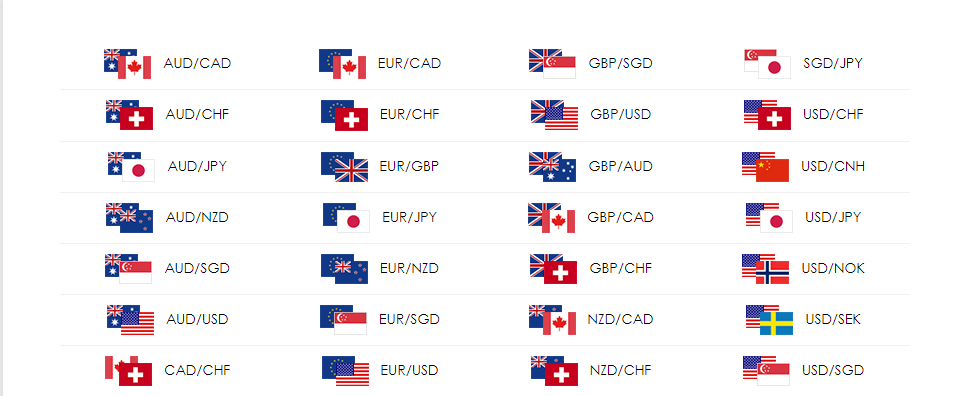 Moneta Markets withdrawal and deposit
If you are successful and earn a lot of money, you will probably look forward to withdrawing money. Depositing is quite simple – you can transfer money using traditional and nontraditional methods. Traditional methods include Visa, Mastercard. The process of payment is instant – you do not have to wait additional business days. But in the case of Bitcoin 1 business day is required.
As for withdrawals, there is no extra charge, like deposits. But a particular bank may require a commission fee which is independent of Moneta Markets.
Moneta Markets summary
So here comes the verdict for the broker – can Moneta Markets be trusted, or are we dealing with another scam? Given the provided information, Moneta Markets is regulated by less prestigious regulator called CIMA. In general, any trader should avoid a brokerage company that does not have CySEC or the FCA as a regulator. 
The high leverage is certainly attractive for customers. Support is on the point, but the website needs some modifications and redesign. Even though the less-known entity regulates it, Moneta Markets does not seem likely to be a scam, but we would recommend staying away from it.
We give Moneta Markets rating of 2/5.