Pwrmarkets Review – Is It a Legit FX Brokerage?

Pwrmarkets Forex broker is a provider of financial services, whose activities raise a lot of suspicions. While the broker states that it is officially registered in Geneve, Switzerland, numerous questions arise regarding its legitimacy and operation. Firstly, it does not have any kind of regulation – the broker is not licensed and there are no official documents available on the website. While it does mention compliance with AML policy, documents cannot be discovered. Secondly, trading terms and conditions are vague and you will have a hard time discover more details about spreads, leverage, and other features. We will explore more details about the broker in our review.

Pwrmarkets Broker – License and Funds Security
We have already mentioned above that the broker does not hold any type of license. The information about the license is typically available at the bottom of the main page, but we cannot see any. In addition, the broker says to be in compliance with anti-money laundering policy and guidelines, but there is no proof of that. We can also note the fact that there are no words about negative balance protection as well as segregated accounts which is a bit strange.
New traders tend to underestimate the importance of the license, but the absence of the regulation means that there is no financial body that would supervise the financial activities of the broker. In the case of complications, you cannot appeal to anyone meaning that your funds can be jeopardized.
The broker says that it uses a high-level security system to ensure the security of deposits and funds. However minimum deposit, which is $250 makes us think that there could be problems with filling your balance as well as withdrawals. The broker does not disclose information regarding additional commissions including spreads.
Pwrmarkets Trading Terms and Conditions
We have already talked about the absence of the regulation and the next important thing worth going through is the trading terms and conditions of Pwrmarkets. First of all, the broker declares that it has over 200 instruments available for trading, including currency pairs. Also, it notes faster market execution and easy-to-use trading platforms.
What is wrong with trading instruments is the fact that you cannot really find information about spreads and the available leverage. The information cannot be found in the Terms and Conditions as well as in the FAQ section. Furthermore, trading instruments are not clearly specified. You will need to register to find out more information about the available offers.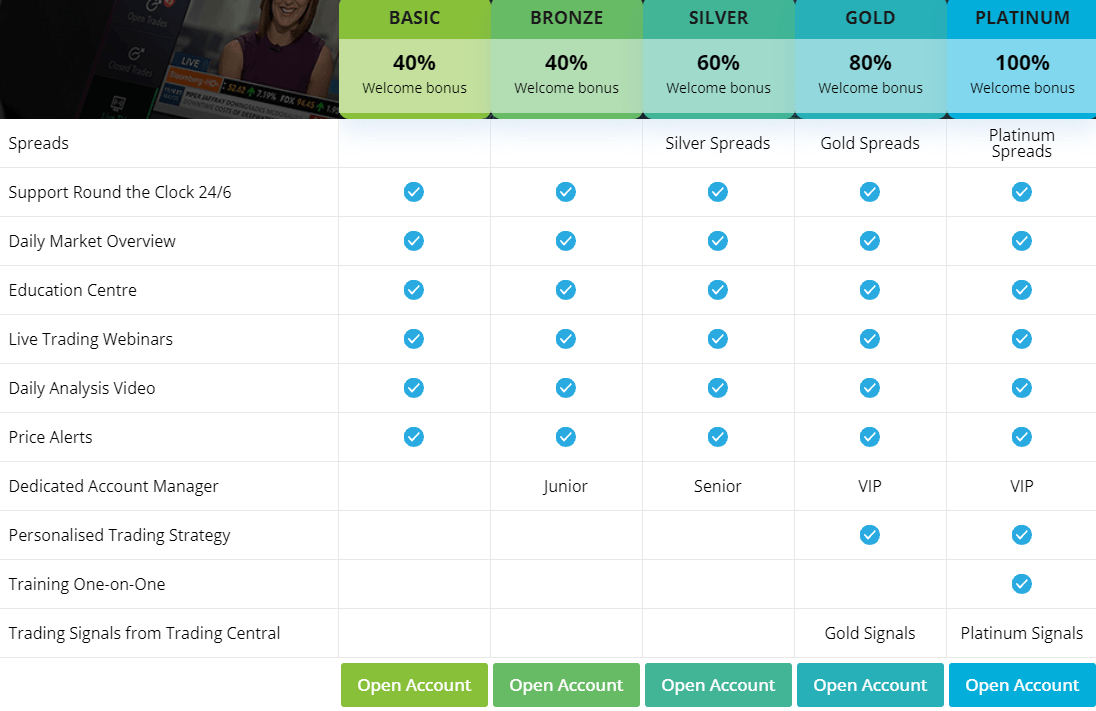 As has already been mentioned above there is no specific information about spreads and commissions. There are 5 types of accounts and you can only see that there are silver, gold, and platinum spreads. This makes us think that there is something wrong with the broker.
As for the minimum deposit, which is a requirement by numerous brokers, Pwrmarkets sets the amount of $250 or equivalent in other currency. You can also use EUR to open an account. Considering the details which we have mentioned about the broker $250 can be considered as a large amount, especially when there are so many question marks regarding the broker's legitimacy.
Finally, we should also mention deposits and withdrawal methods that are present on the website. The broker does support classic methods such as Visa, Mastercard, Bank Transfer. At the same time, you can also use Wire, Bitcoin, Neteller. With the advent of cryptocurrencies introducing Bitcoin is a good thing for the broker. Before you deposit, you are required to provide copies of your credit card, which is a little dangerous. There are no limitations whatsoever on minimum withdrawal, but the maximum amount of money that can be withdrawn is strictly limited.
Pwrmarkets Website and Trading Platform
While we were mainly talking about the technical characteristics of the broker, it is also necessary to point out the UI and UX of the website. Pwrmarkets design is not attractive, the navigation is hard, and finding useful information could be complicated. This is a huge problem because when novice traders are getting acquainted with a new broker, the information should be present clearly.
The broker offers 5 different types of accounts from Basic to Platinum. As these accounts progress you get access to more benefits and advantages but once again some of the conditions are not specified. The broker also has a welcome bonus ranging from 40% to 100% of your deposit, but the turnover requirements are strict.
Another thing that deserves your attention is the absence of world-class trading platforms such as MetaTrader 4 and MetaTrader 5. The broker simply does not provide customers with these platforms and instead has Pwmarkets trader that can be accessed online as well as be downloaded on iOS, Android, and Windows. Considering that Pwmarkets is not a reputable brokerage company, Pwmarkets is likely to be replete with bugs. MT4 and MT5 are platforms that are prevalent and widely used by different brokers so not having them on the website is surprising.
Can Pwmarkets Be Trusted?
As we have thoroughly gone through the features and characteristics of the brokerage company it is time to finally answer the question – is Pwmarkets legit? The broker does not have any kind of license, not even an average one, so there are doubts about the company's legitimacy. Furthermore, there are question marks about the trading terms and conditions – they are vague and not clearly stated. Another thing is the minimum deposit which is pretty large compared to other brokers. The broker's exclusive platform known as Pwmarkets trader is not trustworthy as well.
We recommend traders staying away from this broker as it is another scam, that can deceive clients into a scheme and you will lose your money. The broker is suspicious so creating a new account with the operator is not a good idea.