StormGain review – can you trust them?

When choosing the brokerage, there are lots of things that you have to make sure click in very nicely. For example, it's essential to find one that has a sound license, decent trading terms and conditions, and not too overzealous offerings.
On the one hand, credible brokers instantly radiate trust and offer not-too-exaggerated conditions. Such brokers have a license from FCA, ASIC, or any similar institution. On the other hand, brokers with large leverage ratios, closer-to-zero spreads, and very shady licensing materials are dangerously close to being a scam.
To help you make the right decision, we offer you this StormGain review. So, let's get right to it.
Brief overview
StormGain is a crypto trading broker that also offers other digital assets for an exchange. A quick glimpse of the website made a decent impression on us, however, we still found some issues right off the bat.
For example, the interface looks overly complicated with contrasty images and saturated colors. Besides, the thematic separation of the tabs seems a bit illogical to us.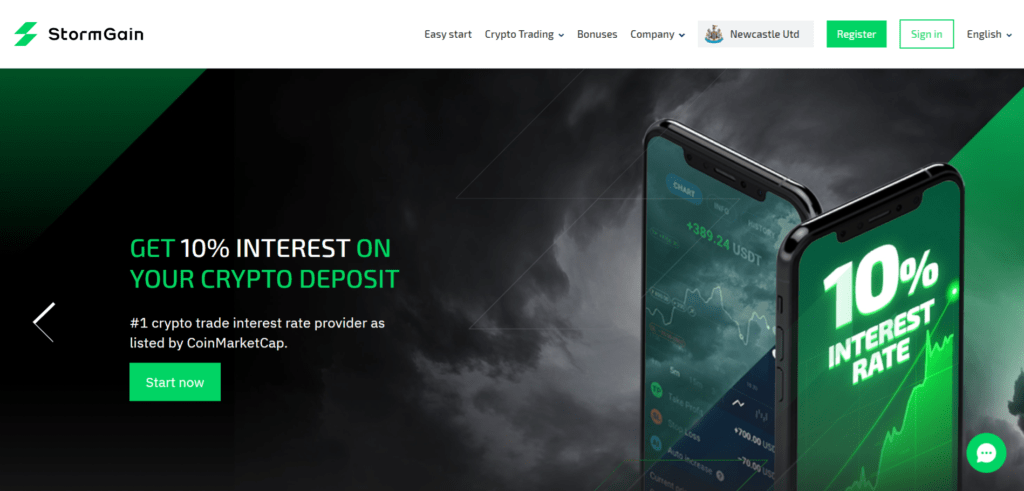 As for the account offerings, the broker has five different packages for its clients. All of them support the proprietary WebTrader platform which, to be fair, is a polished software for any kind of trading. But we cannot help but feel suspicious about the StormGain fraud for a reason that we'll discuss down below.
As for regulation, the broker doesn't actually have any license from any government. It only mentions that it is a member of the Blockchain Association. Therefore, we're getting even more suspicious of the credibility of this broker.
When it comes to the actual trading terms and conditions, the broker offers too large leverage ratios, suspiciously shallow spreads, and okay payment platforms.
Now, let's dive a little deeper into these offerings.
The stormgain.com review
As noted earlier, the website has its strong and weak points. Since it's better to be critical, let's start from the weak points. The interface of the website is too overcomplicated with its contrasty and saturated images, as well as lots of other visual decorations. This makes the interface not the best one to navigate.
Another suspicious aspect is a trading platform. We only see WebTrader available to the broker's users which, to be fair, gives us mixed StormGain opinions. On the one hand, the software is easy to use and doesn't require a lot of computing power. On the other hand, though, the fact that the broker has designed its own platform makes us suspicious that there may actually be various scams included in it.
As for the positive sides, the account separation is pretty spot-on. Five accounts that include Standard, Gold, Platinum, Diamond, and VIP packages are different in their own way, offering various advantages to the traders.
A member of the Blockchain Association
Next up, let's discuss the license. As the broker claims in the About Us section, StormGain is a member of the Blockchain Association and complies with all the rules set by the organization.

Now, we don't have anything against the Blockchain Association itself, however, it's still not enough to dissipate our StormGain scam suspicions. You see, these types of scenarios are much better handled by government institutions. They make sure that the fraudulent entity is held to the highest financial standards.
For this reason, we still believe that StormGain is an unregulated broker and has no restrictions in its financial activities.
StormGain promotions – are they legit?
Finally, let's move on to the trading terms and conditions and check their credibility. We have already mentioned in the initial overview that the broker offers an overly exaggerated leverage ratio. Now, if we were talking about Forex trading, then the 1:200 leverage would be totally fine. However, in crypto trading, the maximum ratio hardly goes beyond 1:30. That's why we think that the broker is making an overzealous claim here.
As for spreads, StormGain maintains its "drive" and features 0% spreads for all crypto securities. This, in our opinion, is another very suspicious offering because spreads are among the most popular sources of funding for lots of brokerages. And if StormGain FX brokerage claims to have no spreads, where does it get financial support then?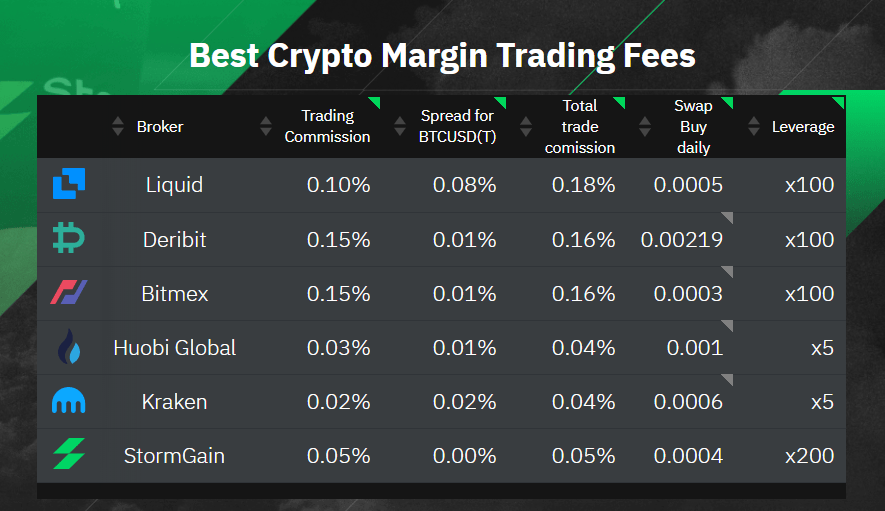 To be fair, there are some other offerings that aren't as suspicious as the leverage and spreads. One such offering is a bonus. The broker features 5%/8%/12%/15% bonuses in four account types, excluding the Standard one. These bonuses increase the initial deposit by the appropriate percentage rate.
Then there are two main payment methods: regular banking and cryptocurrency platforms. While the second option is far more beneficial than the first, we think that a crypto trading broker should definitely have such a platform available. Therefore, our StormGain rating doesn't necessarily skyrocket from this fact.
Final thoughts
So, what do we think about StormGain and its offerings? Well, based on what we've discussed above, we believe the broker to be not very trustworthy, to say the least.
Judging from the fact that its website looks overly amateurish, there's no license to be found on the platform, and the trading terms and conditions are too overpowered, we cannot recommend StormGain to any of our readers.