UproFX review: the ultimate truth about UproFX broker

UproFX is a new Forex broker in the Financial world. It has been connected to quite a lot of controversy over the few months of its existence. Multiple reviews coming out deeming that the UproFX scam is a real thing. We took it upon ourselves to carefully review the broker and see if the rumors were true.
UproFX reviews at a glance
In this UproFX review, we noticed that the broker is heavily focused on CFDs, offering multiple assets like currencies, commodities, and stocks as well. However, the true value of the broker lies not in its assets, but its features. We were happy to find out that UproFX managed to avoid any type of ESMA restrictions and is able to offer high leverage and sweet traders benefits to its customers. Currently, there is a maximum of 1:100 leverage available which can be increased if you go for a more expensive account. It is also important to note that the spreads of the company are quite "different". In most cases, you would find a fixed spread, but with UproFX Forex broker, it's usually floating, meaning that you can easily react to the market trends.
UproFX scam – real or fake?
It is no surprise that many people jumped on the bandwagon and deemed the company a scam when they found out that it had no regulation in Estonia. We were quite inclined to feel the same, however, a certain aspect of UproFX gives it at least some kind of backbone. The fact is that the company is not "independent". It is a child company of Yield Enterprise Currency Software, which is a high authority company in Estonia. The fact that this huge company would allow a subsidiary to tarnish its reputation is highly unlikely. Given the fact that UproFX is quite young still, it is understandable to why they may not feature a proper license from a local regulator.
But that does not mean that not having a license is Ok. We still have our suspicions about the broker.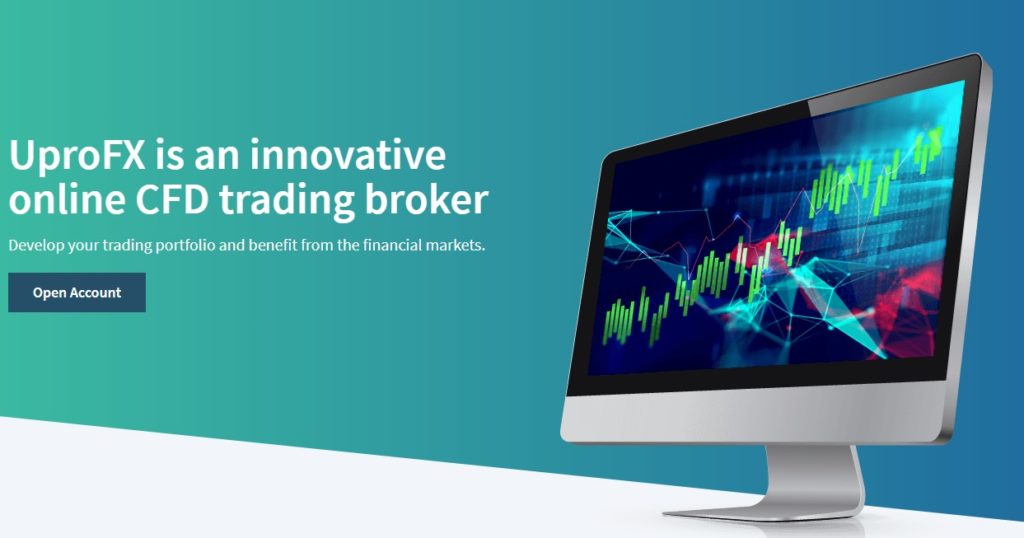 At this point, it's still early to say if the UproFX scam is real or not. Let's dive deeper into the features and find out for ourselves.
Ease of information
We were quite delighted to find out that the company has no issues disclosing most of the information to us. After visiting the homepage of UproFX you are basically 1 click away from all the info you may require about them. You can even see how the registering process works, without registering, thanks to their "Get Started" guide. A feature not many Forex brokers have.
The information disclosure as already mentioned is quite extensive. The transparency displayed by the company is something many other should learn from. Their KYC documentation and terms & conditions detail everything to the last word. The registration process is also very easy. Not too much personal information is required. All you will need to indicate is an email address and a phone number.
UproFX Leverage
The leverage offered by UproFX is probably its strongest feature. It is able to give maximum leverage of 1:100 on half of its accounts, and a possibility to increase that leverage up to 1:500 if you choose more premium ones, although it may cost you more. Since we are already on the topic, the minimum deposit we were able to see was EUR 250, which is the market standard for Forex brokers these days, therefore you won't see anything extraordinary here. However, that deposit paired up with the leverage can do wonders to your account.
In terms of spreads, as already mentioned, UproFX offers 2 variations, although they are quite restricted to a small percentage of the traders. Only traders who are utilizing the Premium accounts (by paying more) are able to use the fixed spread feature, meaning they are able to more accurately predict the profits or losses of a specific trade. For all the other accounts the spreads are floating, meaning that, although hard to predict, it will in most cases prove to be quite useful.
UproFX Withdrawals & Deposits
As we already mentioned the minimum deposit on a Classic account is EUR 250. Thankfully there are no fees connected to these transactions whatsoever, so you have that front covered. There are multiple ways you can deposit as well, through the good old Credit/Debit card system or through Wire transfer. The newest addition was payment via Skrill. The delays and processing on these deposits are the same as anywhere else.
In terms of withdrawals, we were able to spot the platform stuck to the traditional side. Withdrawals are available in Credit/Debit card systems as well as a Wire transfer. This also doesn't include any fees.
The difference is that Wire transfer requires a bit more funds in terms of deposits. So you'll find that the minimum deposit grows to EUR 500 if you use Wire, and there will be a minimum amount you can withdraw as well, although not fully mentioned.
UproFX review of Account Types & Software
The account types thankfully come in different shapes and sizes. It's easy to say that UproFX is quite happy with this feature. This UproFX review is no different from any other, we take a very close look at how much choice the company offers its users. In this case, we are satisfied that there are 4 types of accounts to choose from.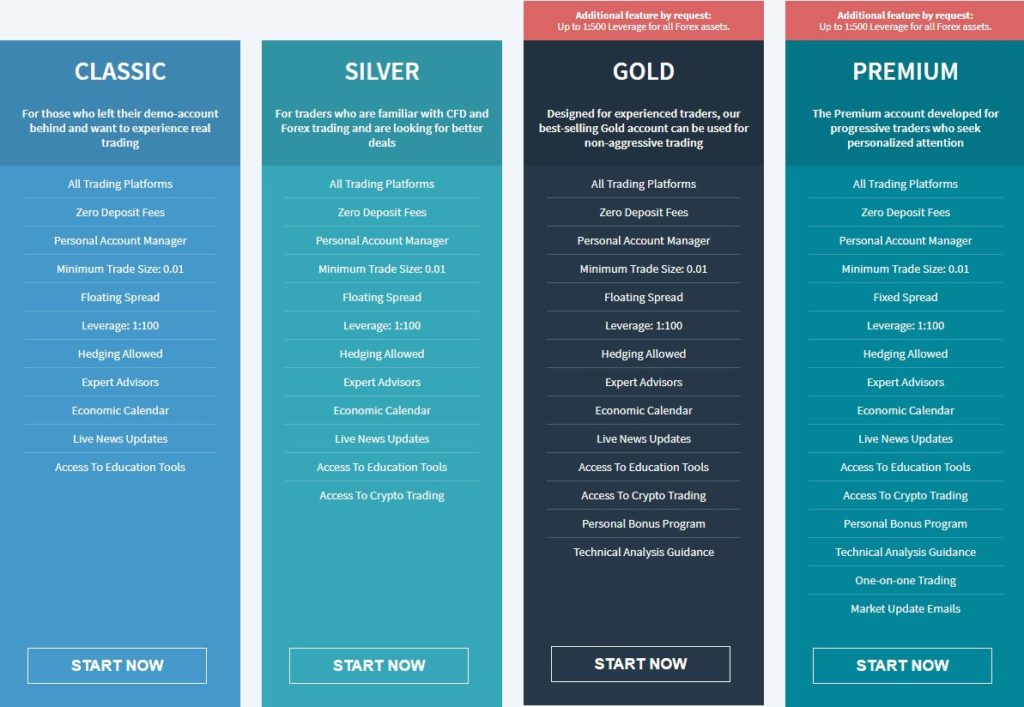 As already mentioned the Gold and Premium accounts bring with them massive perks in terms of a possibility of 1:500 leverage and multiple trading tools. These tools include the opinions of experts and better signals. Classic and Silver users, however, will be able to enjoy leverage up to 1:100 as well as a low minimum deposit. The UproFX fraud is becoming less and less of a threat.
The trading software offered by the company is nothing new. Well, the design and interface may seem new, but they still managed to retain some similarities to the popular software like MT4 and 5. In this case, there is no variety, the WebTrader is the only tool for trading, which is not that good in all honesty. The more variety there is for the software the better. However, it needs to be said that the platform is still quite easy to comprehend and get into.
Is UproFX legit?
You may have noticed that in the beginning, the ultimate motive was to discover if UproFX can be trusted. In order to do so, we need to simply avoid the fact that we were already aware of their lack of regulation.
The trading conditions they offer do resemble a trustworthy brokerage, but the moment the lack of regulation comes into play, it all plays out like a cleverly disguised scheme.
We can't necessarily call UproFX legit with so many questions still unanswered. Therefore, we have to go quite neutral on this. It's recommended that you avoid this broker for the time being until they score a legitimate license in the future.