German Giants BMW and Mercedes-Benz's Electrifying Battle to Challenge Tesla and China's EV Titans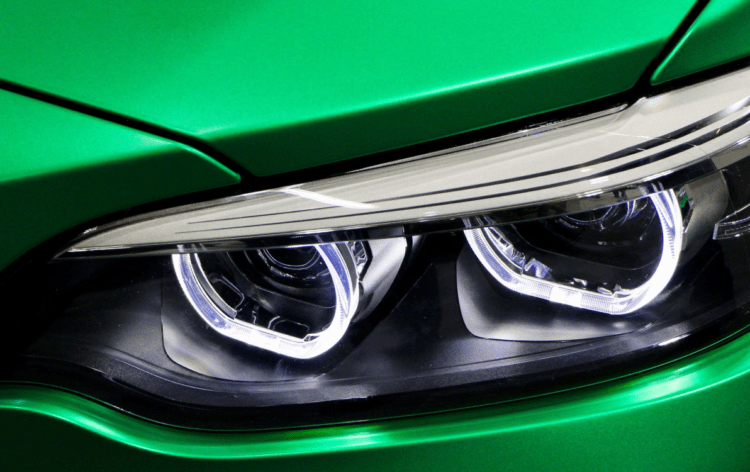 In an electrifying showdown for supremacy in the burgeoning electric vehicle (EV) market, automotive giants BMW and Mercedes-Benz are gearing up for their most ambitious assault yet to challenge Tesla's dominance. With a collective roar, these German titans are set to unveil a dazzling array of cutting-edge EV models that promise to redefine the future of automotive luxury and sustainability.
As climate concerns intensify and consumer demand for eco-conscious transportation soars, BMW and Mercedes are poised to unleash their technological prowess and design prowess to seize a substantial share of the EV landscape. Join us as we delve into this electrifying clash of titans, where innovation, performance, and sustainability converge in a high-stakes battle for the EV throne.
German Giants BMW and Mercedes-Benz Accelerate Towards Electric Supremacy, Challenging Tesla and China's Rising EV Stars
BMW and Mercedes-Benz have embarked on their most significant foray into electric vehicles (EVs) yet, intensifying their efforts to compete with Tesla and fend off emerging challengers from China. During the recent IAA Mobility motor show in Munich, Germany, both automotive giants unveiled electric concept cars and new platforms dedicated to their future EV lineups.
Mercedes-Benz revealed its Concept CLA Class, showcasing an electric vehicle built on a groundbreaking architecture set to underpin forthcoming battery-powered models. With a remarkable range of 750 kilometers and the ability to gain 400 kilometers in just 15 minutes of charging, Mercedes-Benz CEO Ola Kallenius hailed it as a "revolutionary development."
Meanwhile, BMW showcased the "Vision Neue Klasse," another electric concept car, offering a glimpse into the company's EV aspirations. The Neue Klasse platform, set for production in 2025, will usher in a new era of innovation and sustainability for BMW, according to CEO Oliver Zipse, who also pledged to double BMW's EV sales this year.
Both Mercedes and BMW's dedicated EV platforms represent a significant shift from their previous adaptation of combustion engine or hybrid models, marking a profound commitment to the electric vehicle era. Analysts believe these developments are promising but may not fully close the gap with Tesla and Chinese competitors.
Tesla currently holds a 20% share of the global EV market, with BYD following closely at 15%. A price war initiated by Tesla has intensified competition in the EV market, prompting Mercedes and BMW to strategize differently. While they compete in the premium segment against Tesla, their focus remains on delivering value over volume.
Volkswagen, on the other hand, plans to capture diverse market segments by launching eleven new all-electric models by 2027, including an affordable vehicle priced below 25,000 euros. Technology is increasingly becoming a critical factor in the EV landscape, with Tesla setting the gold standard. The integration of software, autonomous driving features, and digital displays is key to delivering a compelling EV experience.
In this rapidly evolving EV landscape, BMW and Mercedes, along with other European automakers, are racing to prove their tech prowess and commitment to sustainability. As they unveil their latest electric innovations, the stage is set for a fierce competition that will ultimately reshape the future of the automotive industry.
Tesla or BMW: Which Can Be The Top 1?
While BMW's recent push into electric vehicles (EVs) is undoubtedly significant, surpassing Tesla as the top EV manufacturer in the near future remains a challenging feat. Tesla has established a substantial lead in terms of market share, technology, and brand recognition. However, several scenarios could potentially help BMW close the gap and compete more fiercely with Tesla:
Technological Advancements: If BMW continues to invest heavily in research and development, it could develop breakthrough technologies in areas like battery efficiency, autonomous driving, and energy management. Such innovations could make BMW EVs more competitive and attractive to consumers.
Expanding EV Lineup: BMW plans to double its EV sales, and the introduction of a diverse range of compelling EV models could capture a broader audience. Catering to various market segments, including more affordable options, could boost BMW's market share.
Global Infrastructure: BMW could invest in expanding its charging infrastructure, making it more convenient for consumers to own and operate BMW EVs. Collaborating with other automakers to create a universal charging network could also accelerate EV adoption.
Eco-Friendly Initiatives: Strengthening its commitment to sustainability by reducing carbon emissions in manufacturing and promoting green energy usage could enhance BMW's brand image and attract environmentally conscious consumers.
Market Trends and Regulations: Favorable regulatory changes and consumer preferences for European-made EVs could work in BMW's favor. If governments provide incentives for local manufacturers, it could level the playing field.
Partnerships and Alliances: Collaborations with tech companies, battery suppliers, or even other automakers could expedite BMW's EV development and competitiveness.
Market Response: Ultimately, consumer demand will determine BMW's success. If consumers increasingly choose BMW EVs over Tesla due to factors like design, features, or pricing, it could propel BMW to the top spot.
While these scenarios are plausible, they represent a challenging path to dethrone Tesla as the top EV manufacturer. Tesla's first-mover advantage, Supercharger network, and strong brand loyalty pose formidable obstacles. Nonetheless, the automotive industry is dynamic, and with continued innovation and strategic moves, BMW could emerge as a formidable competitor in the EV market.
By Giorgi Mikhelidze
More content by Giorgi Mikhelidze