Has Bitcoin Entered a Consolidation Pattern?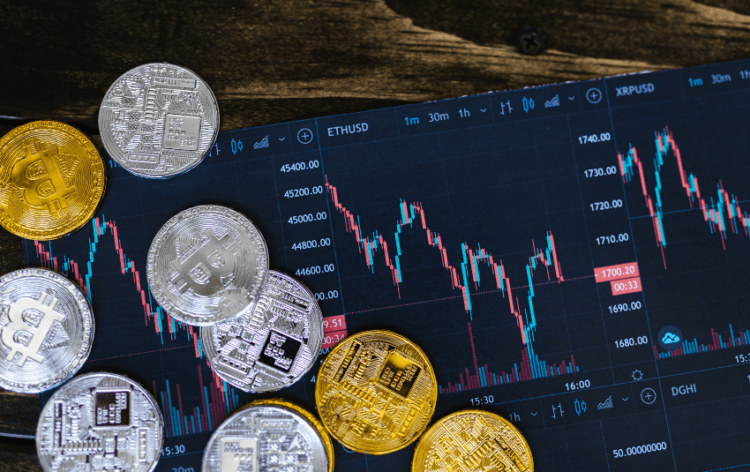 Ever since it came into existence, Bitcoin (BTC) has remained the most popular and profitable cryptocurrency. It also witnessed several sudden swings, overnight hikes or price changes due to a single tweet, and unprecedented losses too. People who indulge in Bitcoin trading have had a true rollercoaster ride.
However, this may be about to change! Many Bitcoin trading experts believe that Bitcoin has entered a consolidation pattern. This article will walk you through the details related to the cryptocurrency consolidation pattern and how Bitcoin's consolidation pattern could affect modern-day investors.
So, let's get started!
What exactly is a cryptocurrency consolidation pattern?
A consolidation pattern is a phase in which the prices of a cryptocurrency or a stock neither go up nor down in a clear pattern. The most unique thing about the consolidation pattern is that during this phase, the price pattern goes sideways.
In simpler words, during the consolidation pattern, the crypto is traded at a very narrow range, and it doesn't see its usual swings. The consolidation pattern is a sign of indecision in the market. It is a struggle between the bearish and bullish market forces where both forces struggle with each other. During this time, the prices hover between a specific limit and cannot break out of it.
For example, during this pattern, the price of crypto could stay within $750 to $800, making it incredibly hard for an investor to make any significant profit.
No one can predict how long a crypto's consolidation pattern will last. It can be days, weeks, or even months. The pattern eventually breaks when one market force wins against the other.
Is Bitcoin in a consolidation pattern?
Bitcoin has been trading below $20,000 since October 2022. At the time of writing this, the price of Bitcoin is $17,414. Since the beginning of December 2022, the prices of Bitcoin have remained between $16,972 and $17,784. There are no major swings in the prices, which clearly indicates a consolidation pattern for the cryptocurrency.
While this could be a favorable thing for dip buyers who want to enter the Bitcoin trading game, other investors are not getting a chance to make any potential profit.
What pushed Bitcoin to enter a consolidation pattern?
The year 2022 brought some major moments for Bitcoin. In November, the cryptocurrency went below $16,000, hitting an all-time low in the last two years. Along with it, the prices of Ethereum (ETH) and Dogecoin (DOGE) also went down and entered into a consolidation phase, causing stress and fear among investors.
One of the biggest reasons that pushed these cryptos into the consolidation phase was the collapse of the FTX crypto exchange. The FTX collapse, its bankruptcy, and the debacle that followed brought a major crisis in the crypto industry. Many investors even compared it with the 2008 financial crisis and some even believed that it is an ominous sign for the future.
This again resulted in many investors selling their Bitcoin holdings, thereby pushing the prices even further.
Since November 9, 2022, the prices of Bitcoin are moving sideways with very few changes. The positive thing about this is that Bitcoin's consolidation is less volatile, and it is trading at a very tight range. Thus, even if the investors aren't making any profits, they aren't losing much of their money either.
Experts' views on Bitcoin entering the consolidation pattern
In its current consolidation state, Bitcoin seems to be settling into a triangle pattern. According to experts, if the triangle pattern becomes dominant, traders will soon be able to notice a break-up or down point from the continuous narrowing trends.
If you look at the consolidation chart of Bitcoin, you will be able to notice that the cryptocurrency is showing resistance above the amount of $17,580 and $19,915. On the other hand, it has support below the amount of $16,000 and $15,000.
What are the Bitcoin trading experts advising using this phase of consolidation?
As per experts, Bitcoin is currently experiencing a tough battle between the bears and bulls. With both of them trying to gain supremacy, it is an important time to keep a close watch on the crypto's performance.
The amount of $17,622 is currently acting as the major roadblock for the traders on the upside. According to the experts, if the bull forces manage to pull up the price above this level, we can expect the downward trend to be over. Bitcoin could then reach the $20,000 level, which is considered to be the psychological level as of now, and then the chances of Bitcoin rallying ahead may increase significantly.
However, if the bear forces manage to put up a good resistance and prevent the prices from rising above the $17,622 level, it may indicate a much longer consideration period. If the bear forces manage to pull the prices down, Bitcoin could consolidate between $16,000 and $15,000 for a long period, which is not a good sign for investors.
The bottom line
Being the crypto leader, Bitcoin's consolidation has led other cryptos to enter into a consolidation pattern too. Major cryptocurrencies like Ethereum (ETH) and several other Altcoins have entered into a consolidation phase themselves.
As we wait for Bitcoin to break out and the bearish and bullish struggle to end, experts are advising investors to keep a close watch on the crypto trading arena. Those who invest in CFDs or Contracts For Difference are able to take advantage of price changes in both directions, thus the next few months could be very interesting in terms of volatility.
However, as the crypto markets are highly unpredictable, it is advisable to do your own research before jumping to it.
In case you are a Bitcoin trader and are looking for a reliable Bitcoin trading platform and app, you can check out iFOREX Crypto. The platform allows you to trade various decentralized currencies and learn more about the crypto market and how it works. Thus, it is suitable for traders of all experience levels.
By Giorgi Mikhelidze
More content by Giorgi Mikhelidze