Navigating the Shifting Landscape: Predictions and Trends for the Chinese Economy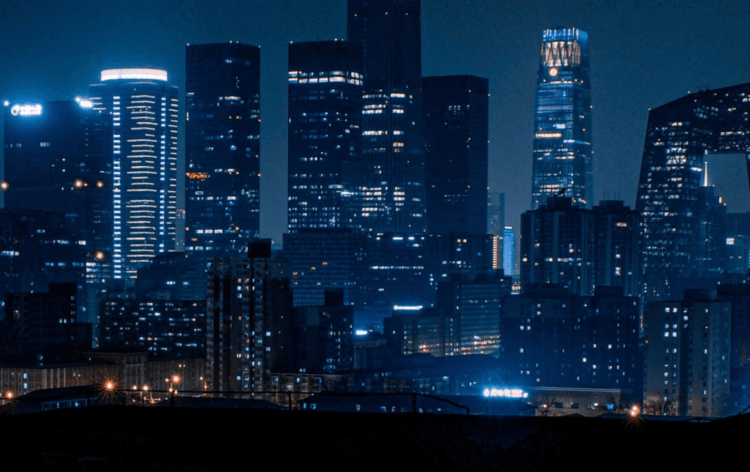 The Chinese economy, renowned for its rapid growth and vast consumer base, has long captivated the attention of businesses worldwide. However, recent predictions and trends indicate a shifting landscape. As the world's second-largest economy, China plays a crucial role in global trade and investment. Analysts have been closely monitoring its economic performance, examining indicators such as GDP growth, trade data, and consumption patterns. Anticipated changes in government policies, market dynamics, and geopolitical factors are fueling discussions about the future trajectory of the Chinese economy. In this article, we delve into the latest predictions and their implications, shedding light on the evolving outlook for the Chinese economic powerhouse.
What You Should Know About Chinese Economic Industry
The Chinese economic industry has exhibited remarkable success and has established itself as a global force to be reckoned with. Several trends and features contribute to its competitiveness in comparison to other successful Asian countries.
Technological Advancements: China's technology sector has witnessed unprecedented growth and innovation. Companies such as Alibaba, Tencent, and Huawei have emerged as global leaders in e-commerce, social media, and telecommunications. They have not only dominated the domestic market but have also expanded their influence internationally, showcasing China's technological prowess.
Manufacturing Powerhouse: China's manufacturing sector has long been recognized for its strength and efficiency. Companies like Xiaomi, Geely, and Haier have excelled in industries such as electronics, automotive, and machinery. They have demonstrated exceptional quality and competitive pricing, solidifying China's reputation as a manufacturing hub.
Infrastructure Development: China's infrastructure development is unrivaled in many aspects. The country has invested heavily in building a modern transportation network, including high-speed railways, extensive road networks, and world-class airports. This infrastructure has facilitated the movement of goods and people, enhancing efficiency and supporting economic growth.
Consumer Market Potential: With a population of over 1.4 billion, China boasts a massive consumer market. Rising incomes and an expanding middle class have fueled domestic consumption, making China an attractive market for both local and international businesses. The demand for a wide range of products and services presents significant opportunities for companies operating in various sectors.
When comparing China's competitiveness with other successful Asian countries, it is important to consider various factors:
Market Size and Diversity: China's sheer size and diversity set it apart from many other Asian economies. Its consumer market is larger than any other country in the region, providing unparalleled opportunities for businesses to scale their operations and reach a vast customer base.
Integrating into Global Supply Chains: China's extensive network of suppliers, manufacturers, and exporters has positioned it as a critical player in global supply chains. Its ability to efficiently produce and distribute goods has made it an attractive destination for foreign companies seeking cost-effective production and access to global markets.
R&D and Innovation: China has significantly increased its investment in research and development (R&D) activities, fostering innovation and technological advancements.
China has excelled in artificial intelligence, renewable energy, and biotechnology, enhancing its global competitiveness. While other Asian countries, such as South Korea and Japan, have their own success stories and competitive advantages, China's vast market size, manufacturing prowess, technological advancements, and infrastructure development provide it with a distinct edge. However, competition among these countries continues to evolve, and each nation's specific strengths and areas of focus contribute to its overall competitiveness in the global economic landscape.
Premier of China Has Positive Expectations for the Next Economic Results
Chinese Premier Li Qiang expressed optimism on Tuesday regarding China's economy, affirming that it is on course to meet its annual growth target of around 5%. He further noted that the second-quarter growth is anticipated to outperform that of the first quarter. China experienced a 4.5% growth in the first quarter, surpassing expectations, although subsequent data indicated a slowdown. Economic indicators for May fell short of analysts' projections.
Premier Li highlighted the evident rebound and improvement in China's economy during the opening plenary of the World Economic Forum's Annual Meeting of the New Champions. This significant event, held in Tianjin, China, signifies the first in-person annual conference conducted by the World Economic Forum in the country since the pandemic began.
Premier Li, who assumed the role in March, mentioned that some international organizations have upgraded their forecasts for China's full-year growth, without specifying the institutions or dates. Economists have presented diverse forecasts for China's gross domestic product (GDP) in the current year. Notably, several prominent investment banks, including Goldman Sachs, JPMorgan, UBS, and Bank of America, have recently revised their projections for China's GDP for the entire year. It is worth mentioning that earlier in the year, numerous firms had raised their anticipations for the country's growth in 2023.
In June, the World Bank raised its growth forecast for China to 5.6% for this year, up from the previous estimate of 4.3%. The International Monetary Fund also revised its forecast for China's GDP in April, raising it to 5.2% from the previous 4.4%. Premier Li's remarks reflect China's determination to achieve its growth target and the ongoing economic recovery efforts amid evolving global conditions. He dismissed the notions of reducing dependencies and de-risking, considering them false propositions. Premier Li emphasized that economic globalization has interconnected the world's economies, making them interdependent and highlighting the need for mutual success.
China holds a significant position as a major trading partner for numerous countries globally, if not the top partner. During his speech, Premier Li underscored the significance of "security" in maintaining peace and stability. He compared security to the number one in China's official lingo, illustrating its paramount importance. Without the number one, he stated that all subsequent zeros would lose their value.
National security has become an increasingly emphasized aspect for Beijing. The United States has also referenced this term in actions such as limiting China's access to high-end semiconductors. During a previous period, Vice Premier Liu He delivered a speech at the annual event of the World Economic Forum in Davos, Switzerland. Liu highlighted that China's goal is to achieve high-quality economic development and expressed a commitment to attracting foreign investment.
Premier Li's comments reflect China's dedication to global collaboration and the importance of security in maintaining stability. The emphasis on mutual success and the pursuit of high-quality economic development signals China's intentions to foster a conducive environment for international trade and investment.
By Martin Abbott
More content by Martin Abbott