IG Review

In this day and age, the best way for you to get a general look at a broker, to size them up and receive a first impression, is to visit their website. Websites are what sometimes define a broker's future with you. But what's so important about first impressions? Scammers most of the times are pretty smart people. They know what a customer is looking for in a broker and therefore will deliver it. They don't shy away from large investments in website design and user-friendliness. So based on this IG scam is true right? wrong, because first impressions matter, but are not the deciding factor.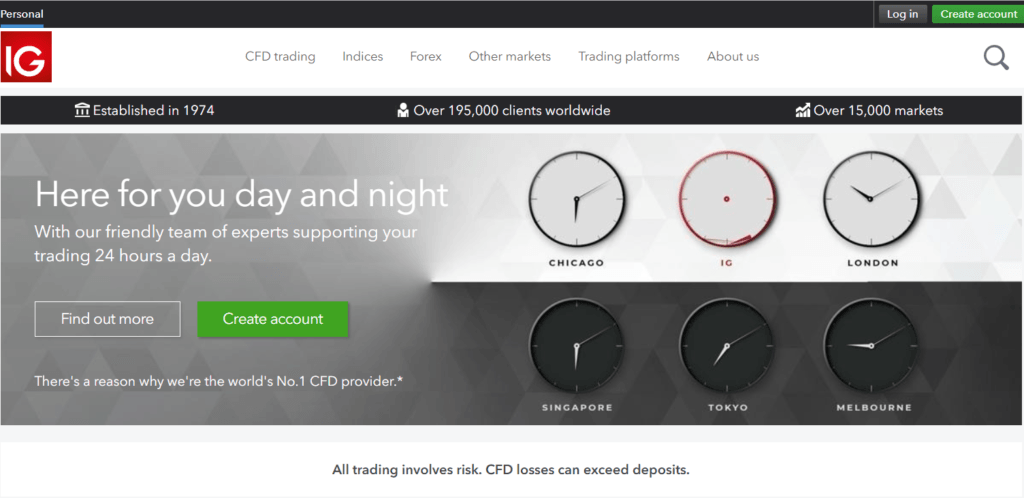 In our case, First impressions set the tone of the review, they show us how we are going to start looking at the broker from here on out, after visiting the homepage. In the case of IG, we were not very impressed with the website, the design wasn't too good and the layout of information was quite user-unfriendly.
However, as we already mentioned, the first impression didn't affect our ultimate decision to deem IG as a legit broker who has quite a lot of charm when you look into it actually.
IG Regulation & Licence
One of the most important things that are absolutely essential to look at when reviewing a broker, is their regulators, the country they are based in and their license of operation in the industry. A lot of brokers try to make this information very hard to find, most of the times indicating that they are either scamming through a low price regulator like CySEC or are just completely unregulated.
IG CFD broker is regulated by ASIC indicating that they are based in Australia. Australia is one of the safest countries for brokers to be from, because of the fact, how strict and reliable their regulatory bodies are. IG is also considered the world's #1 CFD provider, making them a lot more prestigious broker to regulate within the borders of the country. Obviously, this is one of the most trustworthy brokers in the market.
IG Trading Assets
There are actually not that many assets to trade on IG. Forex is probably the only asset customers can trade directly and not through the lens of a CFD. In regards to pretty much everything else, the broker generously offers its services in cryptocurrency CFD trading and other assets as well like, Stocks and bonds.
Most of the times, we would be very disturbed by the fact that so little attention was given to such large markets like direct cryptocurrencies and commodities, but IG CFD broker redeems this by marketing themselves as the #1 CFD broker. This, of course, entails a huge concentration on CFDs of course. In many other cases, it would be quite dangerous to have such a focus on 1 asset and disregard the rest.
IG Trading Platforms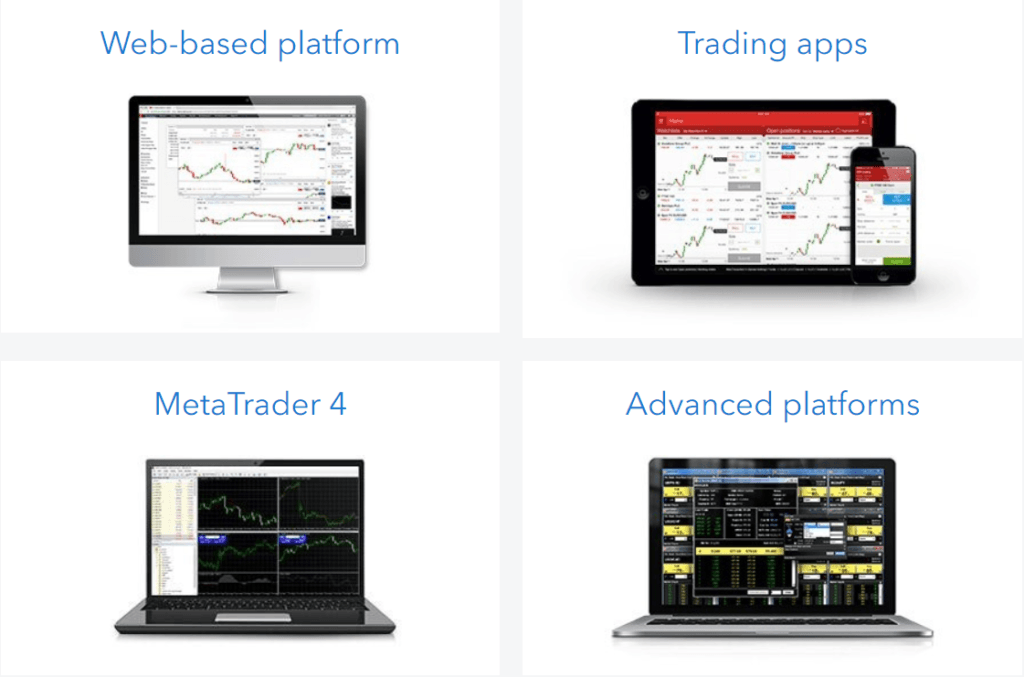 IG recognizes the importance of a diverse trading platform list. The more options they give to the customer, the bigger population they can satisfy with a service. Their platforms include Web Trader, MT4, and their own trading app. In regards to the app, we would say that it is nothing amazing or nothing special, but it gets the job done without bothering you with too many features. It is as good as any other app.
Trading platform diversity is always important when looking at brokers. The fewer platforms a broker has the larger the chances are for them to be a scammer because it indicates on their lack of capital to properly invest in various other platforms than MT4 or MT5 that everyone has. This is also a good indication that tampering with the software could be a possibility from the broker. IG fraud is pretty much impossible with all the regulations that they have, but it is still important to look at everything with a skeptic's eye.
IG Withdrawal System
IG acknowledges the fact that its traders can grow massively in size and is ready to accommodate them with large sums of withdrawable profits. Every day you have the ability to request up to $35.000 as withdrawals and would have to wait about 2 or 3 days before the processes are over. The reason for such a big wait is understandable, because of the fact how big IG actually is, it gets thousands if not hundreds of thousands of withdrawal requests every day, all of which require thorough processing. Unfortunately, we could not find any information about withdrawal fees.
Withdrawal processes are also a factor you need to look at when choosing brokers. The IG withdrawal system is what an efficient one looks like. If brokers aren't too big in regards to customer count, take too long to process withdrawals and require a large percentage of the withdrawal as commission, then it could be a very clear indication of a scam happening right before you.
IG review summary
Overall, we looked at the essentials of the broker's services and tried to break it down to you in manageable pieces. Hopefully, this review will not only be a good information source for you about IG, but also a good guideline in choosing a broker of your preference. Remember to always be attentive and the smallest of details will soon become the biggest of red-flags in your search.