Tether's New CEO: Paolo Ardoino's Impact on Crypto Stability and Transparency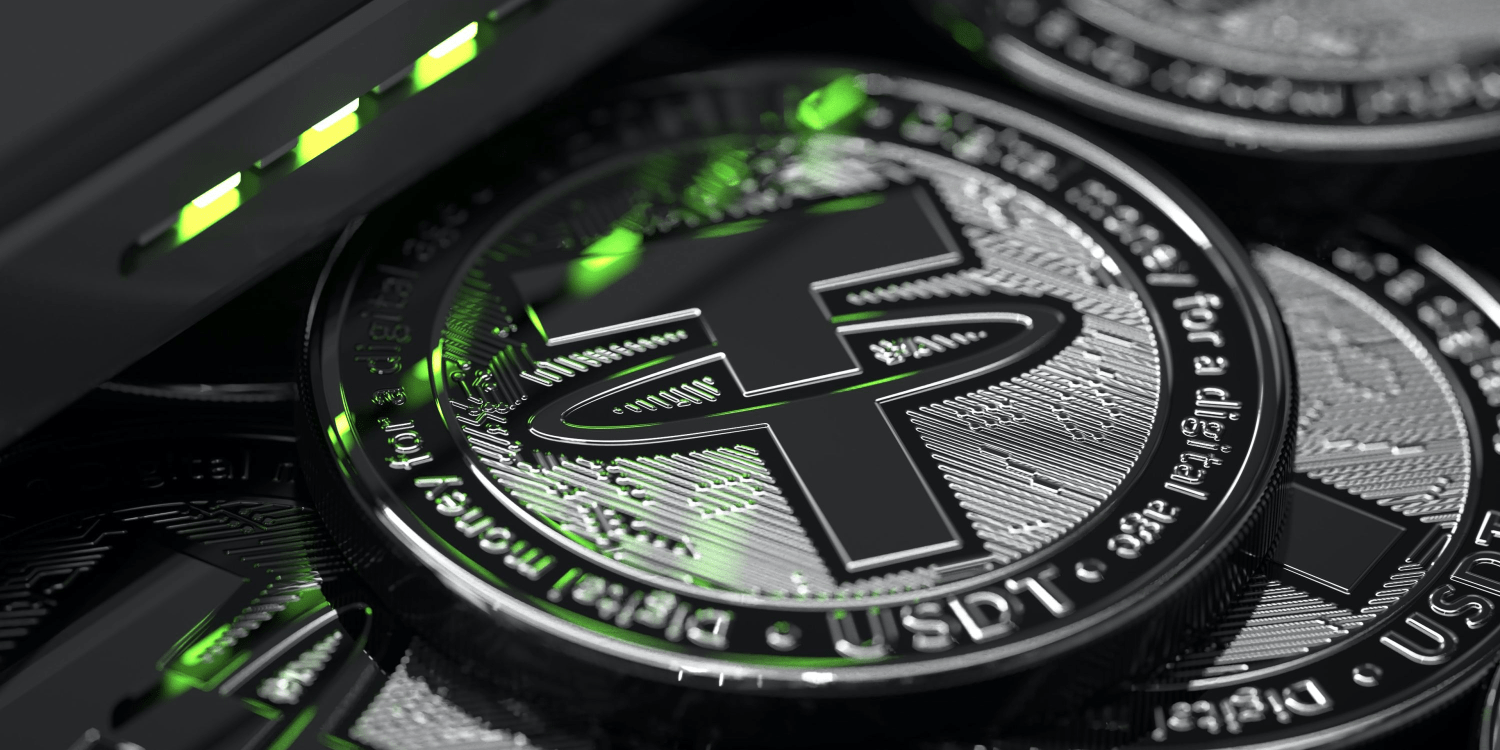 In a surprising move that sent shockwaves through the cryptocurrency industry, the popular stablecoin Tether has appointed its Chief Technology Officer as the new CEO, effectively replacing the enigmatic figure who had previously held the reins. This sudden shift in leadership marks a pivotal moment in the history of the crypto world, as Tether, one of the most widely used stablecoins, navigates uncharted waters. With the promotion of its tech chief, questions abound about the direction Tether will take, and how this change could impact the broader cryptocurrency landscape. Join us as we delve into the implications of this unexpected power transition and the future of the stablecoin market.
Cryptocurrency Industry Shakeup: Paolo Ardoino Takes the Helm at Tether
In a surprising and significant development in the cryptocurrency world, Tether, one of the largest and most prominent stablecoin operators, has appointed Paolo Ardoino, its Chief Technology Officer, as the new CEO. This move marks a profound shift in leadership, as Ardoino assumes the reins from the enigmatic Jean-Louis van der Velde, who has been at the helm of the company for years.
The announcement, made in a press release, reveals that Ardoino will take over as CEO of Tether starting in December 2023, effectively succeeding van der Velde. The former CEO will transition into an advisory role at Tether while concurrently retaining his position as the CEO of Bitfinex, a closely affiliated crypto exchange sharing the same Hong Kong-based parent company, Ifinex.
While Ardoino steps into his new role as CEO, he will also continue his duties as Tether's Chief Technology Officer. Furthermore, he continues to serve as the Chief Strategy Officer of Holepunch, a peer-to-peer communications network that was collaboratively introduced by Tether, Bitfinex, and the infrastructure platform Hypercore.
Paolo Ardoino entered the world of cryptocurrencies in 2014 when he joined Bitfinex, and in 2017, he took on the role of Chief Technology Officer at Tether. Tether's USDT token, crafted to sustain a one-to-one parity with the U.S. dollar, presently stands as the most substantial stablecoin by market value, boasting a circulation of more than $80 billion in tokens. Stablecoins like USDT play a crucial role in the crypto market, facilitating seamless trading of digital assets around the world.
Van der Velde's departure from his longstanding, secretive position comes at a time when Tether has been under increased scrutiny for its lack of transparency. Many critics have pointed to the former CEO's reclusive nature as a potential sign that Tether was not as transparent as it should be. In contrast, Ardoino has been the public face of Tether, often defending the company and its USDT token in interviews and podcasts.
Ardoino has mentioned in interviews that the company is working on a full audit but has faced challenges in securing a major auditing firm's cooperation due to the lack of industry regulation. However, regulatory frameworks for the cryptocurrency industry are gradually taking shape worldwide. The European Union's forthcoming Markets in Crypto Assets (MiCA) regulation, set to take effect in December 2024, will mandate increased transparency and asset requirements for stablecoins like Tether.
Tether has continually asserted that its USDT token is comprehensively supported by U.S. dollars and equivalent assets, which encompass government bonds. It's also backed by other assets such as cryptocurrencies and gold. The company reported a substantial increase in reserves, reaching over $86 billion during a three-month period from April to June. In the same quarter, Tether reported a profit of more than $1 billion, marking a 30% increase quarter-over-quarter. The company derives its income from a diverse array of sources, including fees, extending loans to other institutions, and investments in digital tokens and precious metals.
Tether's journey has been marked by controversy. In 2021, the company reached an $18 million settlement with the New York Attorney General's office, addressing allegations that it, along with its affiliated company Bitfinex, had utilized funds to offset an apparent loss of $850 million within commingled client and corporate funds. As a part of this settlement, Tether committed to delivering regular quarterly reports that offer insights into its reserves.
Currently, Tether is under intense regulatory scrutiny, with reports of a U.S. Department of Justice investigation into allegations of bank fraud by Tether executives in the early days of the company's operations. This change in leadership at Tether comes at a pivotal moment for the company, and it remains to be seen how Ardoino's appointment will impact the future of stablecoins and the broader cryptocurrency landscape.
Tether's New CEO: Reshaping Stability, Compliance, and Transparency in Cryptocurrency
The appointment of Paolo Ardoino as the new CEO of Tether, one of the largest and most influential stablecoin providers, is expected to have significant implications for both crypto owners and the broader cryptocurrency market.
Stability in Stablecoins
Ardoino's promotion could lead to increased stability within the stablecoin market. Tether's USDT is a cornerstone of crypto trading, providing a reliable means of moving in and out of digital assets. As Ardoino has been a prominent figure, his leadership may bring more transparency and trust to Tether, assuaging concerns about its backing and contributing to the stability of the coin.
Regulatory Compliance
The regulatory environment for stablecoins and cryptocurrencies, in general, is evolving rapidly. Ardoino's tenure as CEO comes at a time when regulatory scrutiny is intensifying. Tether's commitment to complying with upcoming regulations, such as the EU's MiCA, will impact how crypto owners can use and trade stablecoins. Increased compliance may reduce the risk of regulatory crackdowns, making the market more attractive to institutional investors.
Market Sentiment
Leadership changes within cryptocurrency organizations can significantly influence market sentiment. As Ardoino is a more visible and communicative figure than his predecessor, his ability to address concerns and engage with the community can positively affect investor confidence. This could lead to increased trading activity and investment in the broader crypto market.
Transparency and Audits
Ardoino's commitment to working on a full audit of Tether's reserves is a critical step towards transparency. A successful audit could have a cascading effect on other stablecoins and the market as a whole. It would set a precedent for accountability and open financial reporting, potentially making it easier for crypto owners to assess the safety and reliability of various assets.
Competitive Landscape
Tether's actions often set the tone for other stablecoin providers. As Tether navigates regulatory challenges and embraces transparency, it may influence other stablecoins to follow suit. Crypto owners can expect an improved competitive landscape with safer and more reliable stablecoin options.
In summary, Paolo Ardoino's appointment as CEO of Tether is likely to have far-reaching effects on crypto owners and the crypto market. It could enhance stability, regulatory compliance, transparency, and overall market sentiment. These developments will not only impact Tether but also set a precedent for the evolving cryptocurrency ecosystem.
By Giorgi Mikhelidze
More content by Giorgi Mikhelidze