The Rise of Fintech in Iran: Key Trends and Players in the Country's Rapidly Growing Industry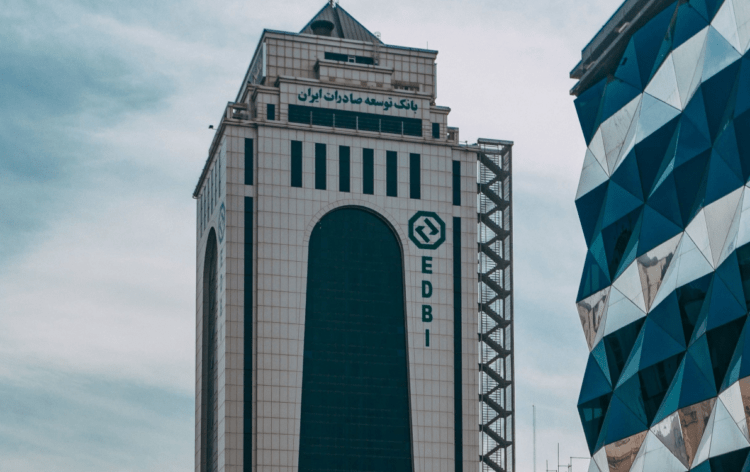 In recent years, financial technology or fintech has emerged as a rapidly growing industry in many countries around the world. The fintech industry in Iran has been experiencing remarkable growth in recent years, despite the country's location in the Middle East and the economic sanctions it has faced.
With a large, young and tech-savvy population, Iran presents a promising market for fintech companies seeking to expand their business. The government has also taken initiatives to encourage the development of the fintech industry by providing financial support and creating a regulatory framework to promote innovation and competition. In this article, we will take a closer look at the state of fintech development in Iran, exploring the key players, trends, and challenges facing the industry in this country.
What Do You Need to Know About Fintech Market in Iran
The Iranian fintech market has been experiencing significant growth in recent years, driven by a large and youthful population, increasing internet and smartphone penetration rates, and a growing demand for innovative financial services. Here are some of the key features of the Iranian fintech market:
Large and youthful population: Iran has a population of over 80 million people, the majority of whom are under the age of 35. This means there is a large pool of tech-savvy and digitally literate individuals who are increasingly interested in using digital financial services.
Increasing internet and smartphone penetration rates: Iran has seen a rapid increase in internet and smartphone penetration rates in recent years, with around 50 million people now using the internet and over 40 million people using smartphones.
The increasing user base has opened up significant opportunities for fintech companies to offer digital financial services. Additionally, the government in Iran has acknowledged the potential of fintech to boost the economy and has implemented measures to aid in the industry's growth.
For example, in 2016, the Central Bank of Iran launched a regulatory sandbox program to allow fintech startups to test their products and services in a controlled environment. Strong interest in cryptocurrencies: Iran has a high level of interest in cryptocurrencies, with many Iranians using Bitcoin and other digital assets as a way to store value and protect their wealth from inflation and economic instability.
Some of the top fintech companies in Iran include:
Saman Electronic Payment: Saman Electronic Payment is one of the largest payment service providers in Iran, offering a range of electronic payment services, including online payment gateways, mobile payments, and POS terminals.
Novin Pardakht: Novin Pardakht is a leading mobile payment provider in Iran, offering a range of services including bill payment, money transfer, and mobile top-up.
Sarava: Sarava is a leading Iranian venture capital firm that invests in early-stage startups, including many in the fintech space.
In terms of trends, there are several areas of fintech that are seeing strong growth in Iran, including:
Digital payments: With the rise of internet and smartphone usage, digital payments are becoming increasingly popular in Iran. This has created an opportunity for fintech companies to offer new and innovative payment solutions, such as mobile payments and online payment gateways.
Personal finance management: Many Iranians are interested in managing their personal finances more effectively, and there is a growing demand for digital tools that can help with budgeting, saving, and investing.
Cryptocurrencies: As mentioned earlier, there is strong interest in cryptocurrencies in Iran, and many fintech startups are exploring the potential of blockchain technology to offer new financial services.
Iran is witnessing a rapid surge in the demand for fintech services, which is evident from the rising number of fintech startups operating within the country. According to a report by Fintech News, the number of fintech startups in Iran grew from around 40 in 2015 to over 200 in 2020. This trend is expected to continue in the coming years, as more entrepreneurs and investors recognize the potential of the Iranian fintech market.
One example of a successful Iranian fintech startup is Sheypoor, a classifieds platform that also offers digital payment and escrow services. Sheypoor has raised over $20 million in funding and has become one of the most popular online marketplaces in Iran.
In conclusion, the Iranian fintech market is growing rapidly, driven by a large and youthful population, increasing internet and smartphone penetration rates, and government support for the industry. There are many exciting opportunities for fintech companies in Iran, particularly in the areas of digital payments, personal finance management, and cryptocurrencies.
Issues that You Should Consider in Iran
Despite the rapid growth of the fintech market in Iran, there remain various challenges that require attention in order to expedite the advancement of the industry. Here are some of the main issues facing the fintech market in Iran:
Regulatory challenges: Despite the government's support for fintech, there are still regulatory challenges that are hindering the growth of the industry. For example, many fintech startups are struggling to obtain the necessary licenses and permits to operate in Iran.
Access to funding is a significant obstacle for many fintech startups in Iran, despite an increasing number of venture capital firms and angel investors within the country. This is due in part to the lack of a mature ecosystem of investors and the limited availability of early-stage funding.
Limited infrastructure: While internet and smartphone penetration rates are increasing in Iran, there are still significant infrastructure challenges that need to be addressed in order to accelerate the growth of the fintech industry. For example, there are still areas of the country that do not have reliable internet or mobile coverage, which can limit the reach of fintech services.
Lack of consumer trust: Many Iranians are still wary of using digital financial services, particularly those that involve sensitive financial information or transactions. This lack of trust is often due to concerns about cybersecurity and data privacy, as well as a lack of understanding of how fintech services work.
To address these challenges, the Iranian government and the fintech industry will need to work together to create a more supportive regulatory environment, develop new funding mechanisms to support fintech startups, invest in infrastructure to improve internet and mobile coverage, and educate consumers about the benefits of digital financial services.
In particular, regulatory reform will be critical to the development of the fintech industry in Iran. This may involve streamlining the licensing and permitting process for fintech startups, creating new regulations that support innovation and experimentation in the industry, and developing a more transparent and predictable regulatory environment.
In addition, customer trust is important which may involve investing in cybersecurity and data privacy measures, providing clear and transparent information about how fintech services work, and building partnerships between fintech startups and traditional financial institutions to help bridge the gap between digital and traditional finance.
Overall, while there are challenges facing the fintech market in Iran, there is also significant potential for growth and innovation in the industry. By addressing these challenges and building a supportive ecosystem for fintech startups, Iran can continue to position itself as a leader in the region's rapidly evolving fintech landscape.
By Martin Abbott
More content by Martin Abbott