It may be an emerging market, but Turkish economy is significant in the world's economy. When ranked, it places 13th worldwide according to PPP GDP. Turkey is also a leading producer of construction materials from the mining sector, consumer electronics, transport equipment and textiles. There has been a lot of focus on Turkey in recent years because it has displayed the potential of exponential growth, and it has also got us interested.
Previous performance of the Turkish economy
After two great years between 2010 and 2011 when the GDP growth rate was around 9%, the progress slowed to 2% in 2012. Afterwards, things have been going downhill, culminating in 2016. Before 2016, numerous terror attacks by ISIS made Turkey unfavorable to tourists. Tourism contributes more than 10% of Turkey's economy, so the dwindling number of tourists kept pulling down Turkish economy growth.
In July 2016, there was a failed coup attempt to oust President Recep Erdogan, which was followed by the declaration of a state of emergency. In the second quarter of 2016, there was a 1.7% YoY increase in GDP growth, but the third quarter had a contraction of -2.1% due to political turmoil. Add to that, increasing tension between Turkey and Russia after a Russian airplane was brought down when it entered Turkish airspace caused economic uncertainty.
Toward the year's end, Turkish economy rebounded significantly to reach 3.8% GDP growth in the final quarter. The entire 2016 saw GDP grow by 2.9%, which was lower than 2015's 6.1% growth.
Outlook and predictions for 2017
The Turkish economy is still very volatile, and external pressures can have serious implications on it. Which is why some economists have termed it a 'beta' economy. There is definitely a lot of potential there, but the economy is vulnerable to pressure. Last year's performance is the perfect example of how the Turkish economy can be swayed by perceptions.
The current situation appears mixed when economic data is analysed. On the positive side, we see the trade deficit being reduced in March from $5 billion compared to $4.5 billion last year. The reduction was driven by higher export numbers which jumped by 13.6% to reach $14.5 billion and lower imports. On the other hand, there was a higher inflation which jumped 11.87% in April compared to last year and higher than inflation of 11.29% in march. Unemployment also continues to go up to reach 13% in January which is the highest unemployment rate since 2010.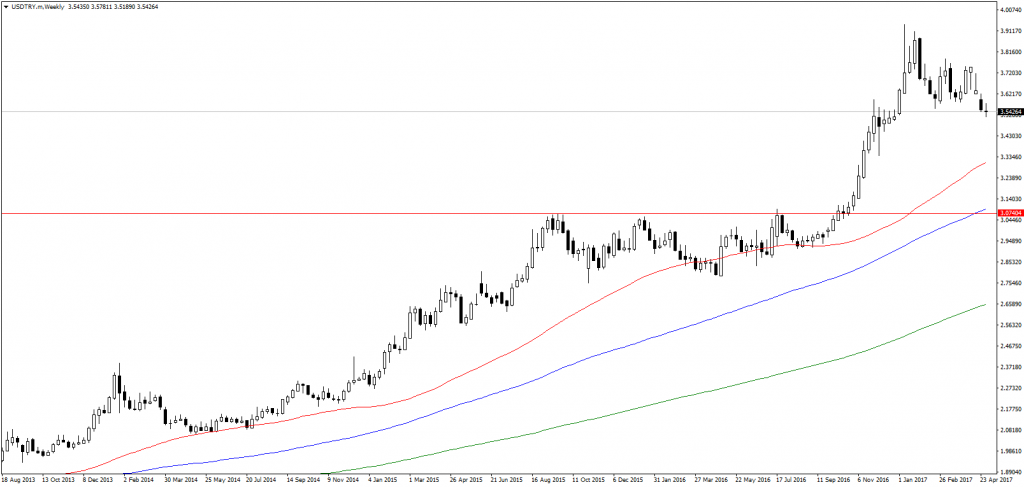 To slow inflation, lending rates have been raised to 9.25% from the previous 8.5%, but the one-week repo rates remain steady at 8%. Despite the measure, even the central bank admits that inflation may keep going up in the short term. In the same statement, the central bank also hinted that may keep raising the rates if inflation does not come under control.
Another factor to consider with the Turkish economy is politics, which had a major impact on last year's economic deterioration. A constitutional referendum was held on the 16th of April through which amendments to the constitution were approved. The amendments grant the president increased power, which would even allow him to stay in power for longer.
On this, investors are not sure of the effect, with some speculating it might give him the chance to focus on growth rather than worrying about leadership. On the other hand, the consolidation of power may reduce investor confidence and keep the opposition fighting back. Right now, the state of emergency has been extended yet again for three months. According to the administration, it is a move to ensure the security of its people, but that is also taking away from the Turkish economy.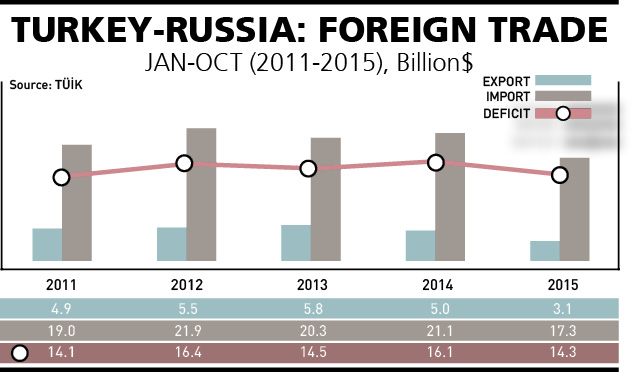 Tourism numbers have still not rebounded this year, which is a worry as the sector contributes a lot to the GDP. The state of emergency continues to prevent the sector's growth, so there's probably not going to be a lot of improvement to the Turkish economy in the first half of 2017. The good news is that Turkey-Russia relations have normalized, giving hope that stability might resume, although this might take time. The rest of 2017 is hopeful as experts believe President Erdogan will try to revive the economy and regain approval.