While talking about the country such as Uruguay, it is slightly more difficult to determine some outstanding people from that country. This is due to several reasons. First of all the country of Uruguay is not of the very famous countries in the world, nor it is any of the tourism destinations, and to be completely honest there is not about the country that could get your attention, unless you really dedicate some of your time to exploring the truly mesmerizing culture and nature of the country, which can be said, is quite underestimated. But, at least the globalization process has not gone too far with its roots in the country, meaning that it is pretty much untouched and still reserved for the natives.
Acknowledging the fact that Uruguay is not the country that you would have on your New Year's resolution, there still can be some people from the country that you would not even suspect. In fact, Uruguayans are falsely humble people who are used to understating their wealth (not that there is much in Uy, anyway). Remember Uruguayans, like mostly formerly Latin cultures, are Catholic by root, which means that they come from a culture where wealth is underrated and something to be somewhat ashamed of. Were we talking about a Calvinist cultural root, this would be a different story altogether. Despite the fact, we can definitely find some people with the Uy roots, that you will be really impressed seeing in this list of richest people in Uruguay.
Luis Suarez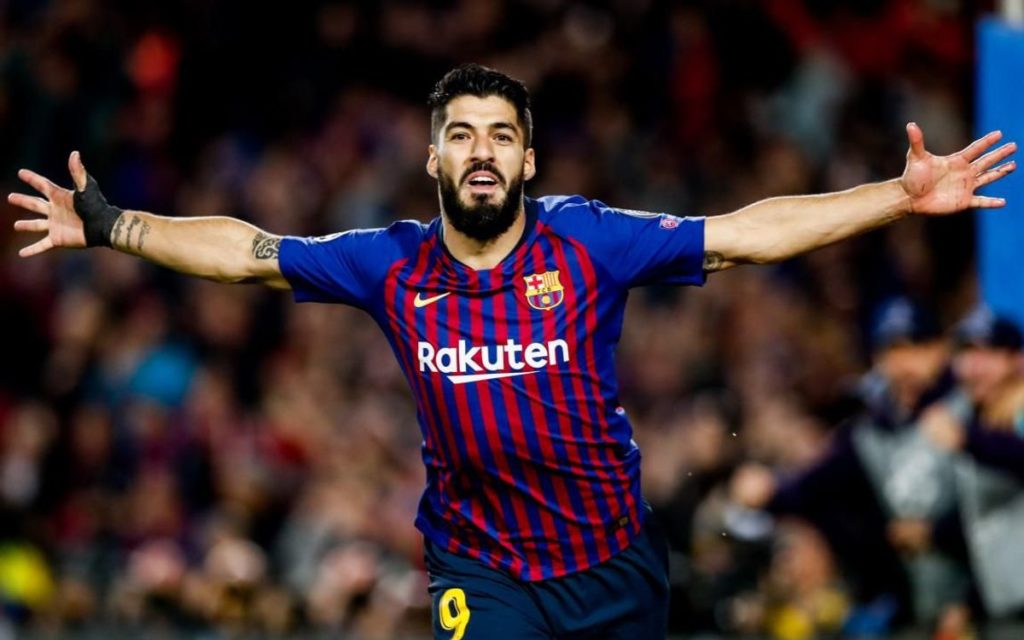 We will start the list with the least expectable people. There are not that many people who know that the footballer of FC Barcelona is of the Uruguayan nationality. Luis Suarez is the star striker of the Uruguayan national soccer team who went on to play for Ajax and Liverpool before he joined the Spanish giants FC Barcelona. He came into prominence for all the wrong reasons including biting Italian defender, Giorgio Chiellini, during a world cup match in 2014. However, he is still considered to be one of the best strikers in the world and has been the European Top Scorer and winner of the 'Golden Boot' award twice. One of the wealthiest people in Uruguay, Luis Suarez is of the specific nature.
The footballer had a hard childhood, connected to the harsh upbringing, including poverty and a broken family where his father closed the door behind his back, leaving his mother with seven children alone. The childhood was very difficult, they had to work in order to overcome poverty and therefore they have seen real life in the suburbs, which most probably has shaped his character. He then married his childhood love, who has been the saving grace that had an extremely positive effect on him and his further fortune. Nowadays, Luis Suarez is not only one of the richest men in Uruguay but is among the highest-paid footballers in the world.
Suarez played his first professional match for the Nacional youth club against Copa Libertadores. Though the match ended in a 3-2 defeat, he netted his first senior-level goal with an impressive overhead kick. He was their main striker who helped them lift the 2005- 2006 Uruguayan League. Because Luis is very much a very sensitive man towards his wife, he wanted to be closer to her so he left Liverpool to join Barcelona FC for 75 million Pounds. He is one of their three main strikers with Messi and Neymar. After he became part of the team they registered their second historic win of the prestigious continental treble consisting of the La Liga, Copa del Rey, and UEFA Champions League.
Edinson Cavani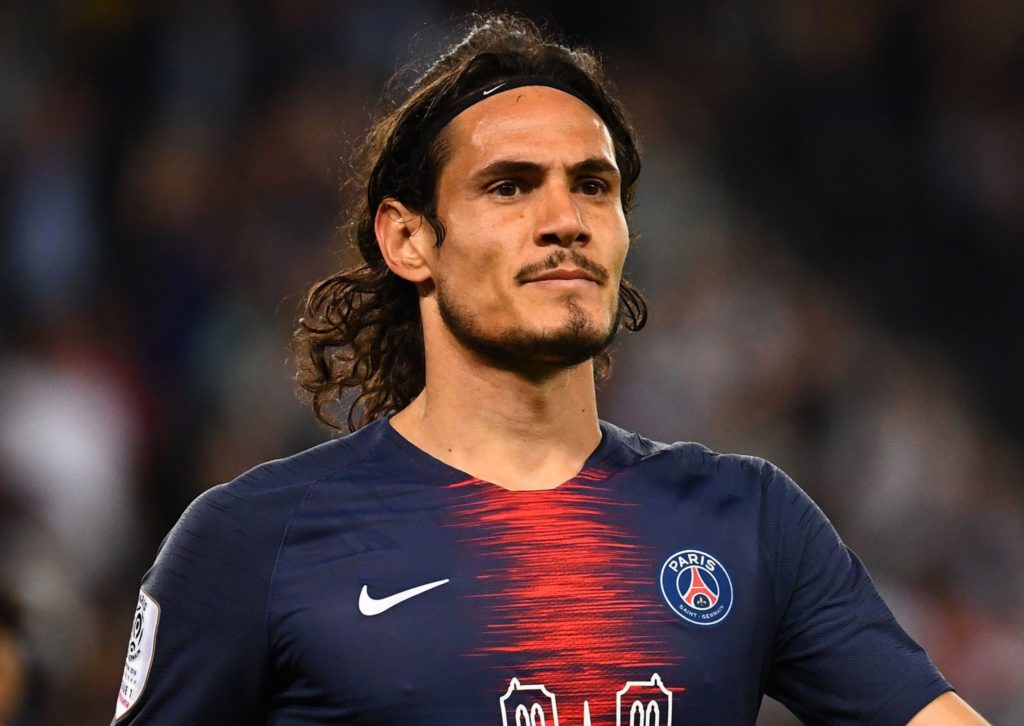 There should be something in the air out there in Uruguay, as the other representative is also very famous exactly in the same field. Edison Cavani is the professional footballer, born and raised in Salto, Uruguay. He got his first major career breakthrough in the 2007 'South American Youth Championship' at the age of 20, which brought him to the forefront of emerging talent in Uruguayan football. In 2010, he signed a five-year contract with the Italian club 'Napoli,' and in the 2011–2012 season, he became the leading goal-scorer in his team's 'Coppa Italia' victory. Edinson played magnificently for the Italian club and scored more than 100 goals in his first three seasons with them. In 2013, he was bought by the French club 'PSG,' and this became the most expensive deal in the history of French football.
While Edison's family is not considered to be the part of the wealthiest families in Uruguay, and therefore he has not inherited anything from the previous generation, what he has definitely inherited is the love of football, which was given to him by his father. His family had an inherent love for football, and Edinson's father is also a former footballer who taught him some basic tips. This led to Edinson developing a keen interest in football, and he turned into a competent "street player" before he turned 10. He got roughed up most of the time, but he did not stop playing and grew up as a strong, determined, and talented young kid.
While having a lot to say about his achievements in his career, the most recent one is that he helped his team reach the 2013 'FIFA Confederations Cup' semi-finals, and with 10 goals in total, he was the lead scorer in the 2018 'FIFA World Cup Qualification' (CONMEBOL) tournament.
Tabare Vazquez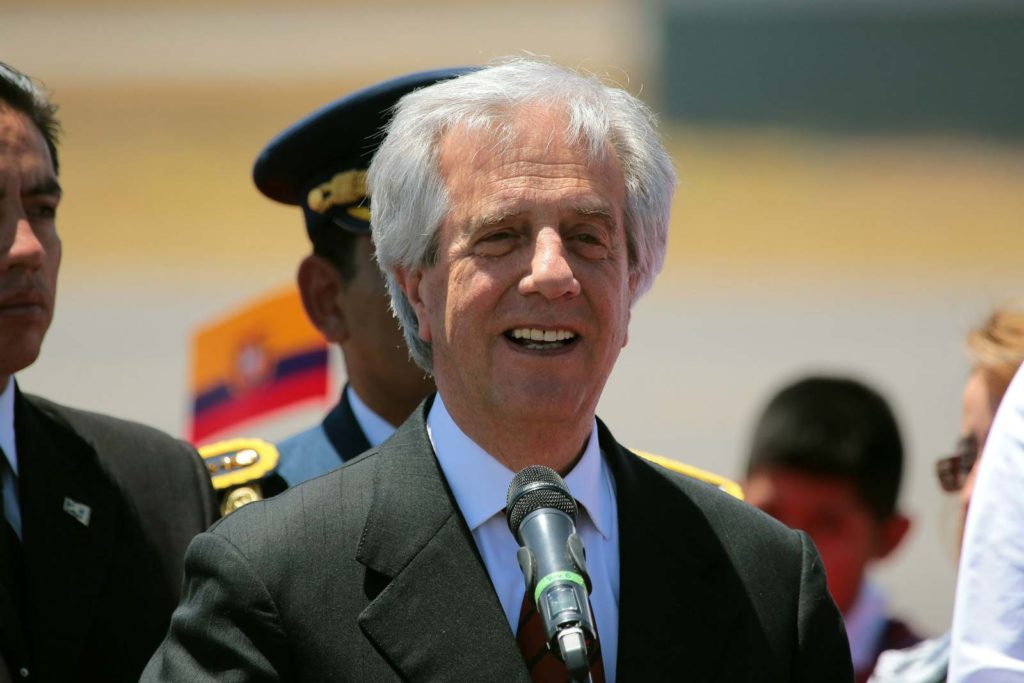 Not only the footballers are the ones who get prominent in Uruguay, but the presidents. One of the most famous, beloved and apparently wealthy people in the hole country is the second term elected president of Uruguay Tabare Vazquez.
Tabaré Vázquez is a member of the Uruguayan political party 'Frente Amplio', who served as the 39th President of Uruguay. The political leader began his career as an oncologist and eventually went on to serve as the mayor of his hometown, only a few years later. He participated in the presidential elections of Uruguay on two occasions, both of which were failed attempts. On the third try, as a representative of the 'Frente Amplio' political party, he won the elections with a majority of votes, to become the President of the country and recently has been re-elected for his second term as well.
As mentioned previously, the current president of Uruguay has set off as being an oncologist. He got his university degree in oncology from the medical school affiliated to the 'Universidad de la República'. Four years later, the government of France offered him a scholarship to pursue further training from the 'Gustave Roussy Institute', in Paris. Tabare's political career kick-started when he served as Montevideo's, Uruguay's capital, Mayor from 1990-95, as a member of the 'Frente Amplio' socialist-leftist political party. Exactly during this time, were the two trials for the presidency, but he failed both times. It was later, in 2004 elections, winning almost 51% votes, and was sworn in early the following year. With this historic win, he became the first Socialist-Leftist Uruguayan President who did not belong to any of the major political parties of the nation.
Jose Mujica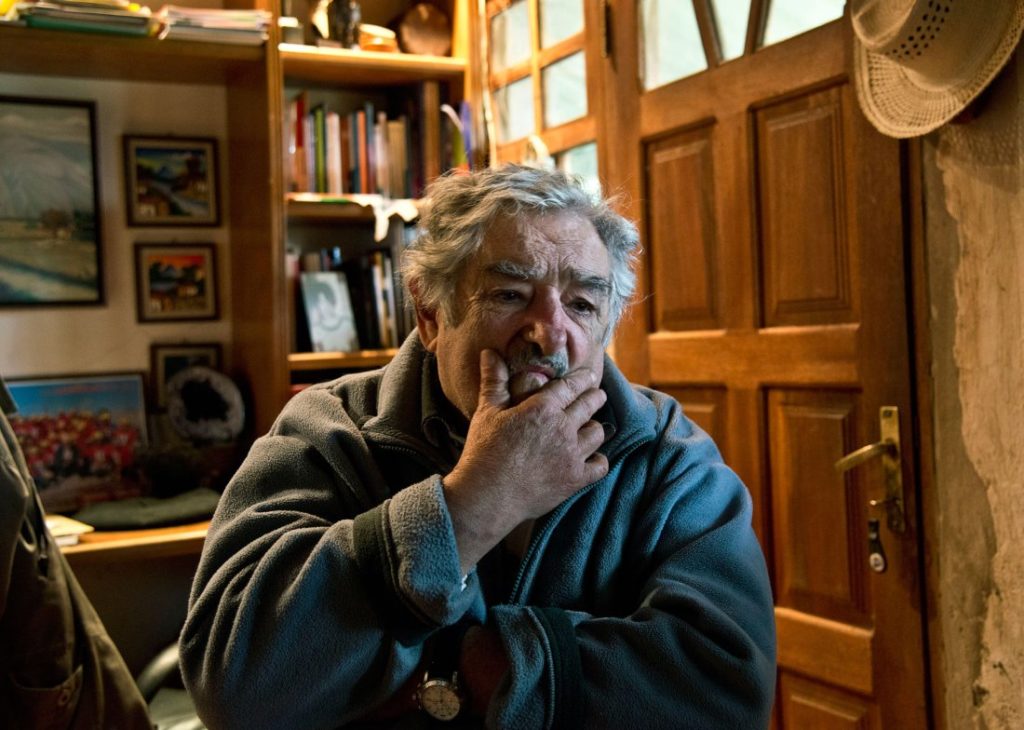 If we continue the presidency topic, then the following on the list would be the former and very much the beloved president of Uruguay, Jose Alberto Mujica. His family could be considered as one of the richest Uruguay families. Jose is the descendant of the Italian immigrants family, who were doing quite well by that time. When Jose was 5 years old, his father went bankrupt. A few months later he died, leaving the family in dire straits. Alberto was forced to work delivering goods for a local bakery.
Growing up in the poor and remote section of his native country, he had a difficult start in life. When his father was crushed by heavy debt, which eventually led to his death, Jose was forced to help his family survive. He took this sense of toughness with him when he joined an armed revolutionary group. Training and living in the jungle, the guerillas were determined to fight off the yoke of a brutal dictatorship. After a series of daring raids, Jose and his companions were unable to resist the overwhelming opposition forces and were convicted and given long sentences behind bars. After a very difficult period of incarceration, he was finally released. Determined to pursue change by a different path, he ran for office and quickly rose through the ranks. After securing a productive term as a cabinet minister, Mujica threw his hat in the ring and was elected president. Following through on his campaign promises, he quickly implemented a number of far-reaching social justice programs for his country. Making alliances with a number of friendly, like-minded nations led to greater influence and trade in the region. After a transformational and productive term in office, Mujica peacefully stepped down from the presidency and peacefully retired to private life.
Eduardo Galeano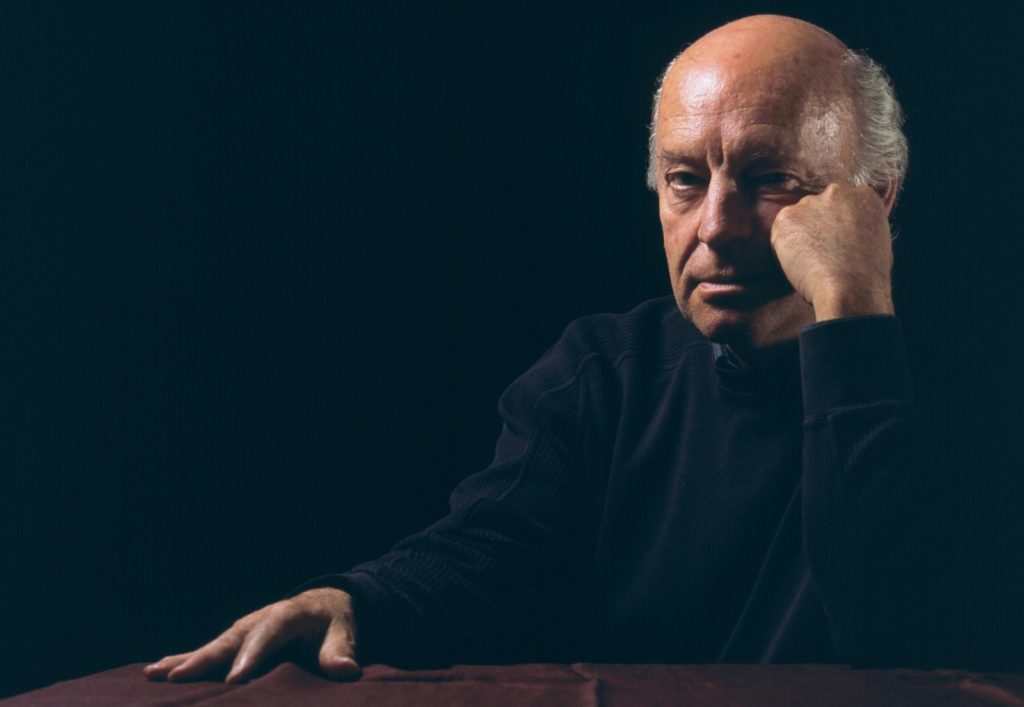 One of Latin America's most cherished and admired literary figures, Eduardo Galeano was an Uruguayan author, who raised his voice incessantly for human rights and social justice. He was a severe critic of globalization and highlighted the dehumanizing facets of globalization in the contemporary world. One of South America's most renowned writers, he was an ambassador of Latin American history and provided the world an insight into their culture, heritage, and struggles, through his passionate and honest writing. His books are a distinctive balance of Latin American history and his fictional stories also have elements of Latin American culture and antiquity. This distinguished author also wrote books on journalism and political analysis.
Eduardo Galeano was born in Montevideo, Uruguay to a modest middle-class Catholic family of European descent. As a teenager, he did many odd jobs such as working at factories, working as a typist, sign painter, bill collector, and bank teller, to earn his living. By the time he was 15, he sold his first political cartoon to the Spanish newspaper, 'EL Sol'. In the early 1960s, he began his career as a journalist with the Uruguayan weekly newspaper, 'Marcha'. In 1973, during the time of a military coup in Uruguay, he was sent to prison for a brief period and later set free.
One of his most influential and seminal works, 'Las Venas Abiertas de America' was deemed as a culturally relevant book. A bestseller, it was the most popular book on Amazon.com. The book was presented to President Obama by Venezuelan President Hugo Chavez, after which the sales drastically increased. Galeano has several awards on his account, one of which is the International Human Rights Award by Global Exchange, which he got in 2016.
Fede Alvarez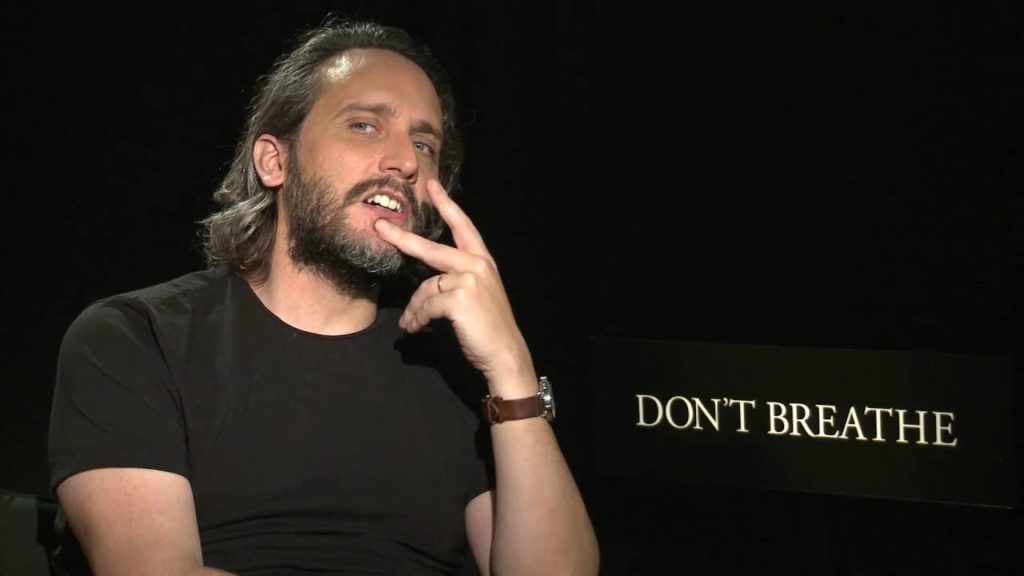 As Uruguay has definitely nothing to boast with while talking about the Uruguay billionaires, the country definitely has something to say while talking about the variety of the fields its citizens are famous with. In most of the cases, people who get in the top list are the businessmen or brokers, in the case of Uruguay, you can find pretty much every sphere. Fede Alvarez, may not be the richest man in Uruguay but is definitely the most known filmmaker from this country. His most well-known movies are the "Evil Dead" and "Don't Breath". We can say that, if this guy does not know how to become a millionaire, he definitely knows how to scare you.
In 2009, Alvarez released his short film Panic Attack! on YouTube. Before premiering online, the film screened on October 31, 2009, at the Buenos Aires Rojo Sangre film festival. A few weeks later, he made a deal with Ghost House Pictures to direct a $30–$40 million sci-fi film. His first project with Ghost House ended up being the direction and co-writing of the Evil Dead remake. After the release of the movie, Frede stated that he had "had the temptation to do big franchises", but instead directed and co-wrote the relatively low budget horror film Do't Breath (2016), which received positive reviews.  Alvarez later revealed that during this period he was approached by Marvel Studios to direct an unspecified movie but he declined feeling he would have little creative control over it. On May 3, 2016, his name was attached to direct an adaptation of Monsterpocalypse for Warner Bros. He will direct a live-action film adaptation of Dante's Inferno video game based on Inferno, the first canticle of Dante Alighieri's Divine Comedy. 
Natalia Oreiro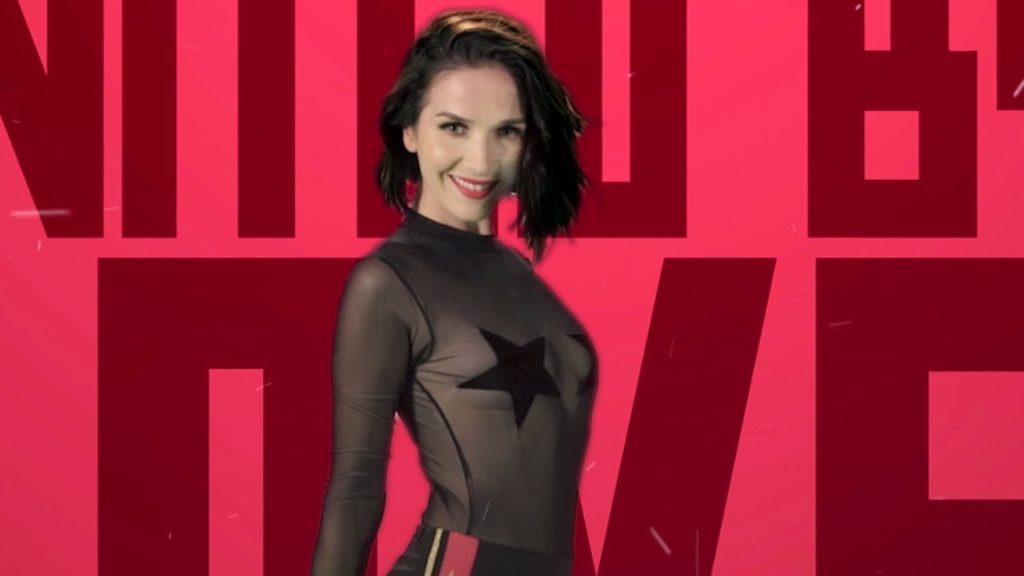 While talking about the variety of fields you can discover while diving slightly deeper into the Uruguay people, one of the discoveries you will most probably make is Natalia Oreiro, who may not be the richest woman in Uruguay, but is an Uruguayan singer, actress, and fashion designer. Oreiro began her career in telenovelas. Since 2008 she has switched to work primarily in films. Natalia has worked on social awareness shows and events for organizations like Greenpeace and UNICEF, the latter of which designated her as an ambassador for Argentina and Uruguay in September 2011, by what she has contributed a lot in the raising of awareness and generally cultural development. She has been included in Esquire magazine's "The Sexiest Woman Alive Atlas" list.
During her teens, she appeared in more than 30 television commercials for such trademarks as Coca-Cola, Pepsi, and Johnson & Johnson. At the age of 16, she moved to Argentina to work there and unleash her ambition to be a star. She worked as an MTV VJ and in 1995, she landed a role in the soap opera Dulce Ana. She was then cast in the TV series 90-60-90 models in 1996. Next, she starred in the Argentinian film after which, Natalia launched her first album, Natalia Oreiro and the single "Cambio Dolor" became the opening theme for her next acting project, the prime time show. For her performance in Muneca Brava, Natalia was nominated twice (1998 and 1999) for a Martin Fierro Award as best actress in a leading role. In 1998, Natalia Oreiro recorded the theme "Paths of the Soul" next to Kennedy Choir and with more than 120 Argentine artists under the direction of Instrumental pianist and conductor Nazareno Andorno.
In January 2000, Natalia was named "Celebrity of the Century" by E! Entertainment Television. She became popular in Russia and Israel due to the success of Muneca Brava in that country and was even invited to star in a Russian telenovela. With this and many other awards and nominations, as well as the roles in her as well as in the foreign countries, Natalia is the only woman in the list.
Gabe Saporta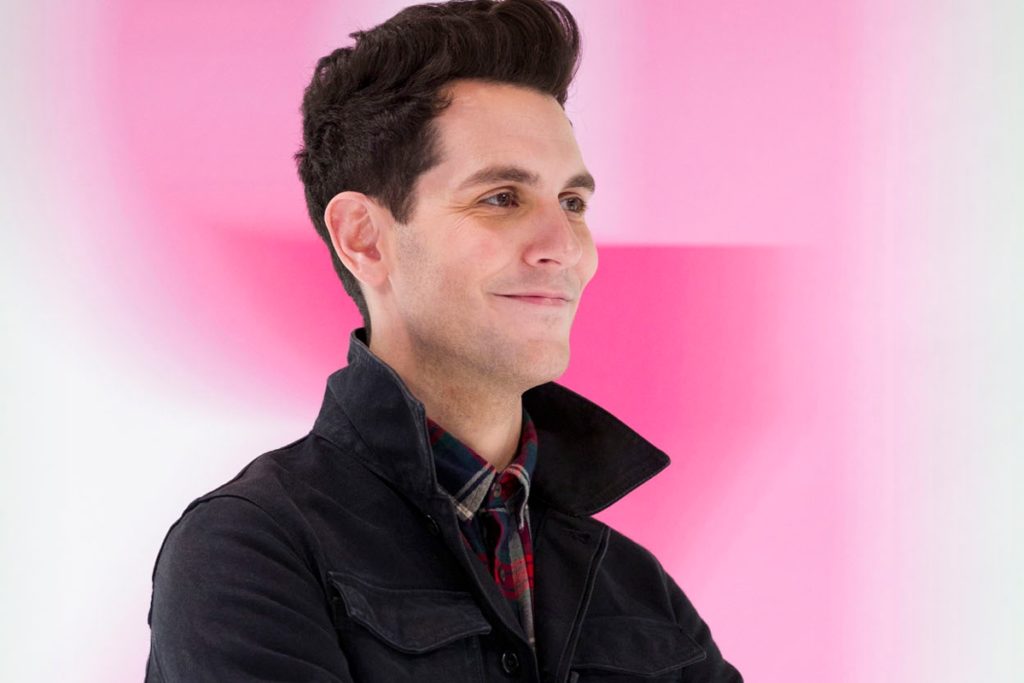 With this list, Gabe Saporta can really be considered as the least known, but as one of Uruguay's richest person. Gabriel Eduardo "Gabe" Saporta is an Uruguayan–American musician and entrepreneur. Through late 2015, he was a singer and the primary creative force behind the electronic pop group Cobra Starship. On November 10, 2015, after nearly ten years and two Billboard Hot 100 top 10 hits, Saporta announced that the band would stop its work and that he would be focusing on helping other musicians through his new venture, The Artist Group.
His family is Jewish, his grandparents and great-grandparents escaped Europe during World War II and settled in Uruguay. When he was four years old, he moved with his parents to New York City. At an early age, Gabe developed a passion for music, which became his escape and salvation from a tumultuous upbringing. Saporta fell in love with music because of its ability to deliver messages and connect people. His first love was hip hop, but soon after he discovered punk rock and started going to shows to see his favorite bands. It was not long before Saporta, along with his brother Ricky, started to put on his own shows and put out his own records, and formed a band of Cobra Starship. In 2012, Cobra Starship was the main support for Justin Bieber on his entire South American stadium tour.
Uruguay does not hit your year that often, but when it does, it brings a lot of interesting stuff to discover. Some very talented people come from the country, whose main interest is definitely not money!