X's Future: Can Elon Musk's Vision Compete in the Social Media Landscape?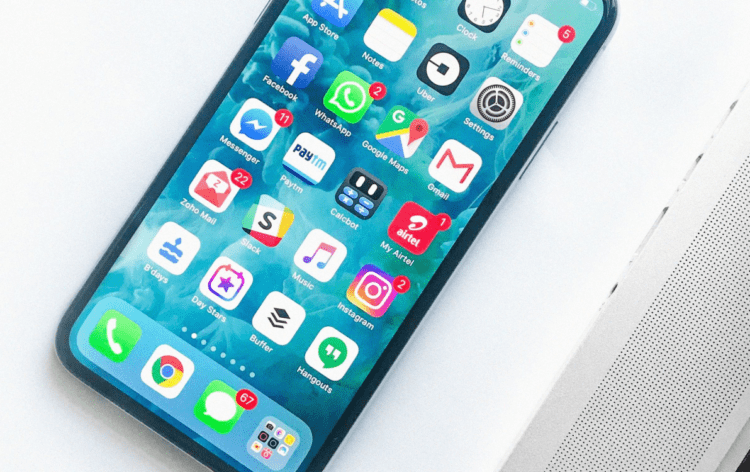 Elon Musk, the visionary entrepreneur behind Tesla and SpaceX, has once again captured the world's attention with his latest endeavor: X, a groundbreaking project aimed at collecting biometric information and employment data on an unprecedented scale. With Musk's track record of innovation and pushing boundaries, X promises to revolutionize the way we understand and harness data in the realms of employment and human physiology. In this article, we delve into the intriguing details of Musk's ambitious venture, exploring its potential implications for industries ranging from healthcare to human resources.
X's Bold Transformation: Biometric Data and Career Evolution in the Post-Twitter Era
The X social media platform, formerly known as Twitter, is set to undergo a significant transformation as it updates its privacy policy to include the collection of biometric and employment information from its users. These adjustments are slated to become effective on September 29, but they have not yet been put into action. The revised privacy policy specifies the company's plans to retain and employ biometric information for purposes concerning safety, security, and identification.
However, the specific applications of this biometric data remain unclear. Biometrics, such as fingerprints and facial scans, are commonly used for user authentication or transaction verification in various platforms, but X has not yet elaborated on the mechanics of its biometric data collection.
Additionally, X intends to gather and employ user data related to their employment history and preferences. This move could position the platform as a competitor to Microsoft-owned LinkedIn. The collected employment data may be utilized to recommend job opportunities to users, share information with potential employers during job applications, facilitate employer-candidate connections, and display more relevant advertisements.
X, under the leadership of Elon Musk, has been actively diversifying its services beyond traditional social media. The company's expansion efforts include forays into financial services and recruitment. It was reported that X acquired Laskie, a job recruitment tool, marking its first acquisition since Musk's acquisition of Twitter for $44 billion in 2022. Musk relinquished his role as CEO of X, handing over leadership responsibilities to Linda Yaccarino, the former Chairman of Advertising and Partnerships at NBC Universal.
In recent events, X forged a partnership with an Israeli stock trading application called eToro, granting users access to stock trading through eToro's platforms. Furthermore, the company has secured money transmitter licenses in several U.S. states, indicating its aspirations to introduce payment-related functionalities. Notably, Musk's history includes co-founding PayPal, which originated from X.com, an early online bank he initiated. With these changes on the horizon, X appears to be charting a new course in the digital landscape, exploring opportunities beyond its origins as a social media platform.
Can X Be Competitive Enough in Future?
The future of the revamped social platform X, formerly Twitter, holds intriguing possibilities, particularly with Elon Musk at the helm and his penchant for innovation and disruption. While it faces formidable competition from established social media giants like Facebook (Meta), Instagram, and others, X has several unique strengths and strategic moves that could position it as a competitive player in the social media landscape.
Biometric Data Integration: X's move to collect biometric data can be leveraged for enhanced security and user experiences. For instance, biometric authentication for account access could provide an extra layer of protection against hacking and impersonation, potentially making it more appealing to users concerned about privacy and security.
Employment and Professional Networking: With the inclusion of employment data, X could evolve into a professional networking platform rivaling LinkedIn. Users may find value in a social network that seamlessly integrates job recommendations and connections, especially if X can offer unique tools for job seekers and employers.
Elon Musk's Vision: Musk has a history of pushing the boundaries of technology and business. His leadership could lead to innovative features and integrations that set X apart. For instance, Musk's involvement in space exploration and electric vehicles might lead to unique content partnerships and discussions on X, attracting niche communities.
Diversification of Services: X's expansion into financial services and other sectors could create a multifaceted platform that caters to various user needs. For instance, integrated stock trading and payment features can enhance the user experience and broaden X's appeal.
Community Engagement: X could foster vibrant and interactive communities, similar to how Twitter has been a platform for real-time discussions and information sharing. This could be especially valuable in areas where other social networks have faced criticism for their handling of content and moderation.
Global Reach: If X continues to expand internationally, it could tap into diverse markets and audiences, further fueling its growth and competitiveness.
However, X also faces significant challenges, including regulatory scrutiny, privacy concerns, and the need to differentiate itself from well-established competitors. Success will depend on how effectively it can execute its vision, provide value to users, and navigate the evolving social media landscape. If X can innovate while addressing these challenges, it has the potential to become a competitive force in the social media sphere.
By Martin Abbott
More content by Martin Abbott