Alibaba Splits Into Six Parts – Everything Traders Need to Know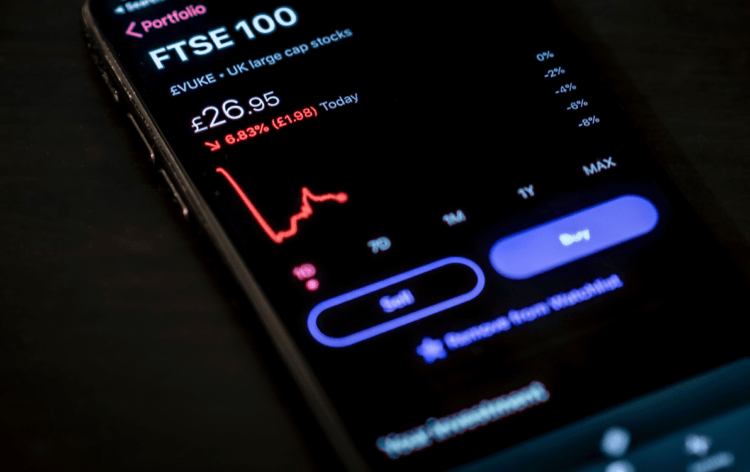 Alibaba Group Holding Limited is a Chinese multinational conglomerate specializing in e-commerce, retail, Internet, and technology. Founded in 1999 by Jack Ma, Alibaba has grown to become one of the largest and most powerful companies in the world. As of September 2021, Alibaba had a market capitalization of over $490 billion, making it one of the most valuable companies in the world. The company operates numerous online marketplaces, including Alibaba.com, Tmall, and Taobao, and has expanded into cloud computing, digital media, and entertainment.
Alibaba's stocks are among the most traded in the world, with the company listed on the New York Stock Exchange (NYSE) and the Hong Kong Stock Exchange (HKEX). The company's shares are also included in several major stock market indexes, including the S&P 500 and the Hang Seng Index.
Recently, there has been news of Alibaba splitting into several pieces. In this article, we will discuss the reasons behind the split, how it will affect Alibaba's business, and what it means for stock traders.
Things You Should Consider While Investing in Alibaba Stocks
Alibaba stocks are considered among the most profitable stocks in the world, given the company's dominance in the Chinese e-commerce market and it's rapidly expanding global reach. Here are some key features of Alibaba stocks:
Market Capitalization: Alibaba has a massive market capitalization of over $490 billion, making it one of the most valuable companies in the world. This reflects the market's confidence in Alibaba's ability to continue growing its revenue and earnings.
High Growth Potential: Alibaba has consistently reported strong growth in revenue and earnings over the years. The company's revenue grew by 37% year-over-year in the fiscal year 2021, while its net income increased by 52%. This growth is driven by the increasing adoption of e-commerce in China and the company's expanding global presence.
Diversified Business: Alibaba operates in several business segments, including e-commerce, cloud computing, digital media, and entertainment. This diversification helps to mitigate risks and provides opportunities for growth in different markets.
Strong Competitive Position: Alibaba's dominance in the Chinese e-commerce market gives it a strong competitive position against other players. The company's large customer base and vast network of suppliers and merchants provide a significant advantage over competitors.
When considering whether to invest in Alibaba stocks, traders should consider several factors. Firstly, they should assess the company's financial performance, growth potential, and competitive position. They should also consider the potential risks, such as regulatory changes, geopolitical tensions, and competition from other players.
Traders should also consider the overall market conditions and trends. For example, shifts in consumer behaviour, changes in trade policies, or economic downturns can affect Alibaba's performance and stock prices. Additionally, traders should consider their investment goals and risk tolerance, as Alibaba's stocks may be more volatile than other investments.
In summary, Alibaba stocks are a popular choice for traders looking for high-growth investments with a strong competitive position. However, traders should carefully consider the potential risks and market conditions before making investment decisions.
Alibaba Decided to Split Into 6 Parts
Alibaba has announced its plan to split into six parts, a move that investors have welcomed as a way to unlock the value of the Chinese tech giant. After two years of regulatory pressures weighing on the stock, the restructuring plan has sparked a surge in the share price, which jumped by 14.3% on Tuesday, marking its best performance in nine months. While the reorganization won't affect the company's stock listings in Hong Kong and the US, the restructuring could transform how analysts and investors view Alibaba stock.
Instead of using a valuation framework like forward price-to-earnings (P/E), investors are likely to value the stock as the sum of the parts (SOTP), with new clarity on the subsidiaries if and when they go public. This would provide pricing insight into Alibaba's business elements that may have been overlooked while analyzing the company as a sweeping tech conglomerate.
The move towards a holding company structure should retain significant interests in any subsidiaries that go public, with the holding company still in existence, wholly owning the core Chinese e-commerce business. Despite the recent surge, the stock still trades below its October 2020 record high of approximately $317, but the restructuring may provide a boost for Alibaba's long-term growth prospects.
By Martin Abbott
More content by Martin Abbott