Amazon's $4 Billion Investment in Anthropic: Paving the Future of AI Innovation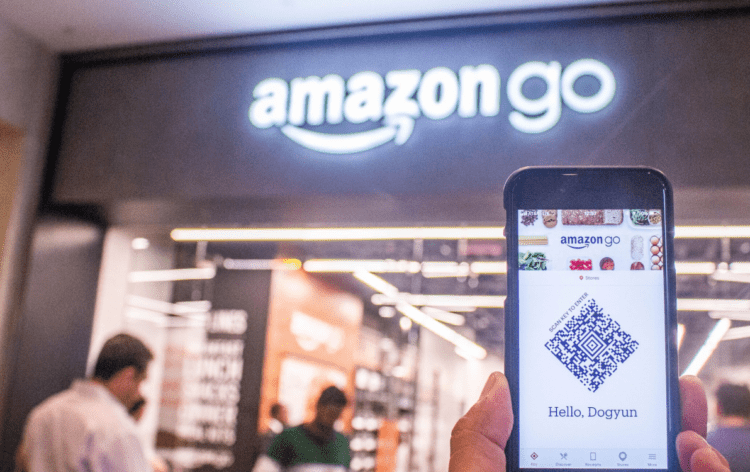 In a seismic shift within the burgeoning field of artificial intelligence, Amazon has made a bold move, signaling its commitment to AI innovation. The e-commerce giant is poised to invest a staggering $4 billion in Anthropic, a formidable contender in the AI landscape, directly challenging OpenAI, the developer behind the acclaimed ChatGPT. This significant investment underscores the crucial role that AI is currently playing in shaping the future landscape of technology and commerce.  As Amazon intensifies its focus on AI-driven solutions, the stage is set for a high-stakes battle that could redefine the AI landscape and transform the way we interact with machines.
Amazon's $4 Billion Bet on Anthropic: Powering the Future of AI Innovation
Amazon, the e-commerce juggernaut, has made a resounding statement of intent in the world of artificial intelligence (AI) by announcing a substantial investment of up to $4 billion in Anthropic, an AI firm with burgeoning potential. This strategic maneuver marks Amazon's aggressive foray into the AI arena, as it seeks to maintain competitive parity with formidable rivals like Microsoft and Alphabet's Google.
Anthropic, a relatively young player in the AI landscape, emerged from the visionary minds of former executives at OpenAI, an organization renowned for its pioneering contributions to AI research. Anthropic has recently unveiled its latest creation, Claude 2, an advanced AI chatbot that is already generating significant buzz within the industry.
This high-profile investment underscores Amazon's keen interest in the captivating realm of generative AI, a domain encompassing transformative technologies like OpenAI's ChatGPT and Anthropic's groundbreaking Claude chatbots. In an unprecedented show of collaboration, the two companies have forged a strategic alliance to propel generative AI forward. Anthropic has chosen Amazon Web Services (AWS) as its primary cloud provider, a testament to the technological prowess of AWS.
Through this partnership, AWS customers will gain exclusive early access to a spectrum of innovative features designed to customize and fine-tune AI models, setting the stage for cutting-edge applications of generative AI. Anthropic's commitment to excellence extends to the utilization of custom AWS-designed semiconductors, which will serve as the bedrock for training the foundational AI models underpinning their applications.
In a landscape largely dominated by chip giant Nvidia, whose graphics processing units have reigned supreme in AI model training, Amazon's alliance with Anthropic seeks to demonstrate the viability of alternative chips for AI tasks. It signals a compelling shift in the hardware paradigm within the AI industry.
Furthermore, AWS customers will have the invaluable opportunity to harness Anthropic's AI models through Amazon Bedrock, a versatile cloud-based service that streamlines the development of generative AI applications. This collaborative effort underscores Amazon's ambition to be the ultimate destination for AI solutions, boasting not only its own AI chips for training expansive models but also offering customers the ability to design their generative AI applications, all seamlessly integrated into the Amazon cloud ecosystem.
The backing of Anthropic by tech giants like Google and Salesforce Ventures further amplifies the resonance of this investment. This wave of support follows in the wake of Microsoft's landmark multi-billion dollar investment in OpenAI, the creative force behind ChatGPT, earlier this year.
Amazon's strategic alignment with Anthropic represents a pivotal moment in the AI landscape, one that promises to reshape the future of artificial intelligence, setting the stage for unprecedented innovation and technological advancement. As these industry titans converge, the world watches with bated breath to witness the transformative potential that this union could unlock in the realm of AI.
Will It Help Amazon to Become the Company of the Future?
Amazon's substantial investment in Anthropic and its strategic collaboration in the field of generative AI holds the promise of significantly bolstering the company's position as a future leader in the tech industry. Here's how this move can be instrumental in Amazon's ascent to becoming a technological powerhouse:
AI Innovation: Amazon's investment in Anthropic represents a major commitment to AI innovation. By harnessing the expertise of Anthropic's team, Amazon gains access to cutting-edge AI technologies and insights, enabling the company to stay at the forefront of AI development. This positions Amazon to create innovative AI-driven products and services, catering to a wide range of industries.
Cloud Dominance: Amazon Web Services (AWS) being selected as the primary cloud provider for Anthropic underscores AWS's dominance in the cloud computing space. This partnership not only brings in significant revenue but also solidifies AWS as the go-to platform for AI-related solutions. AWS can offer its vast customer base exclusive access to Anthropic's AI capabilities, further enhancing its appeal.
Custom Semiconductor Development: Utilizing custom-designed semiconductors for training foundational AI models is a strategic move. It allows Amazon to optimize hardware for AI workloads, potentially reducing costs and increasing the efficiency of AI model development. This may eventually lead to the creation of AI-specific hardware products, enhancing Amazon's presence in the hardware market.
One-Stop AI Shop: Amazon's aspiration to be a one-stop shop for AI solutions is accentuated by Amazon Bedrock, which allows customers to build generative AI applications using existing models on the Amazon cloud. This simplifies AI development for businesses and reinforces Amazon's position as a comprehensive AI service provider.
Competitive Edge: In the highly competitive technology sector, maintaining a leading position in AI innovation is of paramount importance. Amazon's partnership with Anthropic positions it squarely in the arena of major industry players such as Microsoft and Google. This rivalry compels Amazon to consistently extend the frontiers of AI, cultivating a corporate culture rooted in innovation and a pursuit of excellence.
Diversification and Expansion: AI has applications across various sectors, from e-commerce and logistics to healthcare and entertainment. Amazon's commitment to AI investment positions the corporation to diversify its product and service portfolio, paving the way for expansion into previously unexplored markets. The utilization of AI can empower Amazon to elevate customer interactions, optimize its operational processes, and uncover fresh avenues for generating revenue.
In summary, Amazon's investment in Anthropic and its strategic focus on generative AI not only fortifies its presence in the tech industry but also sets the stage for pioneering advancements. By embracing AI innovation, cloud leadership, and hardware optimization, Amazon is poised to become a future leader, shaping the trajectory of technology and redefining the way we interact with AI-powered solutions.
By Giorgi Mikhelidze
More content by Giorgi Mikhelidze