Binance's Troubles Down Under: Regulatory Scrutiny and Operational Challenges in Australia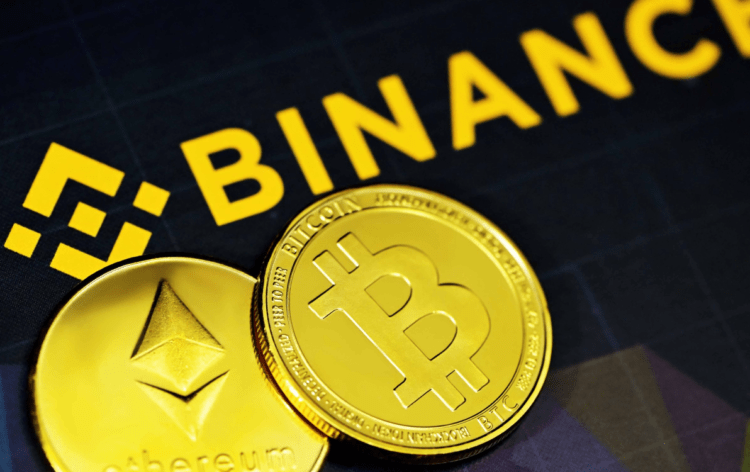 In the ever-evolving landscape of cryptocurrency exchanges, Binance Australia has found itself facing intensified scrutiny from regulatory authorities. As the Australian government seeks to enhance consumer protection and mitigate potential risks associated with digital asset trading, the operations of Binance Australia have come under closer examination. This article delves into the growing regulatory challenges confronting Binance Australia, exploring the implications for the exchange and its users. From tightening Know Your Customer (KYC) requirements to ensuring compliance with anti-money laundering (AML) regulations, the scrutiny facing Binance Australia highlights the ongoing efforts to strike a balance between fostering innovation and safeguarding the integrity of the cryptocurrency market.
Binance in Australia – What You Should Know
Binance, one of the world's largest cryptocurrency exchanges, has made significant strides in Australia, tapping into the country's growing interest in digital assets. Binance Australia has created a platform specifically designed for traders and investors in the local market, granting them access to an extensive selection of cryptocurrencies.  The exchange's presence has contributed to the expansion of the cryptocurrency ecosystem in the country, opening up opportunities for individuals to participate in this emerging asset class.
Binance Australia's success can be attributed to its robust infrastructure, extensive selection of listed cryptocurrencies, and commitment to security measures. The exchange has implemented strict security protocols, including two-factor authentication and cold storage for customer funds, instilling confidence among users regarding the safety of their digital assets. Moreover, Binance Australia has actively engaged with the local community, organizing educational events and fostering partnerships to promote cryptocurrency awareness and adoption.
The platform's user-friendly interface and advanced trading features have attracted both novice and experienced traders, enabling them to capitalize on market opportunities. Binance Australia offers a variety of trading pairs and liquidity options, allowing users to easily buy, sell, and trade cryptocurrencies in real-time. Its intuitive trading platform, coupled with competitive fees, has positioned Binance Australia as a preferred choice for Australian cryptocurrency enthusiasts.
Furthermore, Binance Australia has embraced regulatory compliance, striving to operate within the framework set by Australian authorities. The exchange has taken steps to adhere to Know Your Customer (KYC) and anti-money laundering (AML) regulations, requiring users to complete verification processes to ensure a secure and transparent trading environment. By aligning with regulatory standards, Binance Australia aims to instill confidence among regulators and foster a long-term sustainable presence in the Australian market.
In conclusion, Binance Australia has made significant strides in the Australian cryptocurrency market, providing opportunities for individuals to engage with digital assets in a secure and user-friendly manner. The exchange's success can be attributed to its robust infrastructure, extensive range of listed cryptocurrencies, commitment to security measures, and efforts towards regulatory compliance. As the cryptocurrency landscape continues to evolve, Binance Australia, like other exchanges, will need to adapt to changing regulations while addressing emerging trends to maintain its position as a leading platform in Australia's cryptocurrency ecosystem.
Binance Faces Some Serious Challenges in Australia
Binance, the world's leading cryptocurrency exchange, is facing increasing regulatory scrutiny on a global scale. Recent developments have highlighted the tightening regulatory landscape around the company, including actions taken by the Australian Securities and Investments Commission (ASIC).
As per a Bloomberg report, Binance's Australian offices were subject to searches by ASIC. The focus of these searches was specifically on the company's previously discontinued local derivatives business.
During a recent Twitter Spaces session, Changpeng "CZ" Zhao, the founder of Binance, acknowledged the immediate impact of external pressures on the company's operations. He highlighted that Binance has limited control over many of these challenges, reflecting the difficulties currently faced by the exchange.
The increased regulatory scrutiny has resulted in the loss of support from banking partners in Europe and Australia, along with other problems overseas. In Australia, Cuscal, the former payment provider for Binance's Australian dollar deposits, terminated its contract with the exchange due to the stringent requirements that needed to be fulfilled. As a result, PayID deposits have been suspended, although other services continue to operate normally.
In addition to the Australian derivatives exchange being shuttered in April, Binance faces ongoing monitoring from ASIC. The regulatory body's chair, Joe Longo, highlighted the importance of complying with classification requirements for clients.
Binance has made it clear that it is dedicated to collaborating with local authorities and complying with regulatory standards in Australia, with the goal of maintaining seamless service for its Australian user base. Unfortunately, the discontinuation of support from a domestic payments partner has caused disruption to an important channel for withdrawing local currency from Binance's Australian platform.
In another unfortunate turn of events, Paysafe Ltd., a European payments firm, has declared its intention to cease facilitating euro bank transfers to and from Binance, effective from September 25, 2023.
While Binance has faced challenges in various European countries, the payment company stated that this decision is unrelated to Binance's recent departure from multiple European Union countries.
At present, Binance and its founder, Zhao, are confronted with allegations from the United States Securities and Exchange Commission (SEC) concerning the mishandling of customer funds and defrauding customers. Furthermore, the company, along with its Brazilian representative, Guilherme Haddad, is contending with a legal summons in Brazil related to an alleged pyramid scheme.
These regulatory challenges and legal issues pose significant hurdles for Binance and Zhao, underscoring the complex environment in which cryptocurrency exchanges operate and the growing scrutiny faced by industry players.
By Martin Abbott
More content by Martin Abbott