BTC Faces Resistance: Examining the Factors Driving Its Price and the Path to Breaking Through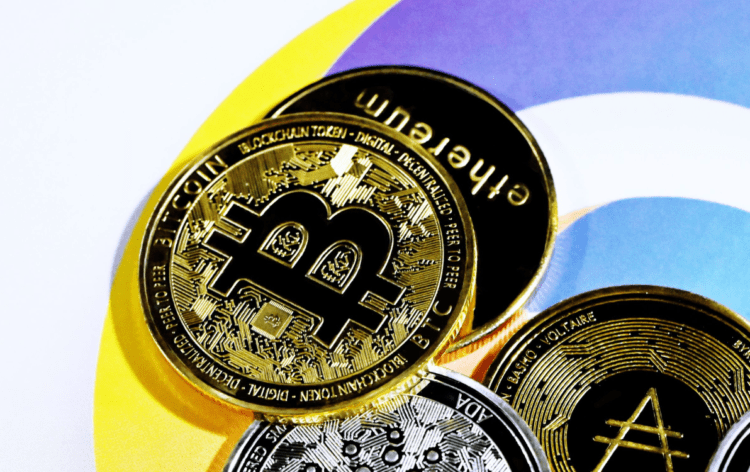 Bitcoin, the world's largest cryptocurrency, has had a volatile start to the year, with prices fluctuating wildly amid growing interest from institutional investors and increasing regulatory scrutiny. Despite the recent surge in value, Bitcoin has struggled to break through a stubborn resistance level, leading some traders to speculate that a major correction could be on the horizon.
In this article, we take a closer look at the current state of Bitcoin, exploring the key factors driving its price movements and the challenges it faces in breaking through resistance. We will examine the impact of macroeconomic factors such as inflation and monetary policy decisions, as well as industry-specific developments such as the growth of decentralized finance and the rise of stablecoins.
What Trends and Features Already Known About BTC
Bitcoin (BTC), the world's largest cryptocurrency by market capitalization, has seen a surge in interest and demand from traders and investors over the past few years. However, the price of BTC has been struggling to break through its current stubborn resistance level, which has created challenges and opportunities for traders.
It has been several years since massive fluctuations in BTC price has a huge impact on financial markets. As the cryptocurrency market has grown in size and scope, BTC's price movements have become increasingly influential on global financial markets. Many traders have been able to capitalize on the volatility of BTC's price fluctuations, earning significant profits through astute trading strategies.
However, trading BTC also carries significant risks. Traders need to be aware of the inherent volatility of cryptocurrencies, as sudden price movements can lead to significant financial losses. Furthermore, BTC is subject to regulatory and legal risks, which can impact its value and create uncertainty in the market.
One of the common trends observed in the price movements of BTC is its tendency to experience sharp rallies followed by significant pullbacks. This pattern has been observed several times over the past few years, with BTC's price rising rapidly before falling back to lower levels.
Despite its volatility and risks, BTC also presents new opportunities for traders. The emergence of cryptocurrency exchanges and trading platforms has made it easier for traders to buy and sell BTC, while the growing number of businesses accepting BTC as payment has increased demand for the cryptocurrency.
In conclusion, BTC's price fluctuations have had a significant impact on the financial markets, creating both opportunities and risks for traders. Traders who are able to identify and capitalize on the common trends in BTC's price movements can earn significant profits, but they must also be aware of the inherent volatility and risks associated with cryptocurrencies.
Current Struggles of BTC Price
In recent days, the risk markets have been in turmoil due to the closure of two US banks, Silicon Valley Bank and Signature, and concerns that Credit Suisse may also face a similar fate as its share price drops to new lows. Typically, during times of high-risk aversion, Bitcoin has seen a decline in value.
However, this time, the cryptocurrency market has remained resilient and has even grown stronger over the past week. Many believe that the failing traditional banking system has reinforced the belief that peer-to-peer digital currencies such as Bitcoin are immune to such financial woes.
The cryptocurrency market's resilience can also be attributed to the FTX/Alameda meltdown that occurred in mid-November. Although Bitcoin initially dropped to $15,487, it has since recovered and is currently just a few percent away from a new multi-month high, despite a sell-off in late February. The resistance level of $25.2k has been a significant hurdle for Bitcoin, and the cryptocurrency must break this convincingly to make fresh gains and eventually reach its target of $32k.
BTC is currently trading in overbought territory, as indicated by the CCI indicator, and all three moving averages are supportive. A few more days of consolidation may be necessary, but a fresh push higher could be on the horizon.
By Giorgi Mikhelidze
More content by Giorgi Mikhelidze