Online Forex trading is one of the most popular forms of financial endeavor that offers lucrative prospects to online traders.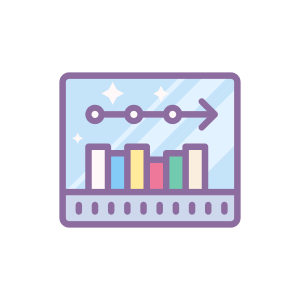 In today's technological world everyone is able to start Forex trading. There are virtually no obstacles in that matter except the actual experience of traders. You might be eager to start your career as a Forex trader but your current level of expertise in the field doesn't let you fully utilize the opportunities of the Forex market of 2019.
Many people would get scared away by the seemingly complicated world of currency markets, which seems reasonable to us: trading involves risking your hard-earned finances that would've been spent more productively. However, we're here to tell you that there is more to the world of Forex than meets the eye!
In this article, we're going to show you how to start trading with no money whatsoever. First, we'll talk about the simplest option – a demo account. We will explain what the demo account is and how it works.
Second, we'll move to a more sophisticated option – no deposit bonus – which still doesn't require any financial commitment from you, but offers some benefits in return.
Then, we'll tackle the question of when you should start considering real trading with real deposits. And finally, we'll answer some other frequently asked questions about Forex trading.
Start trading with no money using Demo Account
If you're totally unfamiliar with the world of Forex trading, this chapter is for you. You might be interested in currency trading and want to make it a source of income someday. However, knowing that you have no trading experience whatsoever, you shrug at the possibility of making a poor financial decision and losing all your money. With that in mind, you completely discard online trading.
Well, worry not, because we've got you covered. There is a way you can get familiar with currency trading. It's called a demo account.
What is a demo account?
The demo account is essentially a normal trading account with all its Forex markets, leverages, spreads, and bonuses (don't worry, we'll explain these tools in a bit); it even lets you start trading right away – buy any currency and then sell it anytime you want. Want to know why you should be doing it? Because it's completely free!
You don't need to make any initial deposits to be eligible for trading. You just head over to the broker's website of your liking, see if they have an offer of a demo account, sign-up and start trading! You might be asking, why is it free? Doesn't the broker need to make a profit to be able to exist?
Well, that is the thing. The demo account is completely free in all ways. Not only does it mean that you can start trading without deposit of any quantity, but you also won't be able to withdraw a penny if you manage to make any profit. That is the deal. You trade like it's a game and you react to it like it's a game. Everything happens in a virtual world, but with real numbers and real markets.
Gain experience with the demo account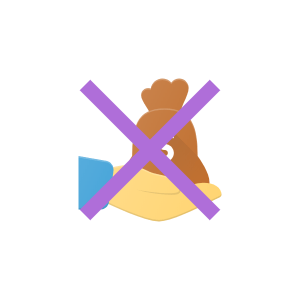 The main reason why you should be opting for this option is that you need a lot of experience to successfully trade with a realistic possibility of making a profit. Not only that, you need to acquire patience, discipline, and perseverance that are also very crucial to this endeavor. By training in a virtual Forex world, you'll be able to devise trading plans and see them work or fail in real life. This way, you'll get a better sense of how currency markets work and what are their key characteristics to keep in mind.
One thing that the demo account is criticized for is its lack of a real-life emotional connection. Some people have a hard time getting a lesson if they don't learn it the hard way. They might be buying or selling currencies on a virtual Forex market for a long time but still making no progress in terms of experience. That's because they don't make a bet on their own money. They don't have an emotional connection to their financial decisions, that's why every step they take seems fun and entertaining instead of serious and full of risk.
If you're that type of person who learns the hard way, then you might be better off with finding a broker that offers mini or micro-accounts. This way, you'll be able to participate in online trading with the least amount of commitment on your part. For example: with the mini account you'll be able to start Forex trading with $1 only.
But if you prefer to just enjoy the trading process and learn new skills along the way without paying a penny, then a demo account is just for you.
Which brokers let you trade without money using Demo account?
Now, that you've decided to open up a demo account, let's pose another question: which broker should you choose for this endeavor?
Let's just forget for a minute that we're talking about the demo account and the Forex trading without money, and think instead about the criteria that we should be paying attention to when looking for brokers. We'll discuss these criteria further down below but for now, these are some of the most important ones:
Does the broker have a compelling regulation? Are they regulated by the major developed countries or some random distant islands that have no real legal power of any sort?
Does the broker offer over-the-top trading terms and conditions or are they more grounded in their offerings?
Does the broker have a good reputation on the Internet?
If you pay close attention to these key issues and weigh every single broker according to these standards, then you should be fine.
Scammer brokers distort your perception of markets
The reason why we discarded demo accounts for a second here is that most of the time when you open up a demo account and start Forex trading without money, these criteria won't make a significant influence on your trading experience. You're trading virtually, remember? The only major influence that these characteristics can have is through portraying the market conditions a certain way. For example, a scammer can paint a picture of the lucrative market with dreamy trading conditions, which can distort your perception of the real market and impede your chances of success when you decide to move to the real trading account. But apart from that, these characteristics won't affect you in any major way.
Filtering brokers through these criteria will ensure that if they're credible when it comes to real-world trading, then they can be trusted with the demo accounts as well. One such credible broker that we recommend is XM, which has several licenses from Australia, Belize, and Cyprus. The company is well-known in over 196 countries and does provide sophisticated demo trading experience with an initial $100,000 on a virtual trading balance.
But a demo account is not the only way you can gain initial experience in Forex trading without spending the money of your own. In the next chapter, we'll take a look at the second, and perhaps the more exciting option, which is no deposit bonus.
How to start Forex trading without money and even earn some?
Now, let's take a look at a different case where, again, you're totally unaware of the trading process and want to step into it without inflicting major risks to your personal finances. But this time, you want something else; you want to earn a buck or two along the way. It seems a bit unrealistic, right? What broker would offer free trading and even add free money on top of this?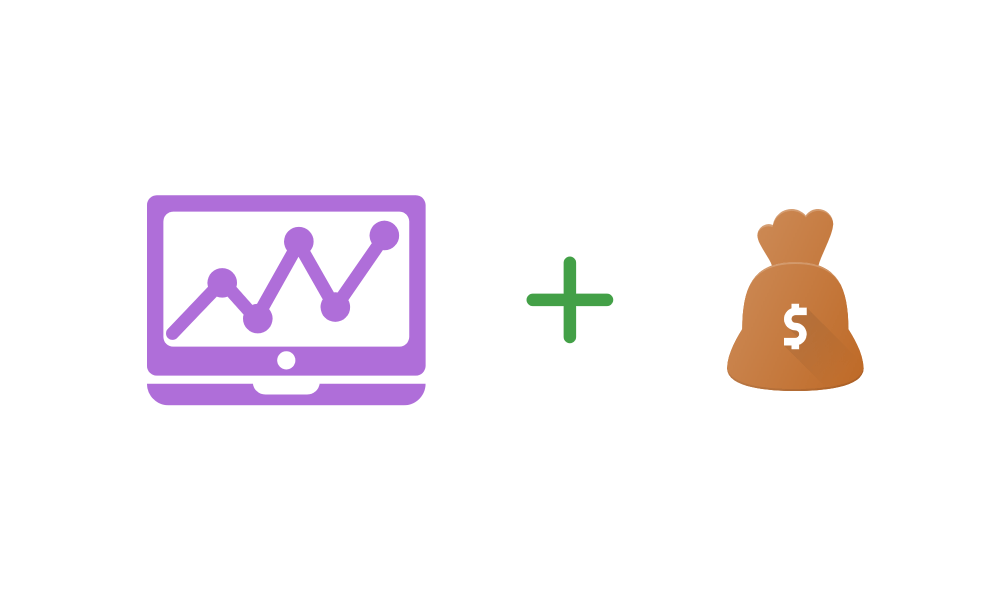 Well, it turns out that many brokerages actually offer these conditions and make a reasonable profit themselves. It's called no deposit bonus and in this chapter, we'll cover every crucial aspect of it.
What is a no deposit bonus?
No deposit bonus is essentially another way of letting novice traders improve their Forex skills and expect something of value in return. It is still free and doesn't require minimum deposit commitments from users, just like a demo account. It's arguably the best way to sharpen your skills because, unlike a demo account, it provides free money to trade Forex and lets traders keep some at the end of it.
Getting a no deposit bonus in the 2019 Forex market might be somewhat challenging but, when considering the perks of this option, it's definitely worth the trouble.
How does it work?
So, here's how it works. For better visualization, let's assume that you found a broker company that offers $100 of no deposit bonus (which is way higher than what most credible brokers offer). First, you need to register as a no deposit bonus beneficiary using a relevant account type. The chances are, the customers will be required to disclose many personal credentials such as their ID, contact information, etc. This is because the company has to make sure that they lend their money to someone who's taking online trading seriously.
Once you create an account, you'll soon get $100 of bonus from the broker. But the thing is, you won't be able to withdraw the money at any time. You see, there's this saying in Economics: there's no such thing as free lunch! No company, granted that they're focused on some sort of profit, is going to give out their money without expecting some benefits in return. This is certainly the case for no deposit bonus. You're getting the money to start Forex trading without investment from your part.
In order for you to use the money that was given to you, you need to meet some additional requirements. These requirements vary from broker to broker, but there are some common ones that pretty much every company demands:
As mentioned, you'll be required to enter your personal information when creating an account;
You'll be given a goal of trading volume that you need to meet if you want to use a gifted bonus;
You'll have to meet this goal before the given deadline.
Again, there are some specific additional criteria that certain brokers demand, however, listing them individually could take a lot of time and is not necessary in this case.
Leverage is your friend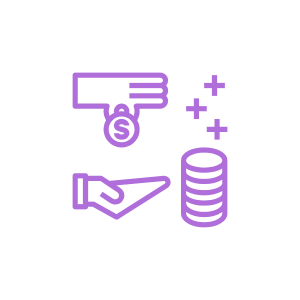 So, let's continue with our virtual case of $100. When you get the money, you're required to trade with it with the volume of, say, $1 million. And the deadline is one month. Now, at first, it might seem a very big requirement for a novice trader. But with closer inspection, everything starts to make sense.
Every brokerage company has some rate of maximum leverage. The maximum leverage is the amount of money that the broker is willing to lend you in your trading ventures. For example, the company that gives you a free bonus of $100 to trade online without deposit of your own, has leverage that goes up to 1:500. This means that for your $100 you're able to actually trade with 100*500, which is $50,000. Now, this is not the money you'll be able to withdraw at the end of your deadline. It's just the amount with which you can perform trading activities. With $50,000 on your trading account, you'll be able to meet required $1 million in 20 trading operations. Not that hard for a month, right? Plus, it doesn't matter what the outcomes are – every operation counts.
Now, the reason why the leverage is so beneficial to the traders is that it makes every benefit ever-more lucrative. Say you are planning to buy euros with your $100. The exchange rate between USD/EUR, for this instance, will be 0.9. It means that with 100 dollars you're able to buy 90 euros. In a normal case, if the euro were to appreciate in relation to the US dollar and the USD/EUR exchange rate miraculously fell to 0.8, you'd be able to buy 112.5 US dollars with your current 90 euros. This means that you made a 12.5% profit out of your endeavor.
Now, consider that instead of $100, you started trading with $50,000. To apply the same rules as before, you'd be able to make $6,250 of profit. Are you following so far? Good, let's go on.
So, you've finally reached your deadline and have a trading volume of $1 million. Now you can think about withdrawing the money that you've earned by trading without investment. The amount of money eligible for withdrawal is the amount of profit that you've made as a result of your trading ventures excluding no deposit bonus fee that the broker will likely require. For example, let's say you made $10,000 of profit with the initial $100 and the no deposit bonus fee is 10%. You'll be able to withdraw 90% of the $11,000, which is $9,900 and leave $1,100 to the broker.
As a result, both the trader and the company make benefits out of no deposit bonus. Particularly the trader because, not only do they make some money, but they also gain valuable experience in Forex trading.
Which broker lets you start trading for free with no deposit bonus?
As we already discussed in the demo account chapter, choosing the right broker for your financial activities depends on a lot of specific criteria. This couldn't be truer for the no deposit bonus as well.
The Internet is full of brokerage companies that offer eye-catching headlines like how to start trading without money and claim to have over-the-top no deposit bonus terms and conditions that could potentially lure customers into a financial Ponzi scheme. You should be careful when deciding on which broker to entrust your private information. The first thing to look for is credible regulatory measures.
Many companies claim that they have a license of a random third-world country that actually lacks any legal or political power of any sort. For example, a broker might say that they have a license of St. Vincent and Grenadines which, to many unfamiliar customers, might be deceiving. You should know that these distant countries are not able to control companies' financial activities, let alone prevent them from scamming their customers. So, look for those companies that have a license from more powerful countries like Germany or the UK.
Flashy numbers aren't always real!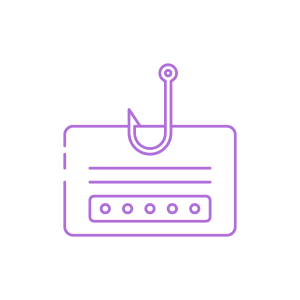 Another thing to keep in mind is how flashy the offers are. For example, the company can be offering 1:1000 maximum leverage that, if you remember the mechanism behind this tool, can bring a lot of fortune to the trader. In addition to that, the initial no deposit bonus can be, again, $100 or more, which is way higher than the market average. Remember that when these offers seem too good to be true, they might as well be.
However, even if you're able to examine brokers yourself, there's still going to be some parts left unchecked that will eventually prove crucial. For that matter, find the reviews on the Internet that examine the terms and conditions of the given broker. The chances are, there will be several articles that will give you an overall idea of how credible the broker is.
Just because we've already mentioned that broker in our article, we're going to recommend XM broker for no deposit bonus as well. The company offers a $30 bonus that will be transferred to your balance once you've created an account with all the personal information like the full name, e-mail address, phone number, country of residence, etc. The broker supports both MT 4 and MT 5 trading platforms and lets you use them on Windows, macOS, or mobile devices. Once you get your bonus, you'll have 30 days of limit start Forex with no money, after that, it'll get canceled and you won't be able to withdraw it.
When to transition from no deposit to live funded account?
Now that we've covered the question of how to start Forex trading without investment, let's talk about when you should consider stepping up your trading game.
The amount of time necessary to become proficient in Forex trading is very subjective and varies from person to person. You can start trading with your demo account and in one month master every basic technique to be able to move to the live funded account. Or, you could be running a demo account for a year and still the Forex trading was an unconquerable mountain. Again, it's highly subjective.
However, on average, it takes about six months to learn basic terms and techniques and be ready for the next level. And by the way, here are some of these techniques and tools that you should pay attention to.
The basic tools to consider when trading without money (and with money, as well)
In this article, we mentioned some of the trading tools like leverages, bonuses, etc. Now let's tackle each of them and see what they represent.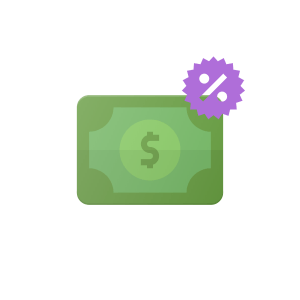 As you already know, the leverage is the amount of virtual money that the broker is willing to add to your deposit. For example, a 1:100 leverage rate means that for every dollar that you invest in Forex trading, the company will add 99 dollars to make it $100. This way, you're much more capable of not only reaching a designated trading limit and deadline while performing Forex trading without deposit but also make reasonable profits out of currency trading.
Next up, bonus. This is the amount of money that the company gifts to the trader. The difference between a bonus and leverage is that you can actually withdraw the money given as a bonus, while the leverage always stays to the company.
Another important indicator in currency markets (and not only) is spread. Spread is the difference in selling and buying price between the trading pairs and is measured in pips. For example, the spreads for the EUR/USD of 1.0 pips means that you're able to buy 1 euro with, say, 1.2 US dollars but can only sell it for 1.1 US dollars.
Always stay ahead of the curve
Forex trading is closely, even incrementally, linked to world politics, which is logical to assume: currencies are legally issued by the countries' governments. They've got the exclusive right on regulating money supply on the currency markets.
Every change in the Forex market depends on what the conditions are in the political/economic relations between the countries. If suddenly a piece of shocking news broke out that the US has started a nuclear war with China, the US dollar and Chinese yuan would go all over the place and cause a major cataclysm on the market.
That's why it is of the utmost importance that you always stay updated with global affairs and be prepared to make sudden financial decisions. Try the mainstream high-authority publishers like Bloomberg, Reuters, etc., that keep a close eye on world politics.
If you're able to predict what a certain political/economic event can invoke, you'll be capable of successfully conducting your trading ventures.
We hope, now you know how to trade without money and gather valuable experience along with some money as well.
Frequently Asked Questions
Q: What is the difference between the demo account and live funded account?
A: A demo account is a type of trading account that lets you trade on actual markets with actual numbers and conditions but with no financial commitment on either part. You're not required to make a deposit and the broker is not required to give you the profit that you made while trading. Unlike the demo account, you have to make at least a minimum deposit requirement (which is different for every broker), but also be eligible for the profit that you made. This is the main difference.
Q: How to start trading Forex with no money in South Africa?
A: When looking for a local brokerage company, or the one that covers your country, you need to look for their regulatory remarks and see, if they have access to your area. In this case, you need to be looking for companies that mention the license from the South African Reserve Bank (SARB), which is the main regulating body of the country that overlooks financial companies. For example, you can use XM, Forex.com, or other brokers that are allowed to provide their service to the citizens of South Africa.
Q: Should I disclose my personal information when registering for no deposit bonus?
A: The short answer to this question is yes, you should and there are several reasons why. First of all, the company has to verify that you're taking Forex trading seriously and are going to use their service in real life. By checking your personal credentials, they can eliminate the possibilities of unfaithful activity from your part. On the other hand, to eliminate scamming possibilities from the broker's part, you also need to be looking for those brokers that demand personal information. Here's why: If the company claims that they don't need your precious information to let you trade without deposit and even give you access to their own money, then there's a big chance that they're trying to lure you in. They either won't let you withdraw the money at the end of the deadline or even force you to make a small deposit to be able to withdraw the earned profit.