Find Out Some of the Biggest and Newest Crypto Events Around the World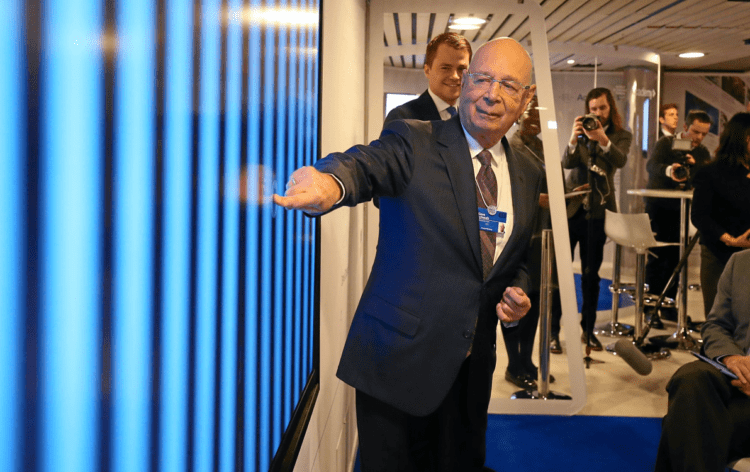 As the world becomes more interested in cryptocurrencies and their potential for changing the way we view finance and money, attending crypto events has become increasingly important. Such events are very useful to be informed about the latest news and trends in the market and taking an advantage of them. With the growth of the crypto industry, there has been an explosion of events around the world that cater to everyone from seasoned investors to curious newcomers.
In this article, we will explore some of the recent crypto events that may be of interest to those looking to expand their knowledge and investment opportunities in the crypto space. Whether you're looking to learn more about the latest blockchain technology or connect with other crypto investors, attending these events could be a great way to enhance your understanding and take your crypto investment game to the next level.
Biggest Annual Crypto Events, You Have to Check
Attending crypto events is crucial for anyone interested in the world of cryptocurrency. These events offer a wealth of information, networking opportunities, and insights into the latest trends and developments in the industry. Whether you are an experienced trader or just starting, attending crypto events can provide valuable knowledge that can help you stay ahead of the curve.
The chance to meet new people and create new like-minded networks is the main benefit of such projects. This can lead to potential business partnerships, collaboration, or job opportunities. Additionally, attending crypto events can provide access to industry experts and thought leaders, allowing attendees to gain insights into the latest developments, trends, and market forecasts.
Here are three of the biggest annual crypto events that are worth attending:
Consensus – Consensus is one of the largest and most prestigious blockchain events in the world. The event covers various topics such as blockchain technology, cryptocurrencies, and decentralized applications. The conference provides a platform for attendees to interact with industry experts, participate in workshops, and network with industry leaders.
Blockchain Summit – Blockchain Summit is a leading global event for enterprise blockchain and DLT. The Blockchain Summit is a highly anticipated gathering that draws top executives and decision-makers from various industries, such as finance, healthcare, and government. The summit offers engaging panel discussions, insightful keynote speeches, and productive roundtable sessions, creating opportunities for attendees to network with blockchain experts, discuss current trends and innovations, and potentially establish partnerships. The Blockchain Summit serves as an ideal platform for individuals interested in enterprise blockchain applications to expand their knowledge and explore the possibilities of implementing blockchain solutions within their organizations.
Bitcoin 2022 – This event is especially with a massive number of attendants. The event also features a startup competition, where attendees can discover new and innovative blockchain projects. Bitcoin 2022 is an excellent event for anyone interested in Bitcoin and its potential as a global currency.
Top Crypto Events for April 2023
InsideTrade has compiled a list of cryptocurrency events happening in April that are noteworthy, significant, and large-scale.
CODEstantine is an annual event held in the southern region of Serbia, known for being the biggest conference for experienced developers. At the upcoming conference, top industry specialists will discuss their insights and understanding of the most recent technological advancements, particularly cybersecurity, programming languages, and other related concerns pertinent to the blockchain industry. The AIM Summit, recognized as the leading summit for alternative investment management since 2015, will offer detailed panel discussions, expert sessions, presentations, and casual conversations on opportunities and developments within the world of alternative investments such as private equity, venture capital, private debt, hedge funds, real estate, digital assets, FinTech, and blockchain.
Ethereum Zürich is a hackathon and conference organized by the UZH Blockchain Center for the Ethereum community. The conference will showcase presentations from industry experts on various topics including the Ethereum Community, VMs and Blockchain Execution.
Web3 Con Canarias will bring together entrepreneurs, investors, developers, and opinion leaders to discuss the latest trends, technologies, and business models in support of the Web 3.0 ecosystem. The event will feature workshops and a pitch competition for Web3 startups, followed by a large party.
Another noteworthy event is the Instant Payments Summit, which has toured throughout Europe and returns to Frankfurt this spring for the first time since 2017. More than 25 speakers will be presenting at the Instant Payments Summit, sharing insights on the Nordic payment market and updates on the European Payments Initiative (EPI) and PAN European Payments.
On the other hand, the MIT Bitcoin Expo is commemorating its 10th year in 2023, with a program that has grown beyond blockchain innovations to cover various topics like L1 and L2 infrastructure, regulation and governance, privacy, and decentralized applications. The event will include a hackathon and a networking event exclusively dedicated to women in the blockchain industry.
By Giorgi Mikhelidze
More content by Giorgi Mikhelidze