Mexico is home to some of the richest people in the world, and wouldn't it be great to know who makes the top ten list of richest Mexicans? Based on the data from LaTarde Ecuador, we have listed the top 10 richest people from Mexico below, with a bit about who they are, where they come from and how they got the money that makes them as rich as they are today. Why do we need to talk about that? Well, success stories usually inspire additional success stories and if this article helps someone find a way for them to become a billionaire as well, then who are we to not do our best to help them by introducing new concepts to them?
This list does not consider the unofficial list of the richest people in Mexico, which, let's be honest, might be very different from what we have presented here. The dark world of Mexican crime and drug trafficking has allegedly produced a lot of billionaires who all contend for the position of the richest person in Mexico. Today, we are considering a different kind of person, those who have made their money through legitimate means by trading, investing and building their empires through hard work and a lot of thinking. Those are the richest men in Mexico that should be known for the money, not the others. The legitimate billionaires are the ones that should serve as inspiration for you to become a billionaire yourself.
1. Carlos Slim Helu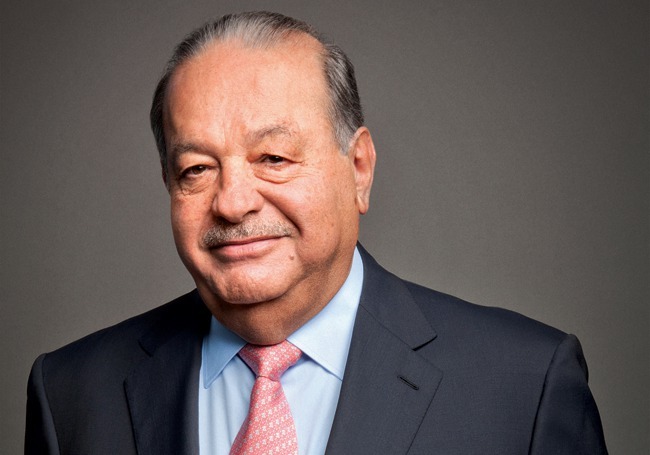 Appearing at the top 5 richest persons worldwide list, Carlos Slim has a net worth of $62.4 billion at the age of 79. Through his conglomerate, Grupo Carso, he has a lot of interests in Mexico in various industries. In fact, in the Mexican Stock Exchange, 40% of it lists Slim's companies, which range from transport, energy, real estate, entertainment, finance, education and many more. With his investment portfolio being as wide and as varied as it is, it is not surprising than Carlos Slim is the richest man in Mexico in 2019. Although, this might be changing sometime in the future, as Mexico is seeing more and more people become billionaires and make money. During the years 2010 and 2013, he was ranked as the richest person in the world by Forbes magazine. Since then, he has lost some of the billions of his net worth, but he remains as one of the richest people in the world for a good reason. Besides business, he has a great and rather huge car collection and is an active philanthropist who works a whole lot to improve the conditions that the people in Mexico live in.
Check XM Forex broker conditions here!
2. Germán Larrea Mota-Velasco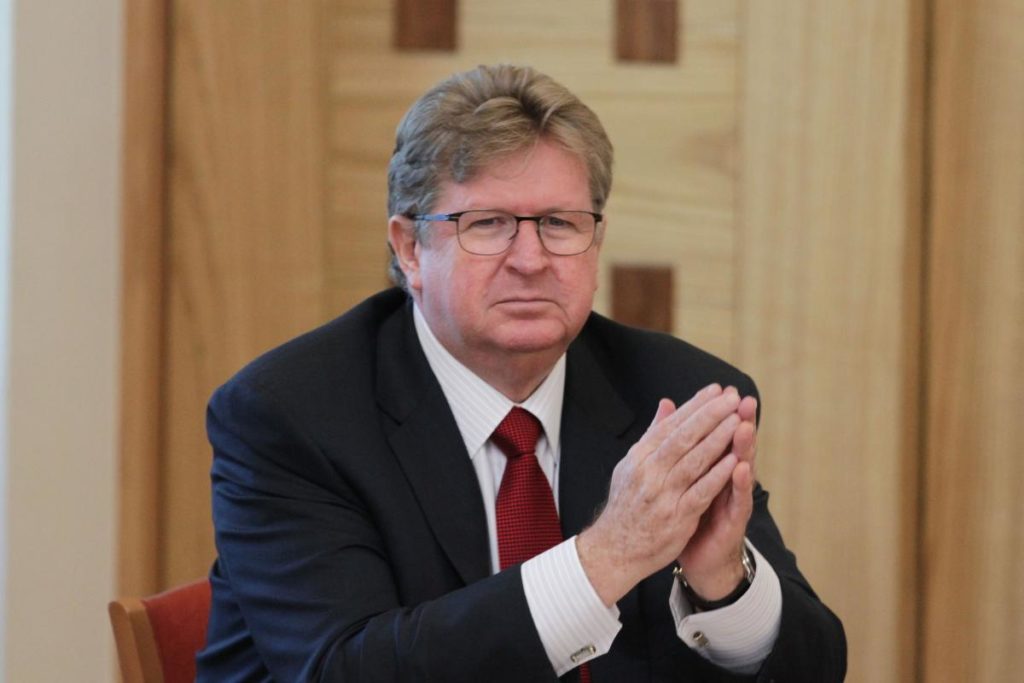 With a net worth of $14.8 billion, the 77-year old German Larrea is the second richest Mexican. The gap between the first place and the second place is pretty huge, you might think, and the reason for this is simple – a ten-year head start means a lot in terms of billions of dollars and investment. He controls about a half stake of Grupo Mexico, which is the largest mining and infrastructure company in Mexico. Grupo Mexico is also the third-largest copper producer in the world. Besides this, he founded a printing company, which he later sold, and a bank, Banco Nacional de Mexico. Thanks to his entrepreneurial acumen and his investment activities, he has managed to become one of the richest people in his country and in the world.
3. Ricardo Salinas Pliego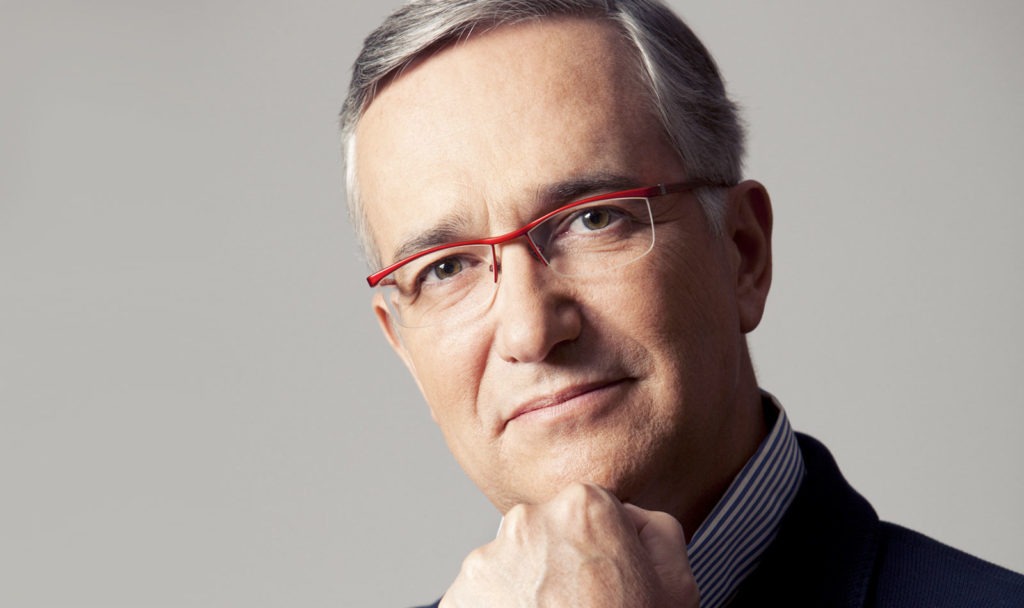 63-year old Ricardo Salinas is worth $12.8 billion, with the main source of income being in retail and media, where he caters o the majority of the Mexican population. The company he owns is Grupo Elektra and is the major asset that he owns. The company deals in banking and offers retail services to users with lower capital looking to try their hand at investing. The company was inherited from his grandfather in the 1950s, which was fortunate, but he managed to increase the capabilities of the company to what they are now. He also runs TV Azteca, one of the major TV broadcasters in Mexico. He named his sone to the CEO of TV Azteca in 2015. His successful leadership strategies and portfolio diversification for the company are what led t othe huge increase in value and made him one of the Mexican billionaires that we are discussing right now.
4. Alberto Bailleres Gonzalez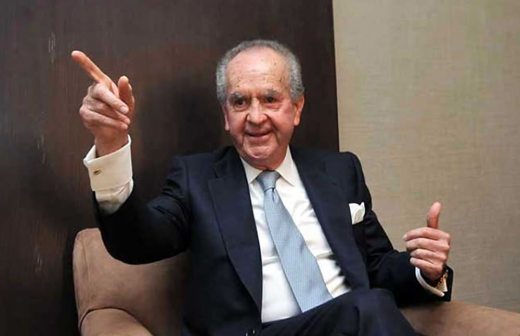 At the age of 87, Alberto, Bailleres is worth $8.3 billion as the chair of Industrias Penoles, the second-largest mining company in Mexico, while being the largest silver mining company in the world, which already means that his company has some huge income simply from the precious metals that they are selling. In addition to this, he controls retail stores chain Palacio de Hierro, insurance companies, a pension fund and food manufacturing companies. He is the fourth richest Mexican man who spent most of his career working as a manager of large companies and spent less time investing, even though both of these have brought him a whole lot of money. His father is the one that started building the family empire that would result in Alberto becoming the billionaire that he is now. Outside of his business activities, he is a patron of bullfighting, which is quite traditional for men who think of themselves as powerful in Mexico.
5. Eva Gonda de Rivera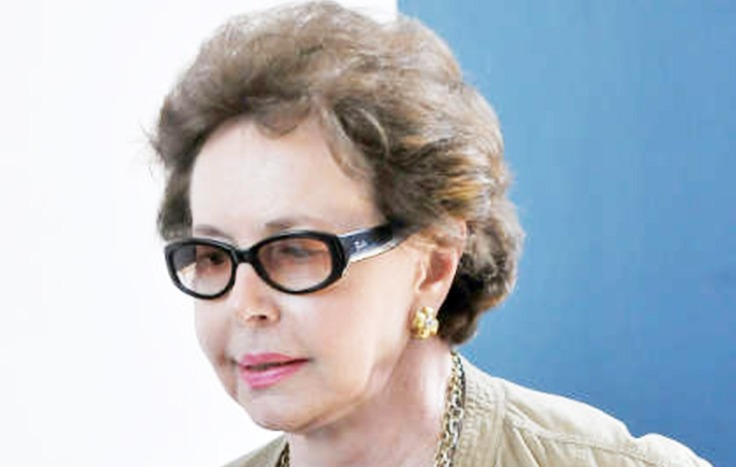 Eva Gonda tries hard to stay away from media attention, and even her age is not certain – after all, it is impolite to ask a lady her age. She did, however, inherit a large stake of FEMSA, which is the largest Coca-Cola bottler and distributor in Latin America. After her husband's death in 2008, she continued in his legacy by venturing into the pharmaceutical industry, investing in a number of companies that operate on the Mexican markets and now she is worth $6.8 billion, which makes her one of the richest Mexican in the world and a feminist icon and inspiration for many women within the country. She has not stopped investing though and keeps looking at other possibilities as she aims to become even richer. Unfortunately, it is hard to know which direction she is going to be heading simply because of the secrecy she so much espouses.
6. Maria Asuncion Aramburuzabala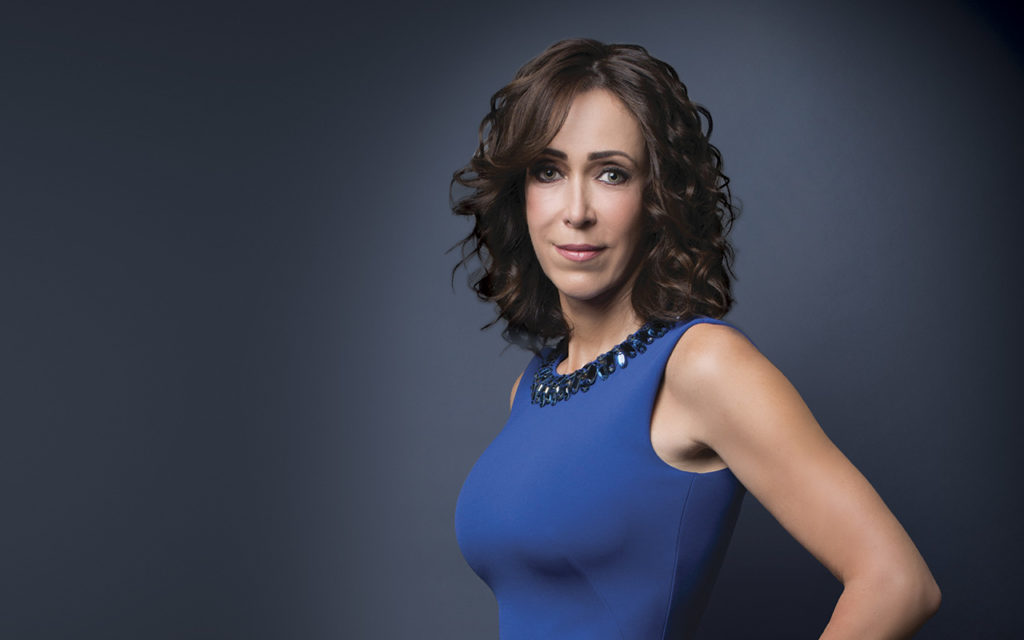 When Pablo Aramburuzabala died in 1995, he left a controlling stake of Grupo Modelo to his daughter, Maria Asuncion Aramburuzabala, his other daughter and Maria's sister and also to their mother, making them some of the richest people in all of Mexico. Grupo Modelo makes Corona Beer, and the company was bought in 2013 for $20.1 billion. Today, she is worth $5.6 billion and is the CEO of Tresalia Capital at the age of 54. She intends to continue working without any kind of interruption in the near future and remain as one of the answers to the question of who is the richest person in Mexico. She is one of the leading investors in some of the cutting edge infrastructure and construction industries, resulting in her being regarded as one of the most advanced investors in the world.
Check IQ Option trading platform now!
7. Jeronimo Arango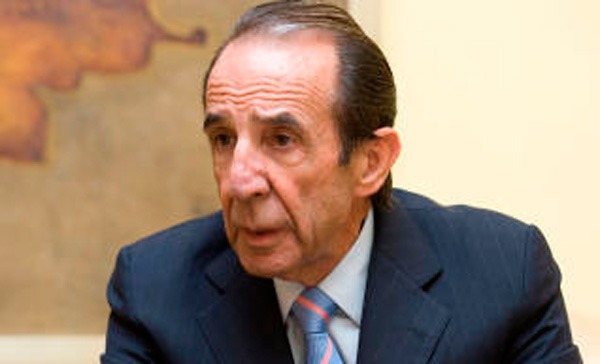 Aged 94, Jeronimo Arango has a net worth of $4.4 billion. He and his brothers founded Cifra in 1958 and sold it in 1997 to Wal-Mart for a reported $1.2 billion. Today, Jeronimo is rumoured to live in Los Angeles, but he and his brothers like to stay away from the spotlight. Still, it is known that he is part of the top 10 richest people in Mexico list. His brothers, separately, own a significant amount of money as well, which means that the family as a whole is one of the richest in the world. It is hard to know what their goals in the future will be, but the investment activities of the family show that they are not going to be giving up any time soon. For now, all that is know is that he and his brothers are fabulously rich and very happy to remain in secrecy.
8. Antonio Del Valle Ruiz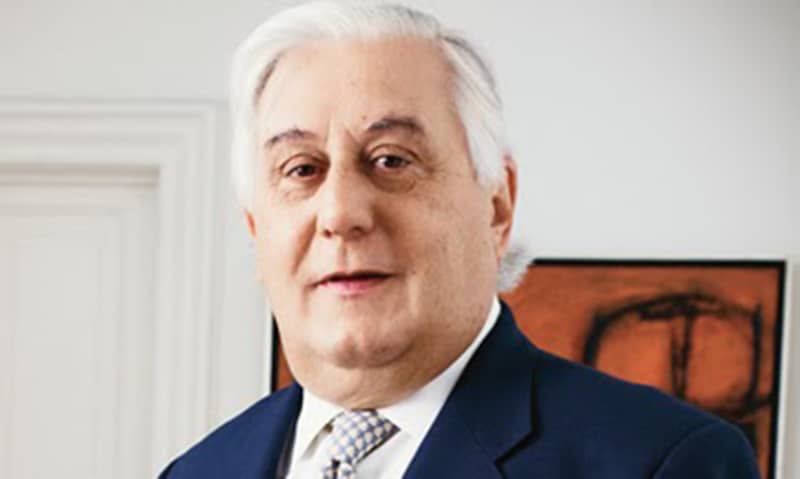 Worth $2.7 billion, Antonio is aged 81 and built his fortune in the 1980s when he was working in the banking industry as one of the top officials and also investors. At the time he ended up owning a minority stake in Grupo Financiero Bital. He then sold it in 2002 for a controlling interest in Camesa, which was later turned to Mexichem, which concentrates its efforts in chemicals and pipe-making, bringing him the fortune that he owns today. He also partnered with Carlos Slim to venture into banking and construction, which has brought him to the forefront and has made him one of the first names that someone thinks of the Mexican richest man. He and his children own about 42% of all the stocks in Mexichem, meaning that the family is incredibly well off and quite powerful in the company's future. He allows his children to be in executive positions in companies, but still is a significant part of the executive decision-making process.
9. Emilio Azcarraga Jean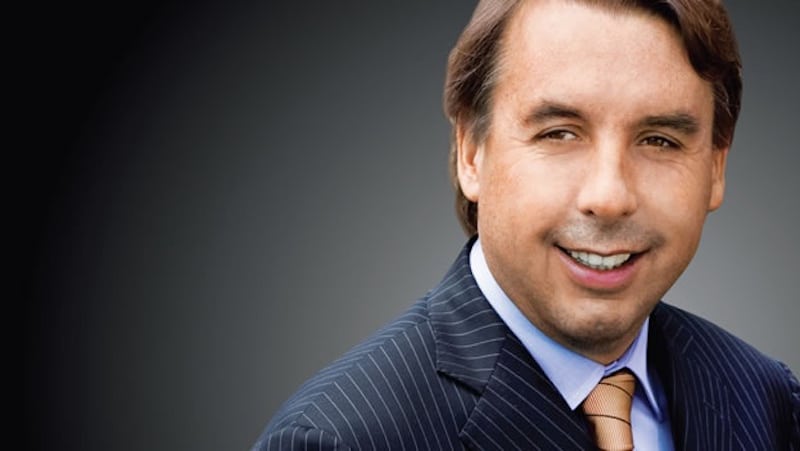 At 51, Emilio Azcarraga Jean is worth $2.4 billion and is the president of the broadcasting group Grupo Televisa. Apart from this business, he helps run Endeavour, which supports entrepreneurs in emerging markets. He is the youngest billionaire on the list and has had a very impressive investment career over the years of his operation. He owns shares in a wide variety of industries and companies, which lands him an extremely diverse portfolio that would impress even the richest people around the world, although the name of Mexico richest man was acquired by him through his work in media and specifically through Televisa, which he inherited from his father. He is no longer the CEO of Televisa, but he remains as the Chairman of the company today.
10. Carlos Hank Rhon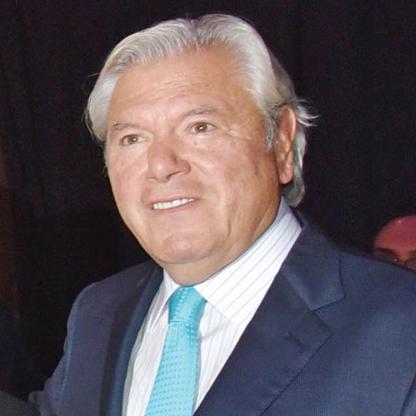 With interests in various industries ranging from transport, financial, real estate to industrial, Carlos Hank Rhon has a net worth of $2.2 billion. Aged 69, he is the son of the late Carlos Hank Gonzalez, a prominent Mexican politician, who left him a fortune that Carlos was able to transform into the billions that he owns right now. The story of his success is beyond impressive, and he does not intend to stop investing any time soon, even if he won't be able to become the richest man in Mexico yet. He currently owns a number of other companies as well, including Grupo Hermes, a construction company, while his company Financiero Interacciones was valued to be 1.4 billion US dollars by Mexicos's Grupo Banorte. He is married to the heiress of another highly financially successful company, which lends his family another few million of spending power.
These are the people in Mexico net worth lands them in the list of the richest people in the country. While undoubtedly the gap between the richest and the second richest men is huge, the answer to who is the richest man in Mexico might change any time in the future. The reason is simple – Mexico is quickly becoming a bigger and bigger centre of trade for the world. As the economy stabilizes and the investors are able to spend more money on growing the industries, there is no doubt that the title of the richest man might be transferred to someone else, eventually.