Oil Import in China – The Amount Continues to Increase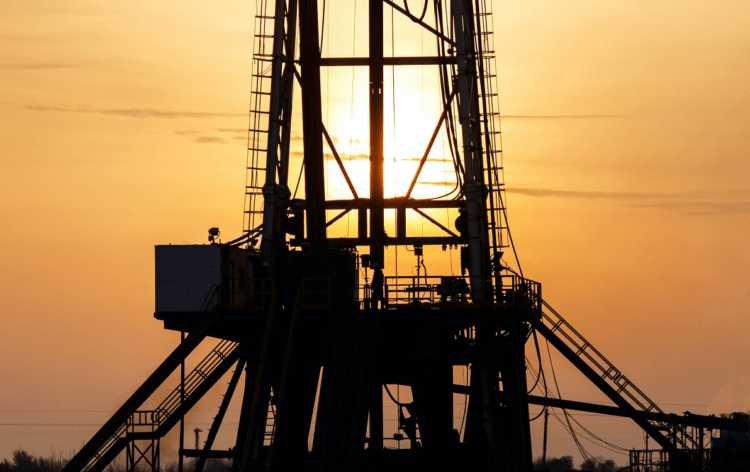 Oil is one of the most widely traded commodities in the world, with an enormous impact on the global economy. The price of oil is closely watched by governments, businesses, and investors, as it can have significant implications for inflation, trade balances, and energy security. The market for crude oil is highly complex and dynamic, influenced by a variety of factors, including geopolitical tensions, supply and demand dynamics, and production decisions made by major oil-producing countries.
One of the most active players in the oil commodity market is China, which is the world's largest importer of oil. As a rapidly growing economy with a population of over 1.4 billion, China's appetite for energy is massive, and it relies heavily on imported oil to fuel its industries and power its transportation network. China's growing demand for oil has major implications for the global oil market, affecting both supply and demand dynamics and price volatility.
In this article, we will delve into the current situation of oil import in China and discuss how it impacts the global oil market. We will examine the factors driving China's oil imports, the challenges it faces in securing its energy supply, and the strategies it is adopting to mitigate its dependence on foreign oil. Additionally, we will analyze the implications of China's rising demand for oil on global energy security and the geopolitical landscape.
Oil Import in China
China is the world's largest importer of crude oil, and its demand for oil is rapidly increasing. According to the China National Petroleum Corporation (CNPC), China's crude oil imports in 2020 rose 7.3% year on year to 542.4 million tonnes. China's oil imports come from a variety of sources, including the Middle East, Africa, Russia, and Central Asia.
China's oil imports are mainly transported by sea, with the vast majority of oil being loaded onto tankers in the Middle East and Africa and transported to China's ports. The main ports for oil imports are Qingdao, Dalian, Tianjin, Ningbo, and Zhoushan. Once the oil arrives at the ports, it is transported to refineries through pipelines, rail, or trucks.
The Chinese government heavily regulates the oil market, and state-owned enterprises play a significant role in the import and distribution of oil. CNPC, Sinopec, and CNOOC are the three largest state-owned oil companies in China. These companies control the majority of oil imports and are also responsible for refining and distributing oil products.
The Chinese oil market is highly competitive, with many domestic and international companies vying for market share. The Chinese government has implemented various policies to promote competition and liberalize the market, including the introduction of crude oil futures trading on the Shanghai International Energy Exchange (INE) in 2018.
It is expected that demand for oil imports will continue to increase in China. However, the government is also promoting the use of renewable energy and alternative fuels, such as natural gas and electric vehicles, to reduce the country's dependence on oil.
One of the main influences on China's oil imports is the global oil price. When the global oil price is high, China's oil imports become more expensive, which can lead to increased demand for alternative fuels. China's relationship with the United States and other major oil-producing countries also has an impact on its oil imports.
In terms of sources of import, the Middle East remains the largest supplier of crude oil to China, accounting for over 40% of total imports. Africa is the second-largest supplier, followed by Russia and Central Asia.
Current Situation on China's Oil Market
According to China National Petroleum Corporation's Economics and Technology Research Institute (ETRI), China is projected to import an average of 10.8 million barrels per day (bpd) of crude oil in 2023, which matches the previous record high set in 2020. The institute's annual industry outlook, which was released on Monday, anticipates a 6.2% increase in imports from the previous year, reaching 540 million tonnes, with refinery processing increasing by 7.8% to 733 million tonnes or 14.66 million bpd.
There are different opinions about the amount of imported oil in 2023. TheETRI thinks that it will be 630 000 bpd, while some agencies estimate about 900 000 BPD. Despite the usefulness of forecasts in providing insight into market expectations, it is critical to consider the risks surrounding the projections.
The ETRI's projections are intriguing in that they suggest Chinese refiners are still planning to accumulate crude oil stockpiles throughout 2023. Assuming domestic oil production remains consistent at the 4.23 million bpd achieved in the first two months of the year. This is approximately 370,000 bpd more than the ETRI's prediction for a refinery throughput of 14.66 million bpd.
Although China does not disclose the amount of crude oil flowing into or out of strategic and commercial stockpiles, it is possible to estimate by subtracting the amount of crude processed from the overall quantity available from imports and domestic output.
By Martin Abbott
More content by Martin Abbott