Staying Ahead in the Game: A Guide to Trading the Best Stocks in the Indian Stock Market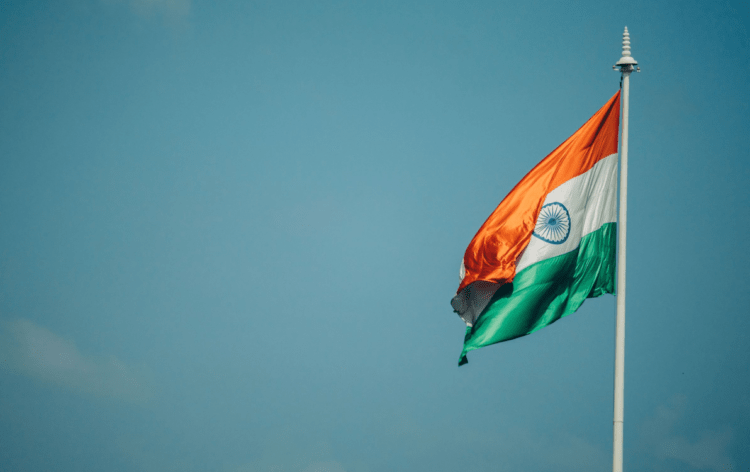 For stock traders, staying updated on the top profitable stocks is crucial. Keeping track of the best stocks to trade can significantly impact a trader's experience and profitability. The stock market is unpredictable, and identifying the best stocks to trade requires careful analysis of market trends, financial news, and expert opinions.
As such, it is essential to stay informed about the current market situation and make informed decisions based on data and analysis. With the constantly changing market, it's crucial to keep an eye on the top profitable stocks that could bring substantial gains. In this article, we'll discuss some of the best stocks to trade today in India and in Asia, in general, providing insight into the current market situation and potential trading opportunities.
ITC Stocks
ITC Limited is a well-known Indian multinational conglomerate company that deals in fast-moving consumer goods, hotels, paperboards, and packaging, among other sectors. ITC stocks are highly in demand in the Indian stock market, and many traders invest in these stocks due to their strong reputation and consistent performance.
ITC has a reputation for being a reliable dividend-paying company, which makes it an attractive investment for income-oriented traders. The company's diversified business portfolio, strong brand recognition, and robust distribution network have helped maintain its position as one of India's leading consumer goods companies. Moreover, the corporation's dedication to promoting sustainability and social responsibility has aided in preserving a favorable image among shareholders.
Investing in ITC stocks can bring significant profits for traders, with the potential for both capital appreciation and dividends. In the recent month, the share price of the company has experienced an upward trend by surpassing a significant resistance level of $4.78. This breakout is a promising sign for the stock, suggesting the possibility of further gains.
Despite the RSI value being at 73, indicating an overbought condition, the stock price has remained at this level for a few weeks, indicating strong momentum and a possible short-term uptrend. Additionally, the Bollinger Bands have expanded after a contraction, indicating a rise in volatility and potential for further price movements. As a result, the stock price may rise to the range of $5.19 to $5.36, representing a 78.6% extension.
ITC stocks have a good reputation among traders due to their consistent performance and potential for profitability. Many investors are drawn to these stocks because of their stability and ability to deliver long-term gains. Thus, to manage potential downside risk, investors may contemplate acquiring ITC stocks at the current market price of $4.98 with a stop loss set at $3.94.
Bata India
Bata India is a well-known footwear brand in India and has been in operation since 1931. The company has a wide range of products and operates through a network of retail stores, online platforms, and third-party distributors. Bata India's stocks have seen significant demand in recent times due to its consistent performance and growth prospects. Many investors are attracted to the company's stable financials and strong brand reputation. Overall, Bata India's stocks are considered a good investment option for those looking for stable returns in the long term.
At present, the stock of Bata India is trading at $18.07 and has witnessed a consolidation breakout on weekly charts between the zones of $16.84 to $17.08.
On the weekly time frame, the RSI is currently at the oversold zone of 35-40, and it is expected that the price will gradually increase from the current levels. Furthermore, on the daily chart, the stock has broken out of a downward sloping channel that had been a crucial resistance since the previous December. Traders can consider buying Bata India at its current price for a target of $18.91 with a stop loss of $17.57.
Asian Paints
Asian Paints is one of the leading paint companies in India and is known for its quality products and innovative marketing strategies. The organization boasts a robust brand image and an extensive product portfolio that satisfies diverse consumer demands. Asian Paints stocks are in high demand among investors due to the company's consistent growth over the years and strong financial performance.
The organization possesses a varied portfolio and operates in both domestic and international markets. Its financial statements remain robust, and it has consistently generated profitable returns for its investors. Asian Paints stocks are popular among investors who are looking for stable and long-term growth opportunities.
Overall, the strong market position, diversified portfolio, and consistent financial performance make Asian Paints stocks a profitable investment option for investors looking to invest in the Indian stock market.
The stock is currently trading higher than its 20-day and 50-day moving averages, with a rebound from the lower Bollinger band. If the stock price crosses above 35.39$, which is 0.23% of Fibonacci retracement, it may move higher further. Therefore, based on the above technical analysis, one can initiate a long position at the current market price of 2885. However, it would be safer to enter at nearby levels of 2870-2865. Closing and sustaining above 35.45$ could lead to levels of 37.34$-37.83$ in the coming days. Asian Paints stocks are in demand due to their strong market reputation, consistent performance, and potential for profitable returns.
By Martin Abbott
More content by Martin Abbott