Tesla's Glass House Project: Federal Investigations Unveil Unprecedented CEO Scrutiny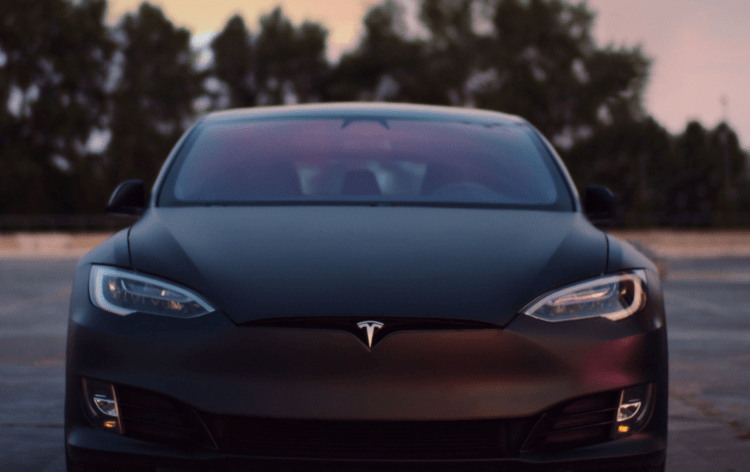 In a surprising turn of events, Tesla, the electric vehicle pioneer, finds itself under the investigative lens of both the Department of Justice (DOJ) and the Securities and Exchange Commission (SEC). The focal point of these inquiries? A perplexing plan to construct a massive glass house for none other than its enigmatic CEO, Elon Musk. While Musk's visionary innovations have often made headlines, this audacious architectural endeavor has raised eyebrows and sparked concerns about potential financial improprieties. As federal agencies delve into the details, this article will unravel the intriguing narrative surrounding Tesla's extravagant housing project, shedding light on the implications for both the company and its controversial leader.
Tesla Faces Dual Federal Investigations: CEO's Glass House Project and Battery Range Accuracy Scrutinized
Tesla is now under the scrutiny of federal investigators, facing two separate probes that center on potential misuse of company resources for the personal benefit of CEO Elon Musk.This revelation was brought to light by The Wall Street Journal, which disclosed that both the U.S. Attorney's Office for the Southern District of New York and the Securities and Exchange Commission (SEC) are currently in pursuit of details concerning Tesla's financial outlays associated with a confidential venture located in the greater Austin, Texas area. This undisclosed venture is rumored to be an expansive glass house, believed to be intended for Musk's private use.
Furthermore, the report disclosed a separate inquiry by Manhattan federal prosecutors, who are examining whether Tesla intentionally misrepresented the battery range of its electric vehicles (EVs). Prior reports had highlighted concerns about Tesla EVs falling short of their advertised range, along with inaccuracies in the remaining range displayed on the cars' touchscreens.
As of now, neither Tesla nor the Manhattan federal prosecutor's office has issued an official statement in response to these investigations. Meanwhile, the SEC, through its public affairs office, declined to confirm or deny the existence of any potential investigation. It's essential to note that such investigations don't necessarily imply wrongdoing on Tesla's part. However, these latest probes add to the growing list of regulatory inquiries that Tesla is currently facing from both state and federal authorities.
In Tesla's most recent quarterly financial statement, the company openly recognized its responsiveness to various regulatory and governmental inquiries. These requests emanated from organizations including the National Highway Traffic Safety Administration, the National Transportation Safety Board, the SEC, and the Department of Justice (DOJ).
This isn't Tesla's first encounter with federal agencies, as the SEC previously charged Elon Musk and Tesla with civil securities fraud in 2018, primarily concerning Musk's tweets regarding taking Tesla private. As a consequence, an agreement was reached wherein Musk consented to relinquish his role as chairman for a period of three years. Additionally, he committed to subjecting his tweets containing material business information to review by a securities attorney within Tesla before posting them.
In addition to the SEC's ongoing interest in Tesla's governance and compliance, the DOJ has also sought documents pertaining to Tesla's Autopilot and Full Self-Driving (FSD) features, as disclosed in Tesla's second-quarter financial filing for 2023.
Furthermore, the National Highway Traffic Safety Administration is nearing a conclusion in its investigation into potential safety issues with Tesla's driver assistance systems, particularly Autopilot and its premium options, after a series of incidents involving Tesla vehicles equipped with these systems.
How This Situation Affects The Future Scenario for Tesla?
The recent federal investigations into Tesla, particularly the scrutiny of company resources potentially used for Elon Musk's personal benefit and the examination of battery range misrepresentations, could have significant implications for the company's future trajectory.
Regulatory Scrutiny and Reputation Damage: These investigations are likely to draw significant media attention and public scrutiny. Such negative publicity can erode Tesla's reputation and consumer trust, potentially impacting sales and investor confidence. A tarnished image could also hinder Tesla's efforts to expand its market share and secure new partnerships.
Financial Impact: Legal proceedings and potential fines resulting from these investigations could affect Tesla's financial health. Legal expenses and penalties can strain the company's resources, reducing its ability to invest in research and development, expand production capacity, or accelerate its push into new markets.
Market Competition: As Tesla faces regulatory challenges, it provides an opportunity for competitors in the electric vehicle market to gain ground. Established automakers and emerging startups may capitalize on Tesla's legal woes by presenting themselves as more stable and compliant alternatives to consumers and investors.
Innovation and Product Development: Legal distractions can divert management's attention away from strategic innovation and product development. Tesla's ability to maintain its leadership in EV technology and autonomous driving may be hampered if key executives and resources are diverted to deal with legal issues.
Investor Confidence: Shareholders may react negatively to the uncertainty surrounding Tesla's legal battles, potentially leading to stock price fluctuations. Long-term investors may become cautious, affecting Tesla's ability to raise capital through stock offerings.
Leadership Stability: The investigations may prompt discussions about leadership stability at Tesla. Investors and board members may assess whether Elon Musk's ongoing role as CEO is conducive to the company's growth and compliance with regulatory standards.
In conclusion, these federal investigations could cast a shadow over Tesla's future by impacting its reputation, finances, market competition, innovation, investor confidence, and leadership dynamics. However, the ultimate outcome will depend on the findings of these probes and how Tesla manages to navigate these challenges while continuing to pursue its ambitious goals in the electric vehicle industry.
By Martin Abbott
More content by Martin Abbott