At the beginning of the month, WRI Oil price stood at $65. The price was going through a deep downtrend and technical analysis wasn't suggestive of any reversal that could cancel out the decline. As a result, we took a negative stance on the price and expected further decline issuing a sell signal.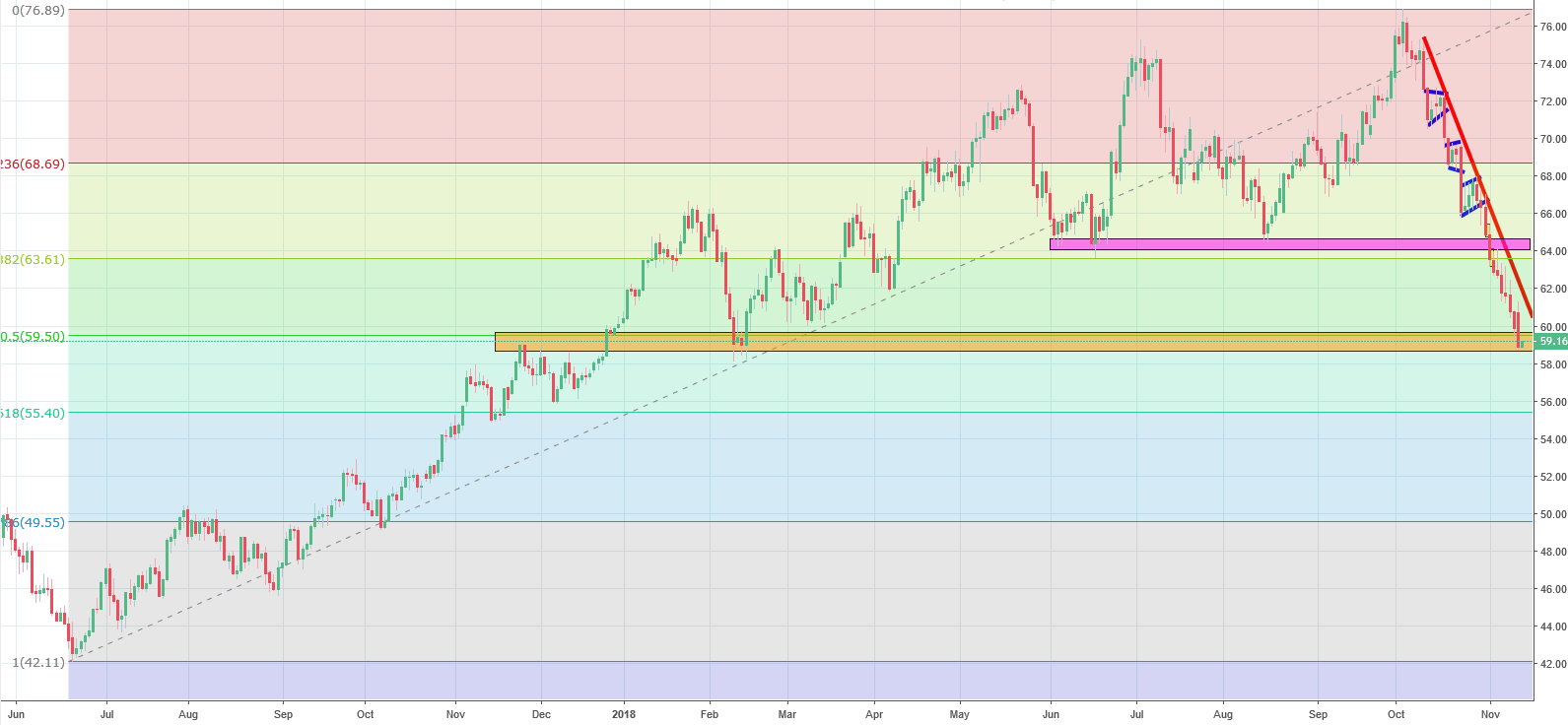 Our expectations proved right. In the month of November, Oil had only experienced a decline during each day. In total, the price has now shed $6. The price also broke a support line at around $64 shown on the graph above with a purple line. It also followed the red downtrend line although many expected it not to because of the steepness of the line. At this moment, Oil price is near another support, which also happens to be a 50% retracement line. It is shown on the graph with an orange line. Usually, we would take this support as a perfect point to expect a reversal in the price and the takeover of a bullish sentiment. Nevertheless, some additional conditions hinder us from making such predictions.
President of the United States, Donald Trump, recently made comments about Oil saying: "Hopefully, Saudi Arabia and OPEC will not be cutting oil production. Oil prices should be much lower based on supply!" This tweet triggered a significant decline in oil price. The strength of the US dollar doesn't seem to be helping either. As a result, we maintain our negative outlook on the asset and expect the price to keep decreasing in the nearest future.