Australia's Call for Trade Freedom: Navigating China's Restrictions and Strengthening Bilateral Bonds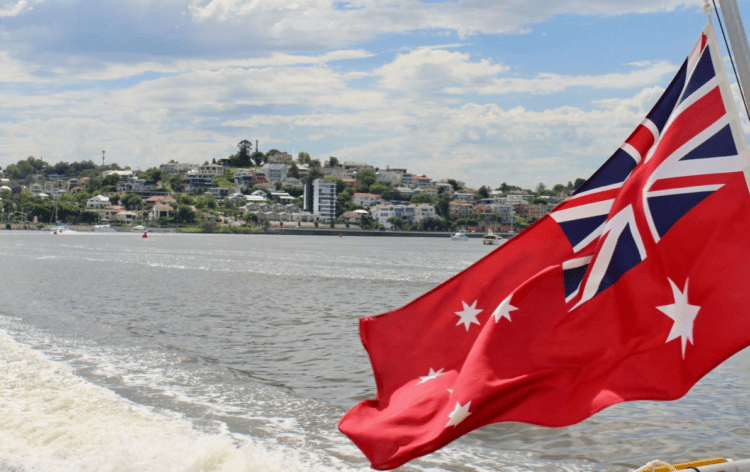 In a recent development, Australia has called upon China to eliminate all trade restrictions, marking a significant move following the removal of barley tariffs. This appeal comes as part of a broader effort to restore robust economic ties between the two nations. The lifting of barley tariffs has initiated a fresh chapter in their trade relations, prompting Australia to advocate for a comprehensive removal of barriers that have hindered the free flow of goods. This action holds significance not solely for the bilateral trade interactions between Australia and China, but also for the wider panorama of global trade.
Australia's Diplomatic Appeal: Navigating Trade Restrictions and Fostering Bilateral Relations with China
Australia has made a fervent appeal to China, urging the removal of all remaining trade restrictions, signaling a positive shift in their bilateral relations after Beijing's recent decision to lift tariffs on Australian barley imports. This call comes as a precursor to anticipated negotiations on the removal of tariffs imposed on Australian wine imports in March 2021.
Amid escalated diplomatic strains in 2020 and 2021, China introduced tariffs on a range of pivotal Australian exports, spanning items such as wine, red meat, lobsters, and timber. Trade Minister Don Farrell expressed the desire for a comprehensive elimination of barriers hindering the trading relationship, referencing the prior suspension of the World Trade Organization (WTO) complaint regarding barley tariffs as a potential blueprint for addressing the wine issue. Farrell highlighted the opportunity to engage in further discussions with the Chinese government.
Anticipation mounts as Australia expects a decision on wine tariffs imminently. Despite the steep 220% tariffs imposed on Australian wine, Farrell exudes confidence that they will ultimately be lifted. The temporary suspension of Australia's WTO complaint against China's barley tariffs in April paved the way for Beijing to expedite its tariff review, culminating in the recent announcement from the Chinese Commerce Ministry to drop all anti-dumping and countervailing duties on Australian barley.
This development serves as a testament to the warming relations between the two nations, a thawing of tensions underscored by the first meeting between President Xi Jinping and Prime Minister Anthony Albanese at the Group of 20 leaders' summit. The efforts to de-escalate issues through dialogue have seen Australian officials, including Foreign Minister Penny Wong and Trade Minister Don Farrell, engaging directly with their Chinese counterparts. This strategic approach aims to stabilize the bilateral relationship that had deteriorated due to Australia's support for an international inquiry into the origins of the COVID-19 pandemic.
Australia's aim to diversify its trade relationships in the wake of China's trade restrictions led to the exploration of new markets, with a keen focus on trade agreements with India and the United Kingdom. As Australia continues to navigate the evolving global trade landscape, hopes remain high for a forthcoming trade deal with the European Union.
Prior to the pandemic, Australia boasted a unique position of exporting more to China than it imported. The recent developments not only hold implications for Australia and China but also resonate across international trade, spotlighting the significance of diplomacy and dialogue in fostering stable and beneficial trade relations.
What Other Countries Think About Australia and China's Recent Relationship?
Countries and international organizations have been closely monitoring the evolving trade situation in Australia and its relations with China, offering diverse perspectives and responses to the recent developments. The United States, a key ally of Australia, has expressed support for Australia's efforts to address trade tensions with China through diplomatic channels. U.S. officials have emphasized the importance of fair and transparent trade practices while encouraging dialogue between the two nations to resolve their differences. The U.S. sees the recent positive signals as a step toward stability in the Asia-Pacific region.
European Union members have shown interest in the situation, particularly regarding Australia's pursuit of trade diversification. Several EU countries have been working on strengthening trade ties with Australia, including discussions around a potential free trade agreement. European leaders have highlighted the significance of open and rules-based trade systems and have expressed their hopes for a constructive resolution between Australia and China.
Countries in the Asian region like Japan and South Korea have shared their perspectives on this issue, underlining the significance of upholding tranquil and steady trade dynamics within the region. They have underscored the need for dialogue and cooperation to address trade challenges and avoid disruptions in the broader Asian economy.
International trade organizations, including the World Trade Organization (WTO), have closely followed the developments. The WTO has consistently advocated for the resolution of trade disputes through negotiations and dialogue, in line with its principles of promoting open and predictable trade relations. Global business associations and chambers of commerce have expressed support for a swift and amicable resolution between Australia and China. They emphasize the crucial role of stable trade relationships in promoting economic growth and prosperity for all parties involved.
Overall, international reactions to Australia's trade situation reflect a shared belief in the importance of dialogue, diplomacy, and adherence to international trade norms. While recognizing the challenges, countries and organizations are hopeful that a collaborative approach will lead to the restoration of stable and mutually beneficial trade relations between Australia and China, as well as contribute to the broader stability of the global trade ecosystem.
By Martin Abbott
More content by Martin Abbott