It's nothing new to find fraudsters in the FX market, but it's sometimes quite unique to discover those resembling their predecessors. In a sense, it's very helpful to see that more than half of the scammers lack the imagination and creativity to at least try and seem different from past scammers.
Luckily, the EagleFX scam was one of those cases that don't seem to have bothered with trying to differentiate themselves from other fraudsters who tried to dominate the markets in the past.
Even more luckily for you, we've already conducted a comprehensive EagleFX review and state nearly every single fact we found out about the brokerage there. Reading it doesn't only supply our claims with evidence, but also reinforces the teachings of scam detection that are absolutely essential in the FX market.
However, we have to add this article to the mix as well, simply because, much like any political event, the EagleFX scam is also a developing story. Nearly every day we get feedback from our viewer-base saying that they recognize EagleFX from somewhere, and many have said that they look exactly like JAFX.
The uncanny resemblance between the two
If you're a Forex or cryptocurrency trader from the United States, you may have heard of JAFX that was operating on the global market for about two years. just recently did they disappear to never be heard of again, directly implying they up and took their customers' money and ran away offshore. In fact, they were already offshore, so they may not have needed to go that far.
The reason why most people believe that EagleFX and JAFX are the same company is due to the uncanny resemblance of the conditions they offer, the design of their websites, and the files available on those websites. Almost everything that we just listed has not an identical resemblance, but it doesn't take much too much to realize their correlation.
Imagine a father and son. They're not exactly identical, but they look the same nonetheless. See below pictures for proof.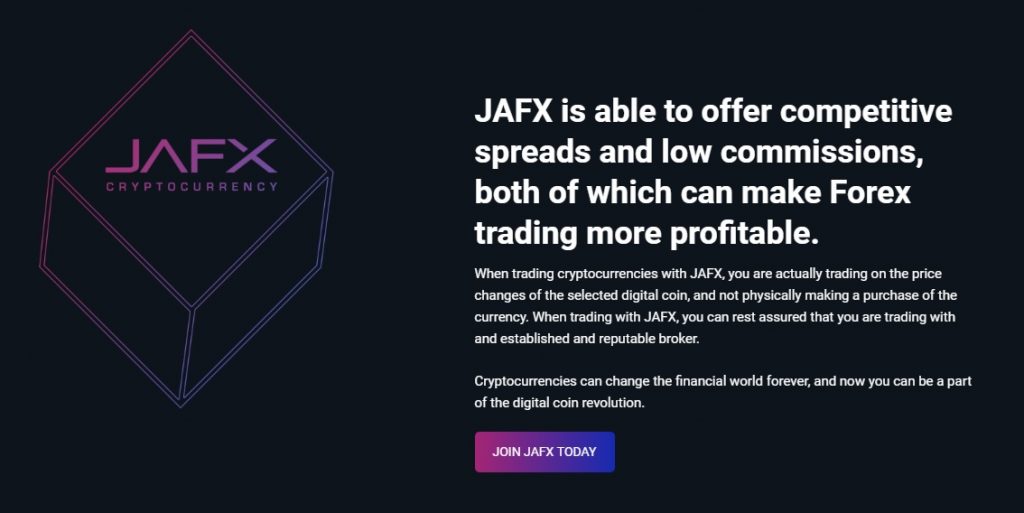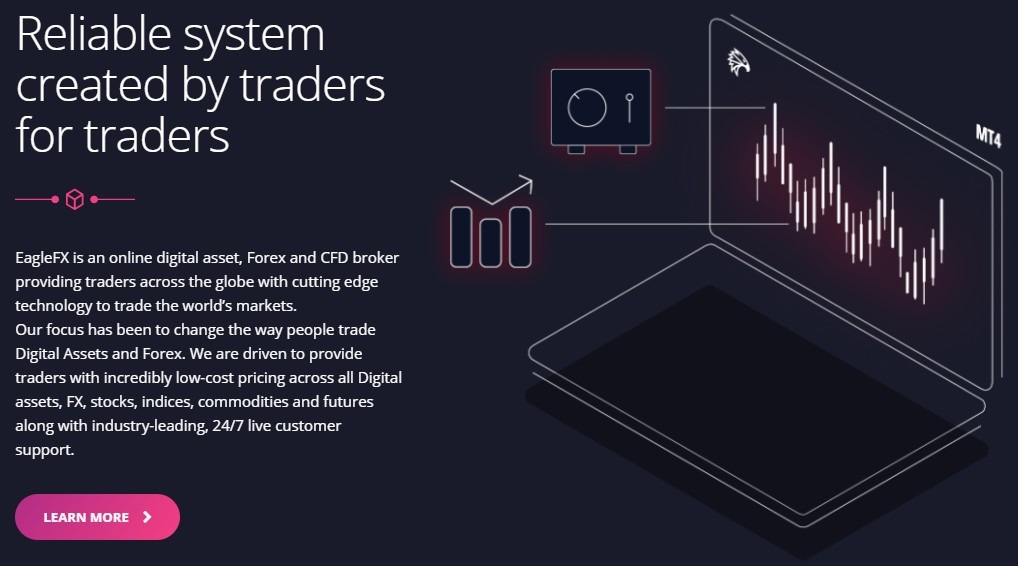 Same regulation issues
Both JAFX and EagleFX had the same regulatory issues. Their issues revolved around not having a regulation to speak of in particular. Both companies were claiming to hail from the Commonwealth of Dominica which does not support Forex brokerages.
Both of them are now campaigning that they offer services to US customers, which is absolutely impossible in today's standards. That requires multi-million investments in the country, at least one operational office, a license from the CFTC that costs millions, and a repository of millions as well as a guarantee for customer payouts.
Judging by the fact that EagleFX appeared this summer and JAFX closed down within two years, it is safe to say that none of these companies has or had the capacity to hold a CFTC license. Even if they did, they'd be featured on the regulator's database of licensed entities.
Is EagleFX scam a JAFX knockoff?
The evidence clearly shows that these two companies have at least something in common. If they're not owned or founded by the same person, one thing we can say for sure is that they're both scammers and therefore don't deserve your deposits whatsoever.
If you're a US-based trader or a trader from anywhere in the world, always make sure that when a company offers you their service, they have a squeaky clean background without any controversies.