Meme Coins – What You Should Know About Them?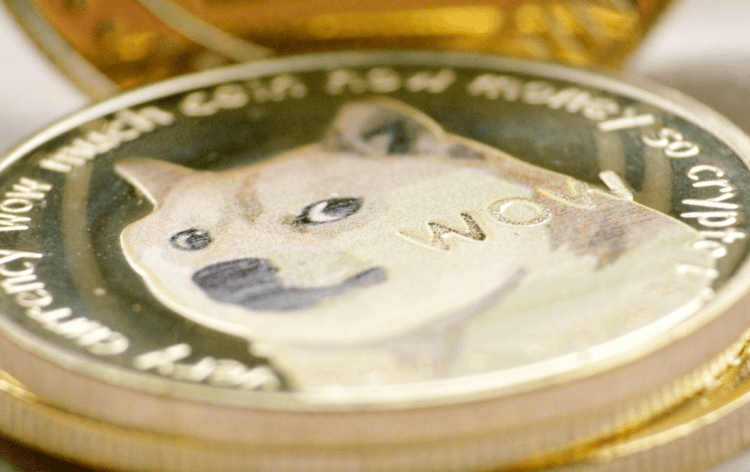 It has been several years since digital currencies are appearing in major industries and in our daily lives.  Among these coins, a particular category has emerged that has gained a cult-like following: meme coins. These cryptocurrencies are typically created as a joke, with humorous names and logos that often incorporate popular internet memes. However, despite their origins, many of these meme coins have attracted a significant amount of attention, with some even achieving substantial market capitalization.
In this article, we will explore some of the most famous meme coins, including Dogecoin, and Shiba Inu, and provide useful details about each of them. We will examine their history, their unique features, and the factors that have contributed to their success. Additionally, we will discuss the risks and rewards associated with investing in meme coins, as well as provide tips for those looking to dip their toes into this volatile and often unpredictable market.
What are Meme Coins – Are They Good to Invest in?
These are unique types of cryptocurrencies which are typically created as a joke, with humorous names and logos that often incorporate popular internet memes. While they may have started as a lighthearted way to poke fun at the cryptocurrency industry, many meme coins have since gained a devoted following and even achieved substantial market capitalization.
The origin is the main difference between memes and traditional crypto coins. Traditional cryptocurrencies, such as Bitcoin and Ethereum, were created with a specific purpose in mind, such as providing a decentralized form of currency or enabling the creation of decentralized applications. Meme coins are mostly created as a joke to create a new trend on the market and become the centre of attention.
Despite their humorous origins, many meme coins have become quite popular and are traded frequently on various cryptocurrency exchanges. Dogecoin, for example, has become one of the most well-known meme coins, with a market capitalization of over $20 billion at its peak. Other meme coins, such as Shiba Inu and SafeMoon, have also gained significant followings and are frequently traded on cryptocurrency exchanges.
So what features do these meme coins have that have attracted so many investors and traders? One of the key draws of meme coins is their low cost. Because many of these coins were created as a joke, they often have a low value, making them accessible to even the most novice investors. Sometimes specific meme coins come with unique features. For example, SafeMoon has a built-in mechanism that rewards long-term holders and penalizes those who sell their coins quickly.
However, such coins are still risky for investing. Because they are often created as a joke, there is no guarantee that they will retain their value over time. Additionally, meme coins are highly volatile, with their prices fluctuating wildly in response to market trends and social media buzz. This can make them a risky investment for those who are not prepared to weather the ups and downs of the cryptocurrency market.
In conclusion, meme coins are a unique and often unpredictable part of the cryptocurrency landscape. While they may have started as a joke, many meme coins have since gained a significant following and achieved substantial market capitalization. However, investing in meme coins can be risky, and investors should carefully consider the potential rewards and risks before investing in these often-volatile assets.
DOGE
Unlike other cryptocurrencies, Dogecoin uses a separate blockchain and has no limit on token issuance. As of now, there are over 138 billion DOGE in circulation, with a market cap of approximately $10.3 billion and a token value of $0.077.
Dogecoin's rise to fame was not immediate. Despite having a large community around it, the token's quotes never rose above $0.003 until 2021. However, the participation of celebrities, particularly Elon Musk, who was dubbed the "Dogefather," acted as a catalyst for Dogecoin's sudden surge in popularity. Musk's tweets led to an 8,000% increase in the token's value, reaching an all-time high of $0.73 in May 2021.
Tesla, the global cinema chain AMC, and the Dallas Mavericks basketball club are among the entities that now accept Dogecoin as a means of payment. The Dogecoin community is actively working to develop the meme coin's infrastructure, with the recent introduction of a blockchain known as Dogechain that is EVM-enabled. This permits the creation of decentralized apps, including NFTs, DeFi platforms, and GameFi projects, utilizing DOGE as the underlying economic system. The charity division of the Dogecoin Foundation has also been employed to raise funds on various occasions, including the donation of $25,000 worth of DOGE to the Jamaican bobsleigh team in 2014.
Shiba Inu
In 2020, an anonymous developer called Ryoshi created Shiba Inu (SHIB), a cryptocurrency based on the prototype of a dog, following the success of DOGE. SHIB's white paper, named Woof Paper, described the coin as an experiment in decentralized spontaneous community building. The goal was to launch the project without any investment in creating or promoting it.
Of the initial issuance of 505 trillion SHIB, half was sent to Vitalik Buterin's wallet, with around 50 trillion SHIB ($1.14 billion) donated to an anti-coronavirus campaign in India, and the remaining $6.5 billion burned. SHIB has a market cap of around $6.3 billion, ranking 15th in market capitalization.
The SHIB community, known as ShibArmy, has grown significantly, and the Shiba Inu ecosystem includes various projects such as ShibaSwap, Shiboshis, Shiba Eternity, Shibaverse, and Shibarium. Shiboshis are a collection of 10,000 NFTs that exist on the Ethereum blockchain. Along with Shibaverse, a Metaverse scheduled to launch in 2023, the Shiba Inu ecosystem offers a platform for users to engage in games, earn rewards and passive income, and connect with other members of the ShibArmy.
The Shiba Inu ecosystem comprises various other coins, such as BONE, a management token for Doggy DAO, LEASH, a token for dedicated supporters, TREAT, a newly developed token intended to serve as the primary payment currency within Shibaverse, and SHI, designed as a stablecoin for the Shiba Inu ecosystem. SHIB has established a large community, and its various projects and tokens continue to grow, attracting more investors and users.
FLOKI
FLOKI is a meme coin that has gained popularity and currently ranks 119th in terms of market capitalization.  The coin has been issued on both the Ethereum and BNB Chain with the ERC-20 and BEP-20 standards, respectively. The FLOKI community refers to themselves as Floki Vikings, and they consider the coin to be a bridge between blockchains.
The developers of FLOKI claim that the project is mainly focused on usefulness, and they have created an ecosystem of products and services to support this idea. These include Valhalla, a Metaverse that will allow users to play and earn; FlokiFi Locker, a decentralized protocol for digital asset security; FlokiPlace, a marketplace for NFTs and commercial goods trading; the University of Floki, an educational platform for cryptocurrencies and blockchain; and FlokiNFT, three NFT collections that provide special benefits to holders in the Floki Inu ecosystem.
Philanthropy is also an integral part of the FLOKI Inu ecosystem. The community has funded the construction of schools in several countries and plans to continue this initiative on every continent.
By Martin Abbott
More content by Martin Abbott