The Complex Relationship Between Australia and China in Commodity Trading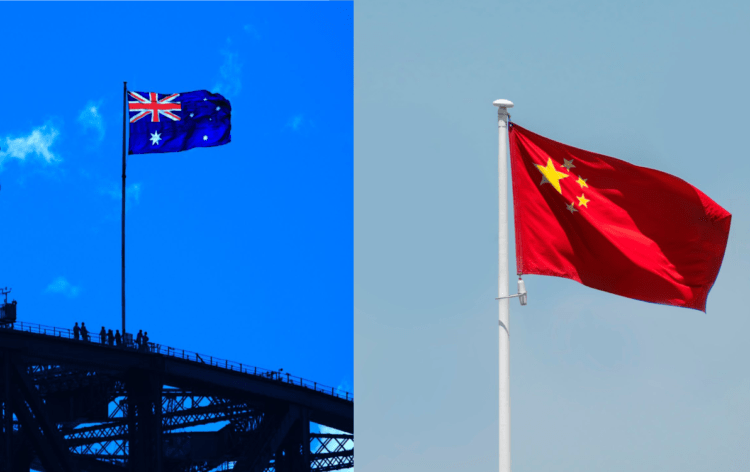 As one of the largest exporters of natural resources, Australia has long relied on China as a key trading partner, particularly for its mining and agricultural sectors. However, tensions between the two countries have been escalating in recent years, leading to disruptions in this crucial economic relationship.
This article will delve into the dynamics of commodity trading between Australia and China, exploring the history of their economic ties, the current state of their relationship, and the potential future implications for both countries. We will examine the various commodities that are traded between the two nations, including iron ore, coal, natural gas, and agricultural products, and discuss the challenges and opportunities presented by this trade. We will also analyze the impact of recent geopolitical events, such as the ongoing trade war and diplomatic tensions, on the commodity markets and the broader economic relationship between Australia and China.
Trading Between China and Australia
China and Australia have a significant trading relationship, particularly in the commodities sector. The two countries have been trading various natural resources for several years, and China has been a crucial market for Australian exports. Mostly these countries trade with commodities like iron ore, coal, natural gas, and agricultural products.
Iron ore is the most significant commodity traded between China and Australia. China is the world's largest steel producer, and Australia is the largest exporter of iron ore globally. The iron ore trade accounts for over half of Australia's total exports to China, making it a vital source of income for the Australian economy. On the other hand, China's demand for iron ore is expected to remain robust, driven by ongoing infrastructure projects and the country's rapid urbanization.
Coal is another significant commodity traded between China and Australia. Australia is also a leading exporter of metallurgical coal as well as thermal coal. China has been the largest importer of Australian coal, accounting for around a third of Australia's total coal exports. However, tensions between the two countries have impacted this trade, with China placing restrictions on Australian coal imports in recent years.
Natural gas is also a crucial commodity traded between China and Australia. Australia massively exports LNG whereas China's demand for natural gas has been increasing, driven by the country's push towards cleaner energy sources.
Agricultural products, such as beef, dairy, and wine, are also traded between China and Australia. China is Australia's largest export market for beef, and the country is also a significant market for Australian dairy products and wine.
In terms of commodity market performance, both China and Australia have faced challenges in recent years. The deceleration of China's economic expansion has had a ripple effect on the demand for raw materials like coal and iron ore. Furthermore, the persistent trade dispute between China and the US has resulted in instability within the commodity markets.
Australia has also faced challenges, particularly in the agricultural sector. The country has been impacted by droughts and bushfires in recent years, leading to a decline in agricultural production. Additionally, the country's reliance on China as a trading partner has left it vulnerable to diplomatic tensions and restrictions on exports.
In conclusion, the trading relationship between China and Australia in the commodities sector is significant and complex. However, tensions between the two countries have impacted this trade, with restrictions and tariffs being placed on certain commodities. Both countries have faced challenges in the commodity markets, with China's economic slowdown and the ongoing trade war impacting demand, while Australia's agricultural sector has faced challenges due to natural disasters and diplomatic tensions.
Current Trading Between Australia and China – Are They Good Partners?
Australia and China, two major players in the global commodities trade, have had a tumultuous relationship in recent years. Both nations have enforced tariffs on the other's exports and have been embroiled in political disagreements that have hindered commerce. Nevertheless, there is a possibility of a positive development in their relationship, as China has committed to reassessing substantial levies on Australian barley, which has prompted Australia to halt a grievance against China with the World Trade Organization.
This move is seen as a positive sign towards rebuilding the relationship between the two nations. China imposed tariffs of up to 80% on Australian barley in 2020, but this review of tariffs could signal the easing of tensions between the two countries. The suspension of the WTO appeal is being viewed as a "sign of goodwill" by Australia's foreign minister, Penny Wong. Wong hopes that if a barley settlement is reached, a similar process could be carried out for wine tariffs.
Despite the trade tensions, Australia's export-led economy has been bolstered by the booming price of minerals and natural resources. Barley was the first Australian product to be targeted with tariffs in 2020, but it is the first to be formally put up for review. China imported over A$1bn worth of Australian barley annually prior to the sanctions, accounting for more than half of the country's exports of the grain. The Chinese tariffs on Australian barley were imposed after the Australian government called for an inquiry into the origins of the coronavirus pandemic in Wuhan, inflaming bilateral tensions.
As tension with the US escalates, David Uren, a senior member of the Australian Strategic Policy Institute think-tank, asserts that China's conciliatory approach towards Australia is motivated by its aspiration to join the Comprehensive and Progressive Agreement for Trans-Pacific Partnership (CPTPP), a regional trade agreement.
While barley producers have been able to shake off the impact of Chinese tariffs due to increased demand from Russia, much of Australia's grain previously used for Chinese beer has been diverted to Saudi Arabia for livestock feed, commanding a lower price. Nonetheless, the potential reversal of tariffs on Australian barley could lead to a significant outcome for growers and traders who have invested heavily in building relationships with Chinese partners prior to the dispute.
By Martin Abbott
More content by Martin Abbott