Top stocks discussed at Wall Street Bets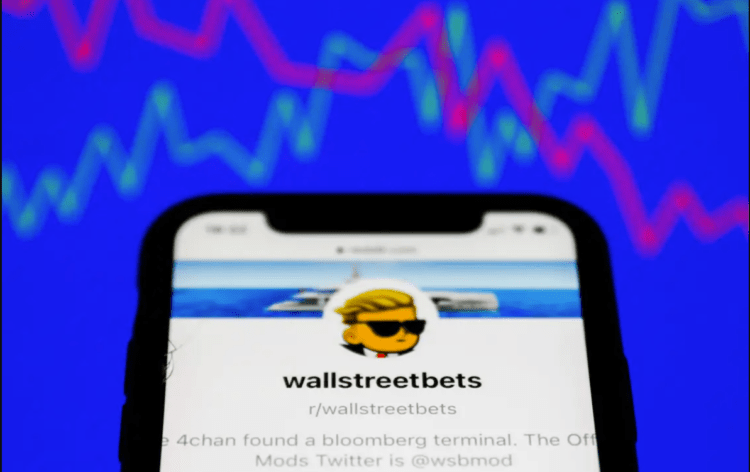 WallStreetBets is one of the most popular subreddits on the well-known platform Reddit where a lot of different stocks are being discussed on a daily basis. This is a place where you will come across both novice traders as well as experts as they are trying to share their knowledge and help each other in order to succeed in trading. We would like to provide some of the most famous stocks which are mentioned at a frequent rate on this platform and point out the reasons why they have become a subject of discussion in the first place. Let's Start!
Bed Bath & Beyond
Bed Bath & Beyond is an American chain of domestic merchandise retail stores that operates a lot of stores in different countries including the United States, Canada, Mexico, and Puerto Rico. It was established back in 1971 and today, Bed Bath & Beyond is among the Fortune 500 and the Forbes Global 2000. However, this stock has gained enormous popularity in the last two years since it was one of the most discussed topics on various social media platforms, especially on Reddit. We have seen dozens of memes about this one, thus it has become a fan favorite at the moment. Recently, terrible news has spread in regard to Bed Bath & Beyond since its chief financial officer called Gustavo Arnal committed suicide and this topic has been a major subject of discussion on WallStreetBets ever since. 
OIL
OIL is also frequently discussed on this subreddit since we have witnessed a considerable price surge in this field as well. The main subject of this week was the fact that the Organization of Petroleum Exporting Countries (OPEC+) agreed to cut output by 100,000 barrels a day in October. As a result, the price of Oil was increased by more than $2 a barrel on Monday. However, it is not entirely clear what the future holds in regard to this decision since Russia did not support it at the moment and the producer group is likely to decide to keep output steady.
RC
RC, also known as Ready Capital, was established in 2011 in New York, New York, and as of today, it accumulates a total of 630 employees. Recently, this stock seems to capture the attention of several institutional investors with a 46% stake. This is a fair amount that suggests some credibility amongst professional investors. However, keep in mind that when several institutions hold a certain amount of stocks, they often make wrong decisions and start to sell the stock as fast as possible. So, Reddit members are discussing a lot of factors and some warning signs of Ready Capital on this subreddit.
GME
GameStop is an American video game, gaming merchandise retailer, and consumer electronics. You can find the headquarters of this company in Grapevine, Texas (a suburb of Dallas), and in fact, today, it is considered the biggest video game retailer in the world. Given the volatility of this stock price, the company has gained enormous popularity in 2021 from the media. The member of this subreddit have orchestrated a short squeeze in the past year and the results were tremendous since the stock price of the company surged dramatically. As of today, GameStop takes number 521st place on the Fortune 500 and it is expected to go down in the near future.
Apple
it goes without saying that Apple is one of the most frequently discussed stocks on the WallStreetBets since we are dealing with a multinational technology company that operates in various fields. Due to the fact that Apple releases every new product in September, it should come as no surprise that the majority of Reddit members talk about this fact and possible stock price alterations. We encounter a lot of news regarding new products on a daily basis and the important thing is that the stock price has moved up an average of 30% one year after unveiling their latest iPhone. Users are expecting a new iPhone 14 release on 7 September which will most likely induce the price surge of the Apple stock, so the majority of members have taken this fact into consideration and purchased it beforehand.
Amazon
Last but not least stock that was frequently mentioned on this subreddit is Amazon which is an American multinational technology company specializing in e-commerce, cloud computing, digital streaming, and artificial intelligence. In recent days, Redditors were actively talking about the fact that Amazon marked a -0.24% move after closing at $127.51 in the latest trading session. Given the fact that this company is approaching its next earnings report date, WallStreetBets members are expecting to see positive results. Therefore, it should be no surprise that the majority of investors are willing to purchase Amazon stock these days. Apart from the aforementioned stocks, there are a lot of different topics discussed on this subreddit, so we would recommend every novice investor to dive into this platform deeper and find out the most crucial information on a daily basis.
By Emma Mitchell
More content by Emma Mitchell