Starting a few days ago, Russian aggression towards Ukraine has forced many people to leave their hometowns. The war already had a huge impact on the daily lives of Ukrainians. With some people thinking that the war is yet far from ending, people of all backgrounds are coming together to find a way and help the nation that is currently fighting for not only their freedom but the whole of Europe and the western world in general.
In these trying times, the support shown by people is of utmost importance. If you are currently sitting in your bedroom, finding it hard to decide how to help Ukraine, TradeForUkraine.com is waiting for you.
The website was created by two amazing companies – Elite CurrenSea and Finance Makers. None of these two take any profits from the website – all the money made is directly sent to Ukraine.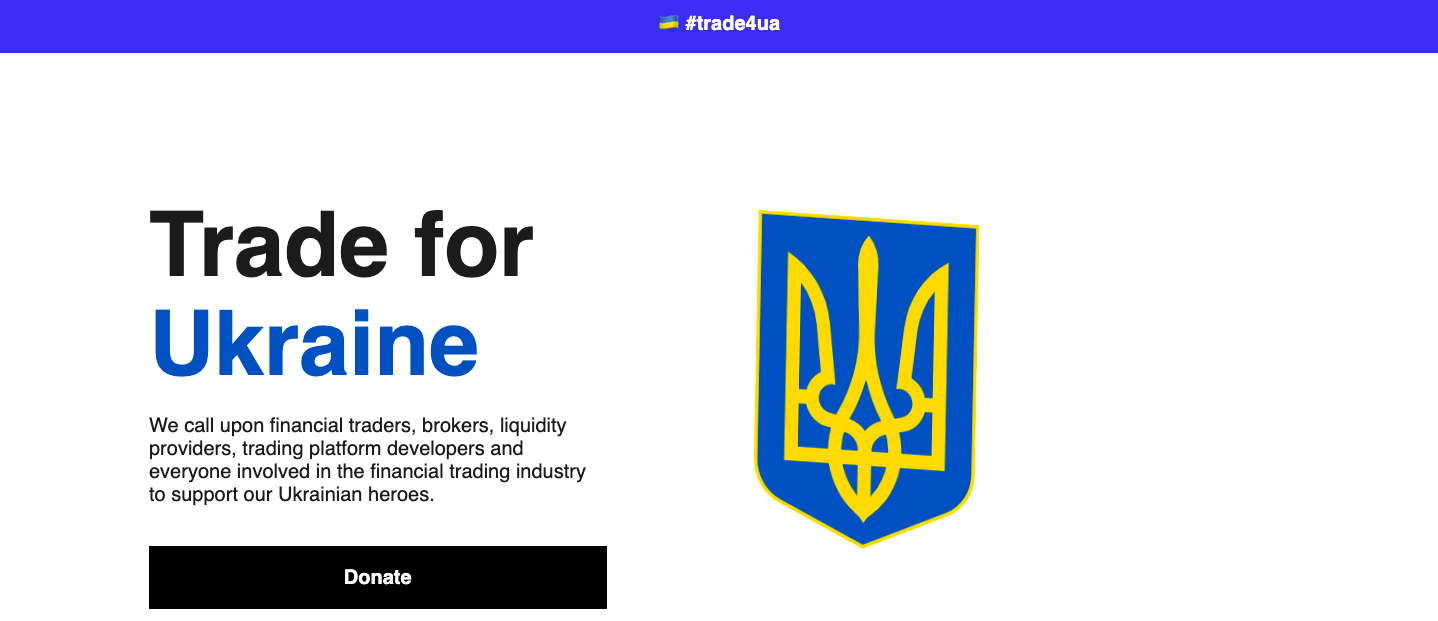 Trading World Unites
The waging war in Ukraine has already united many people around the world. People of all different interests and professions are showing their support towards Ukraine. Now, it is time for the trading industry to take a step towards supporting Ukraine.
The website – TradeForUkraine.com was created for everyone in the trading market. No matter if you are a trader, broker, trading platform developer, or liquidity provider – the website is waiting for you to make your mark in the process of supporting Ukrainian heroes.
To encourage individuals/businesses in donating some funds, the website offers a special listing of everyone who has already taken a step towards supporting this great cause. Once you donate some money for Ukraine, your company will too be listed on the website. if you want your business to be listed as number one, make sure to donate the highest amount. According to the information provided, even after the war is done, the revenue of the website will still be used to provide to help rebuild Ukraine.
So, if you are a part of the financial markets and want to show your support to the heroes who are currently fighting for freedom, go on the website of TradeForUkraine.com and make your donation to show your support.