BlackRock was supposed to be one of the investors in Carige, an Italian bank that could soon require a government bailout. Banca Carige was founded in 1483, which makes it one of the oldest banks around. It currently has 529 branches throughout Italy and one branch in France. Carige is supervised by the European Central Banks. Unfortunately, after years of bad management and through the effects of harmful economic conditions, Carige has been suffering lately. In 2017, the net loss of the bank was 388 million euros.
This is the fourth major bank in Italy that has come to such a condition in the last two years. The previous three were bailed out by the government, however, this one was supposed to be saved by investors and BlackRock. The plan was for Italian banks to buy Carige's shares by converting a bond into equity and thus inject 720 million euros worth of capital into the bank. This, however, would put BlackRock's stake in the bank at over 25%, which is one condition that BlackRock didn't want to compromise on. As a result, it has withdrawn from the talks and will no longer invest in the failing bank.
Blackrock is an investment management company with a record $6.5 trillion in assets under management. It is often referred to as the world's largest shadow bank. BlackRock has almost 15,000 employees around the world and makes a net income of $4 billion a year. An investment from BlackRock would've been enough to avoid a government bailout of Carige. However, both, representatives of BlackRock and Carige have confirmed that the deal won't go through. Many suspect that it's the political uncertainty in the country that has made the fund unwilling to invest in Carige. "Notwithstanding all the work carried out over the last several weeks, including much time spent evaluating alternative possibilities, it was unfortunately not possible to reach a deal," – BlackRock commented.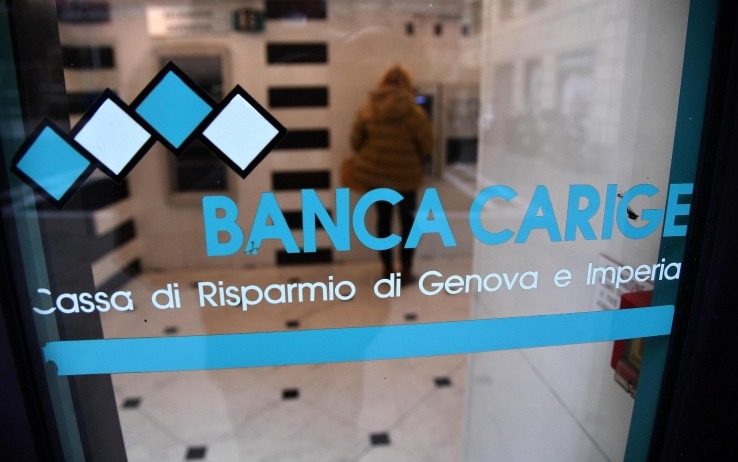 What happens to Carige now?
Carige has been put under special administration by the European Central Bank. Both ECB and the bank will pursue other options before a government bailout is considered. "We will evaluate other market solutions aimed at ensuring the stability and turnaround of Banca Carige," – commented a representative. One option considered by the bank is making a request for a precautionary recapitalization to the economy ministry. Investors have until mid-May to submit bids for Carige.
There's also another possibility being considered, which involves Italy's largest banks UniCredit and Intesa Sanpaolo injecting capital into Carige. Without BlackRock, these banks would have to dedicate more funds to the rescue. In case the private efforts don't work out, the government has up to 1 billion euros which can be used to bail out the failing bank. However, the government would much rather see the solution come from the private sector as there's a huge political backlash attached to the authorities investing taxpayer money into private banks. "We are at work and we are not alone, in exploring all the options available to give life to a private solution," – said the commissioners Fabio Innocenzi, Raffaele Lener and Pietro Modiano.